Disaster struck as we missed our connecting flight in Dubai on our journey home from Melbourne. It turned out to be a blessing in disguise as we had to stay in Dubai for 24 hours. The beast from the east was hitting the UK hard so another day in the sun was welcome. We only had 24 hours in Dubai but we ticked off some bucket list places. Read about how to spend 24 hours in Dubai…
Panic on the streets of Dubai!
What started as absolute panic when we missed our flight connection back to Newcastle soon turned in to an amazing 24 hours in Dubai. We didn't plan to stay in Dubai, however our flight from Melbourne to Dubai was 2 hours late which meant we unfortunately missed our connection home. Luckily for us there was only one flight a day to Newcastle therefore we had 24 hours in Dubai.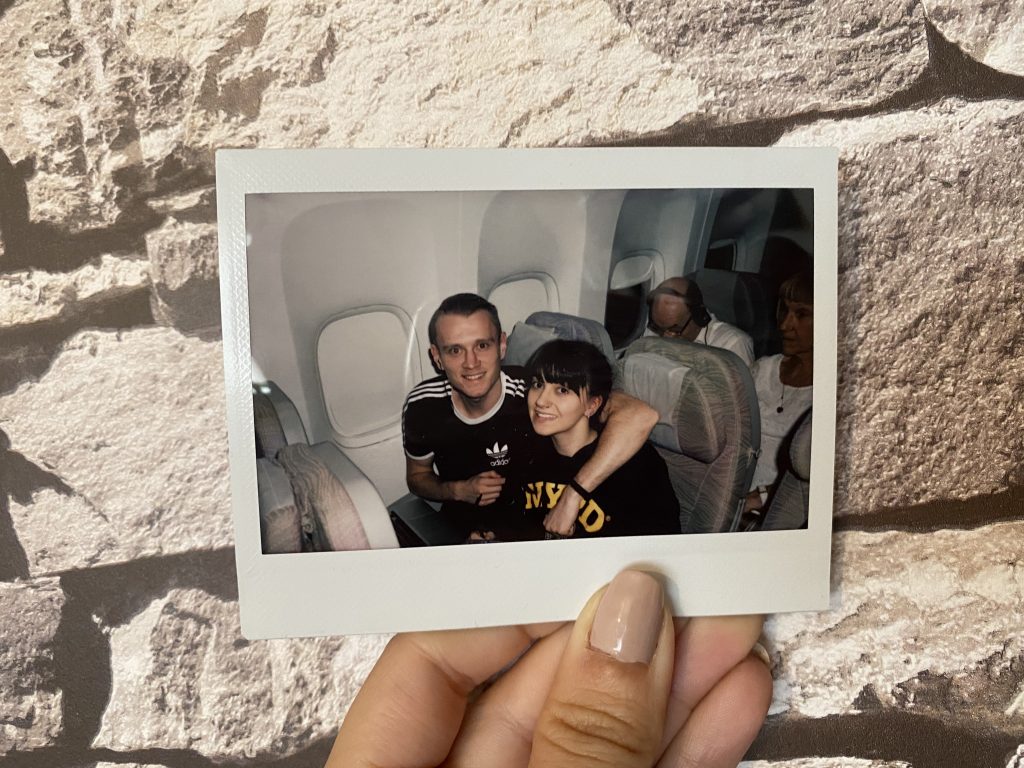 We flew with Emirates and I must say, they were great. We were immediately told that we'd be getting on a shuttle bus and would be taken to a nearby airport hotel and be put up for the night. They advised that they would source our suitcases and deliver them to our room at the hotel.
At the Emirates airport hotel, they arranged free Wi-Fi, buffet food and soft drinks for us which was great and at no expense to ourselves. The hotel was pretty basic but with the heat, the addition of the pool was brilliant.
Once we'd settled into our room (without our suitcases at this point) we thought we would make the best out of a bad situation and explore Dubai. We headed to the nearest metro station and paid the equivalent of £4 for an all-day metro ticket. This was much cheaper than we expected it to be.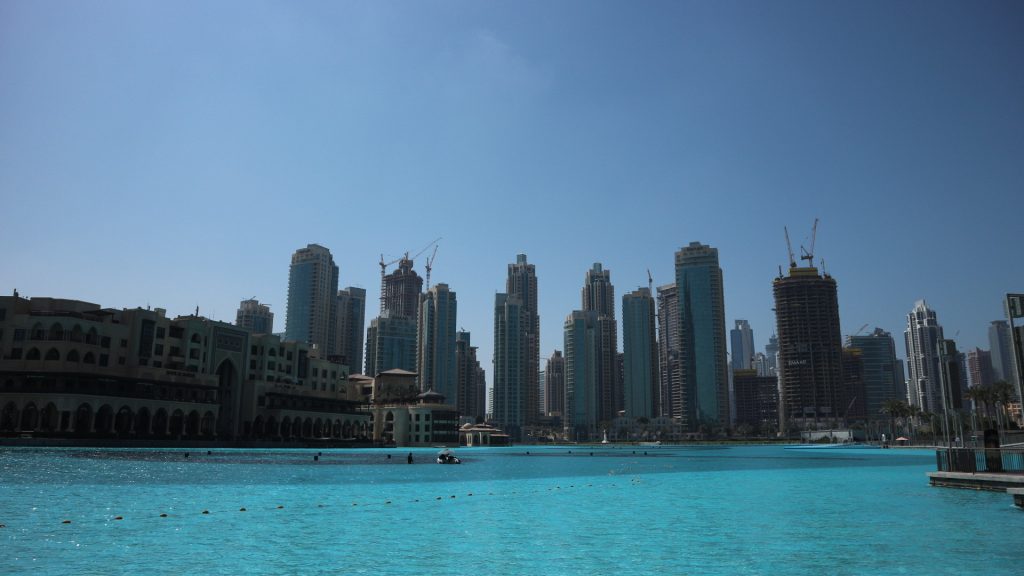 Shopping in Dubai
Our first pit stop was the Dubai Mall which can only be described as the grandest and biggest shopping centre I've ever seen. Due to still being in the clothes that we travelled in and definitely not Dubai heat worthy (since we were heading back to the Beast from the East snow storm that hit the UK back in 2018), I decided to pop to H&M and buy a cheap dress to get through the heat. It was around 40 degrees, scorching.
We also explored some more and located the aquarium and tried to get a spot to go up to the top of the Burj Khalifa.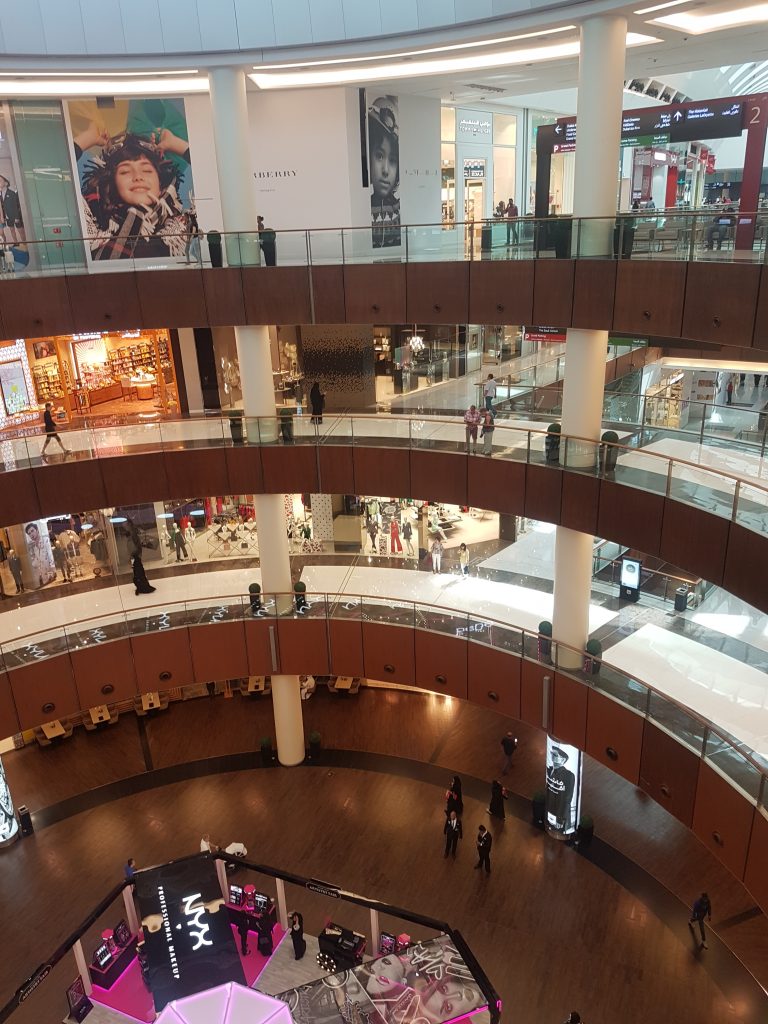 Unfortunately, the tickets for the Burj Khalifa were sold out but we still got some great views from below. Definitely recommend booking your tickets in advance. You can book them from their website, here.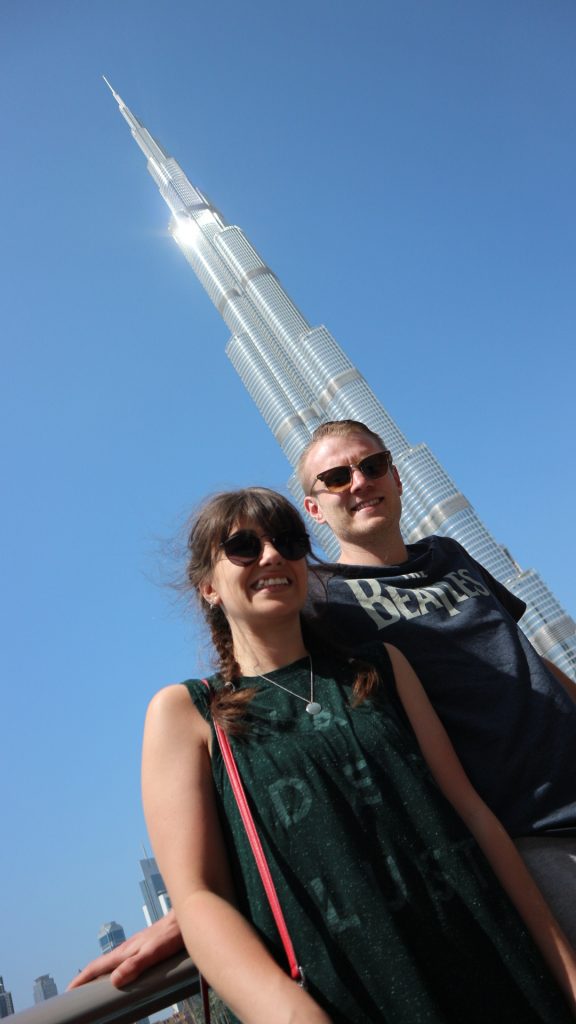 A quick tour of Dubai's sites
After the mall, we decided we would try and head down towards the Atlantis the Palm and explore this area a little more. It was an additional £4 to travel down towards this hotel, however, the views were spectacular. We could see the beach front and the water park just from the metro line. It looked stunning and a stay there is now on our travel bucket-list.
Although we didn't explore much more than this, it was great to see an extra place on our travels. We recommend a stop in Dubai as it broke up the jet lag from what would have been 24 hours of travelling back from Australia.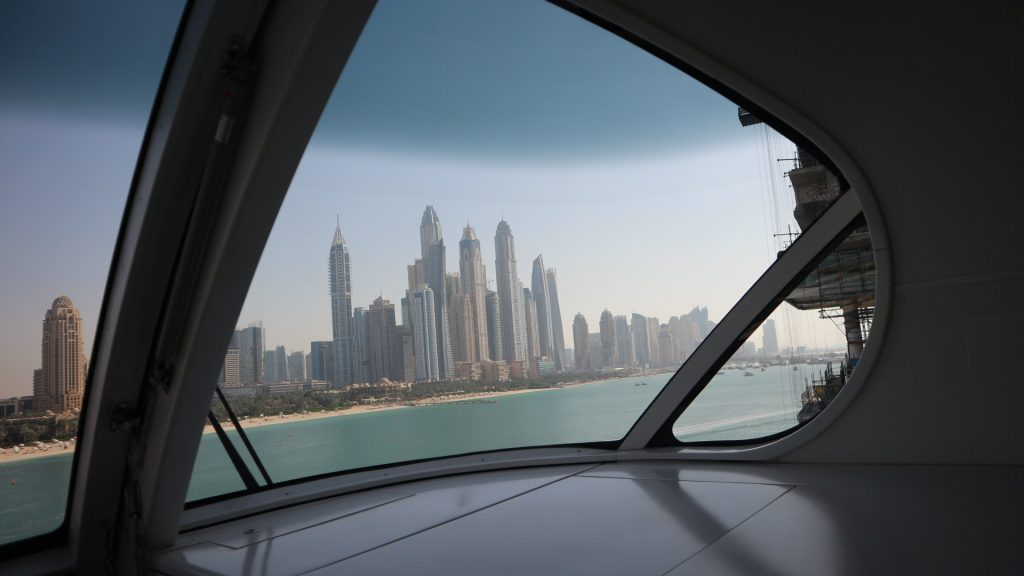 Is Dubai worth visiting?
Would we go back? Probably not as we feel we managed to see the main parts within the 24 hours that we were there. We would only go back if it was again to break up jet lag on a longer journey. Overall though, it was a great 24 hours in Dubai.
Check Out Our Other Destinations