Perched on the Oder River, Wroclaw is the 4th most populous city in Poland. Wroclaw boasts a market square lined with elegant townhouses and a stunning gothic old town hall. The oldest part of the city however is an absolute gem. Ostrow Tumski houses some of the cities' most important churches and the area dates back to the 10th century. Wroclaw is nicknamed as Poland's Venice, boasting 130 bridges connecting the 12 islands of the city. We visited Wroclaw in March of 2017, it was our second Polish city that we visited after Krakow and it didn't disappoint.
Best Restaurants in Wroclaw
Stol na Szwedzkiej
Never judge a book by its cover. When we stepped out of our taxi we were surrounded by big, brutalist, communist-style tower blocks in a suburb of Wroclaw far from the Old Town. Forgive us for being a bit apprehensive that the highest-rated restaurant in Wroclaw was situated here. We'll be honest, our gut feeling wasn't great, how wrong our guts were…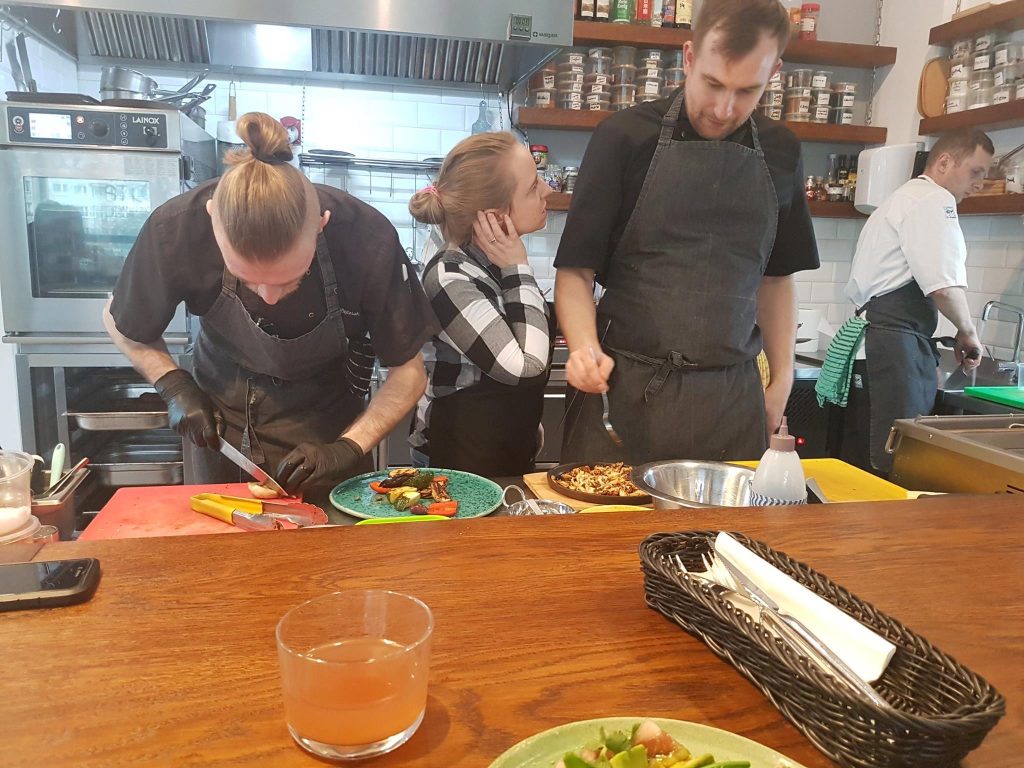 This isn't just our favourite restaurant in Wroclaw, it's not just our favourite restaurant in Poland, it's our favourite restaurant in the whole world.
During your time here you'll get to chat with the owner and head chef, Grzegorz. The staff are down to earth and the atmosphere is so laid back and welcoming. Grzegorz' story is quite fantastic, he worked in London at a posh expensive chain before heading back to his native Wroclaw with the hunger to start his own restaurant.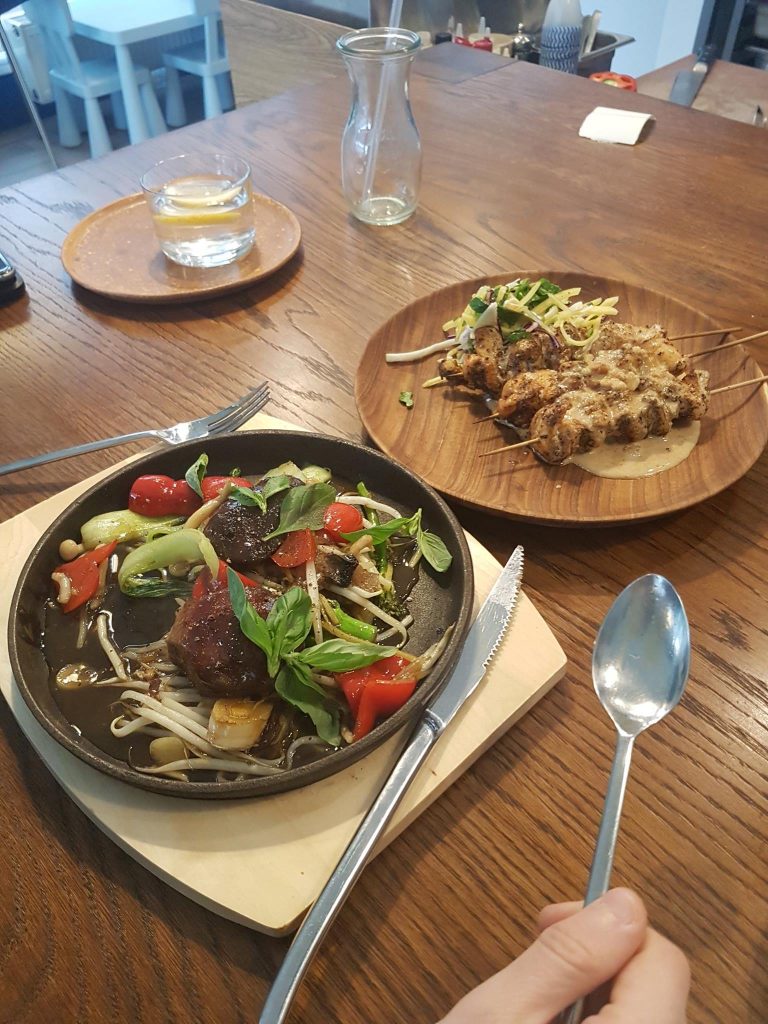 The menu, there isn't one. Yes, you read that right. Grzegorz really gets to know you, your tastes and what you like and dislike. From this he cooks you up a delicious three, four or five course meal depending on your hunger levels. The food is prepared and cooked in front of you to the very highest of standards. We literally could not fault anything with the food or the experience, it was 10/10 in every way.
We've dined in Michelin Star restaurants around the world and this one beats them all. Stol, for us, was THE highlight of Wroclaw. To book your table at Stol, we recommend that you contact them via their Facebook page.
Sushi Corner
When getting lost in the picturesque streets of Wroclaw we noticed a lot of sushi restaurants, having extensively read the reviews for every place in the city we opted for Sushi Corner. Its location is perfect, just off the main square and up the street from the Puro Hotel. The sushi here was phenomenal and we could not believe the quality of sushi for the price. Every ingredient is super fresh and they don't skimp on ingredients. You can view the menu, here.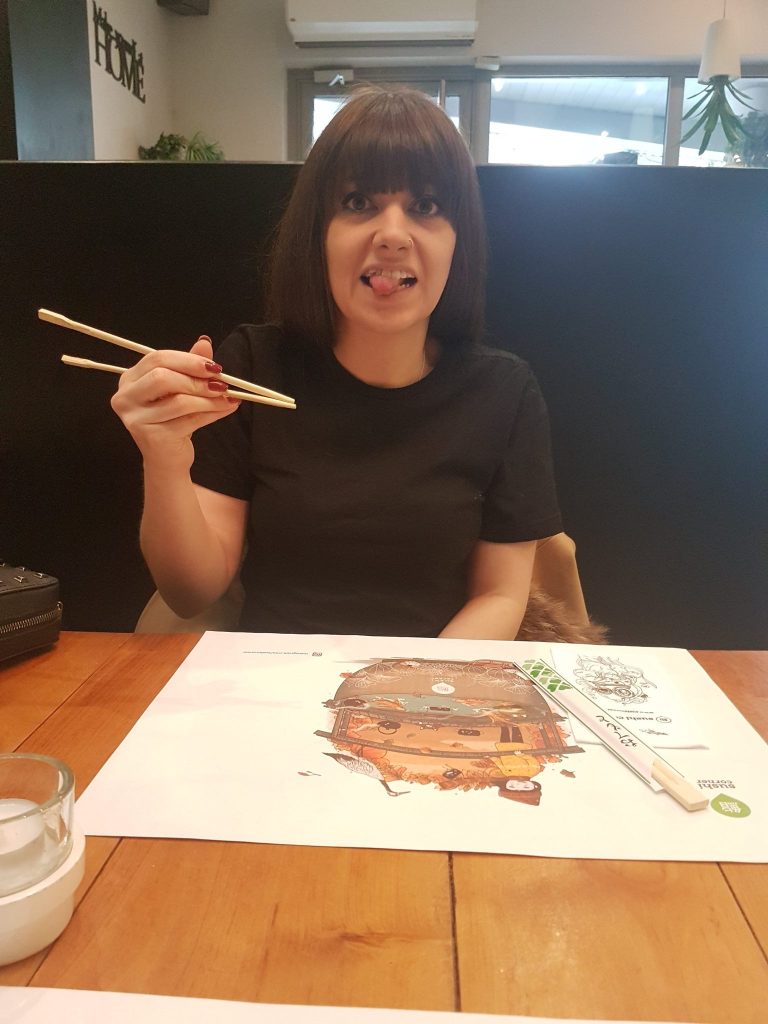 We visited without a reservation and managed to get a table without any problems, however, at peak times we recommend that you book in advance.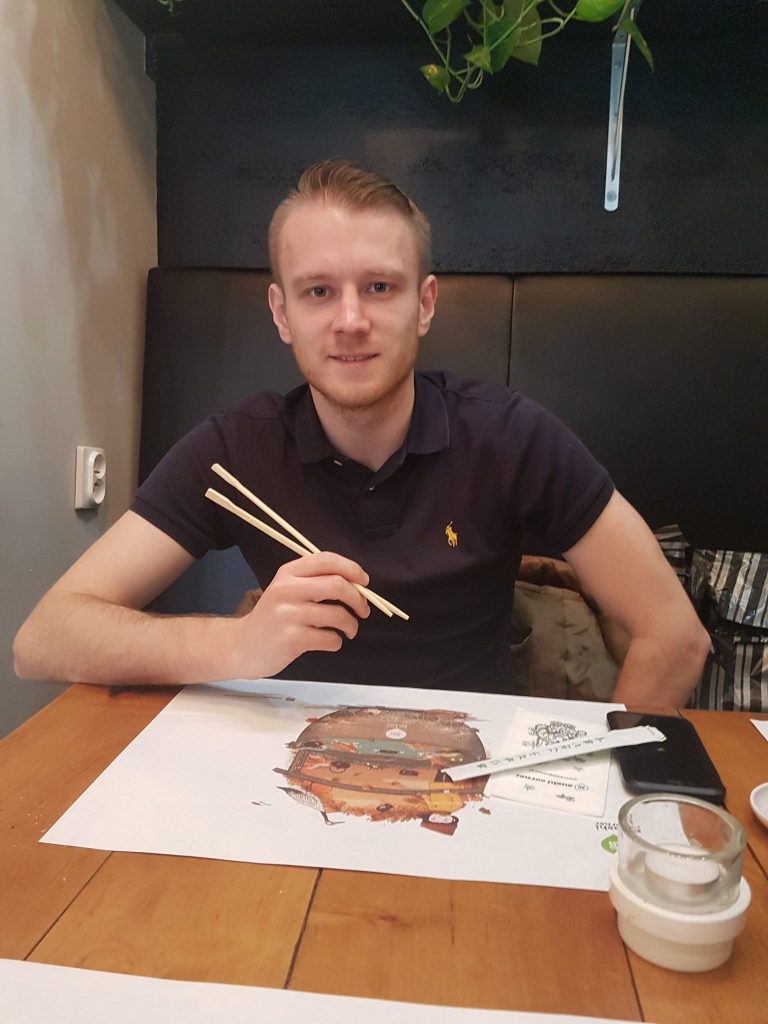 Ale Browar Wroclaw
We are huge fans of Ale Browar, in our opinion, they don't just craft the best beer in Poland but the world. We have visited their pubs in Sopot and Gdynia but you can get their beers in pretty much any craft beer establishment in Poland. If you're a beer fan then you should add Ale Browar on your must do's in Wroclaw. Our favourite beer is Crazy Mike and Rowing Jack.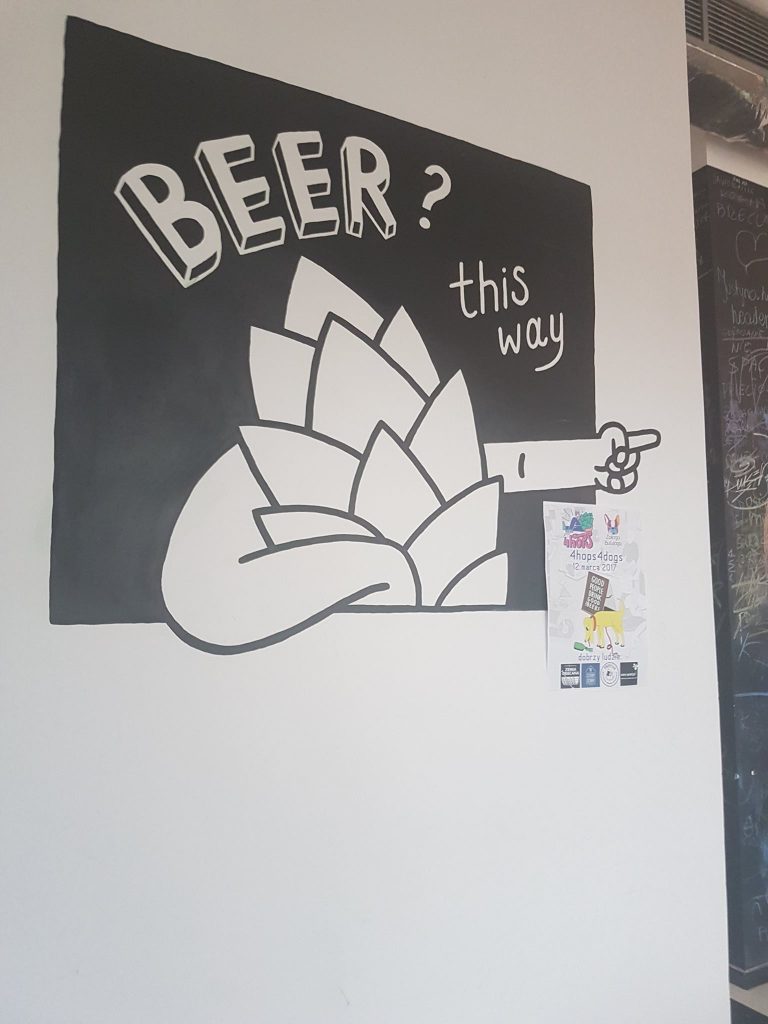 Things to do in Wroclaw
Rynek Glowny (Market Square)
All life in Wroclaw is centred around the stunning market square which happens to be one of the biggest in Europe. The square was almost completely destroyed in World War 2 and the buildings you see today are exact replicas. The atmosphere on the square is magical. The area is totally pedestrianised and features some of the cities most popular bars, cafes and restaurants.
The buildings around the square are built in many different styles, ranging from Gothic to Art Nouveau. Our favourite building here is the Old Town Hall.
Wroclaw Gnomes
Whilst wandering the streets of Wroclaw you may encounter an army of little people. Gnomes are steeped in Polish folklore and are a symbol of Wroclaw. A gnome hunt is great fun in Wroclaw and the gnome count stands at 165.
Ostrow Tumski (Cathedral Island)
The oldest part of the city, dating back to the 10th century. Like the market square, this area of Wroclaw is so picturesque and when visiting at night it feels like you've been placed in the middle of a fairytale. Ostrow Tumski, packed with stunning churches is a must-visit on your tour of Wroclaw.
Wroclaw Zoo
At 33 hectares, Wroclaw is home to the biggest zoo in Poland. You'll need to dedicate a full day to see each of its 14,000 animals.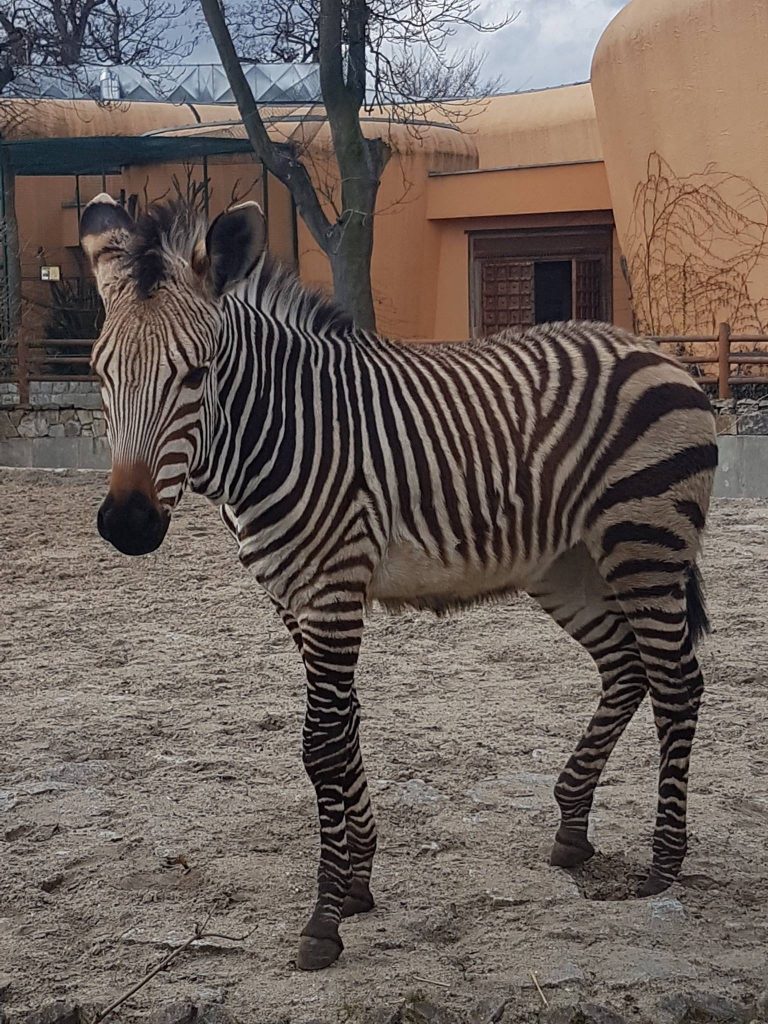 Prices
Regular – 56PLN
Concession (Including students) – 45PLN
Children under 3 and Seniors over 75 can visit free of charge
Family ticket – 2 adults and a maximum of 3 kids – 175PLN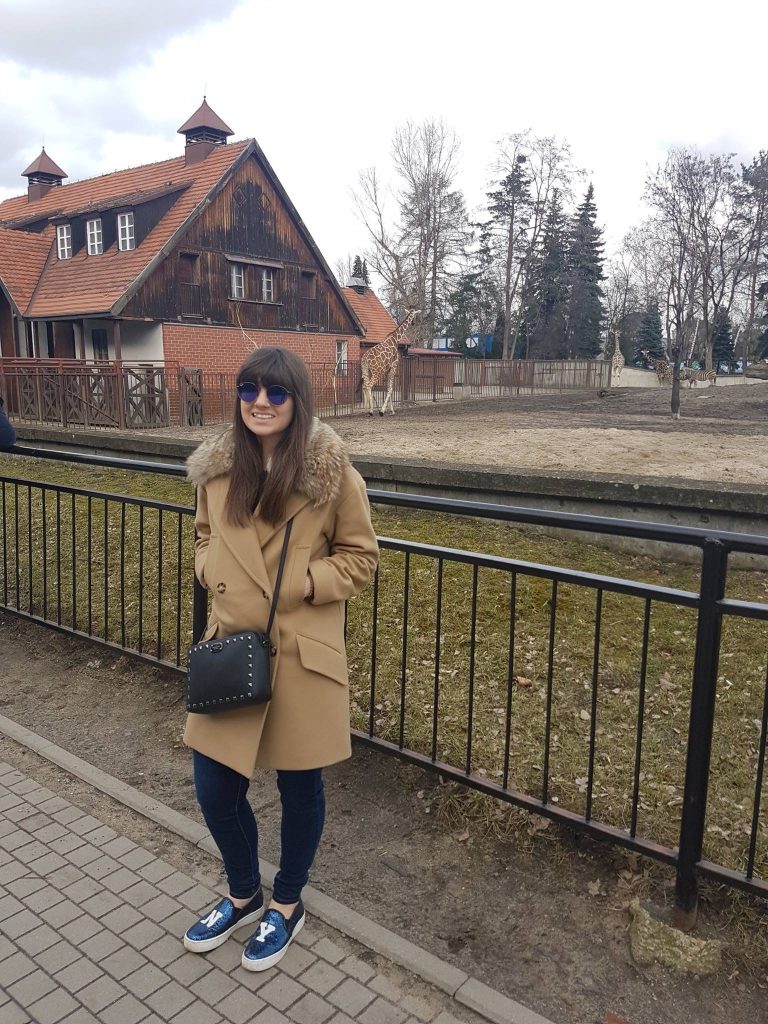 Slask Wroclaw
Slask Wroclaw is the only professional team in the city. They've ruled Poland only twice with their latest championship win coming in 2011-12. They play in the hugely impressive 44,416 capacity Stadion Miejski. The exterior is nothing special, quite a bland grey which morphed into the Wroclaw sky on our weekend here. The interior however is simply stunning. Michael has visited over 120 stadiums around the world but finds this one so unique, every stand in the stadium is a single tier, making it look like such a fortress.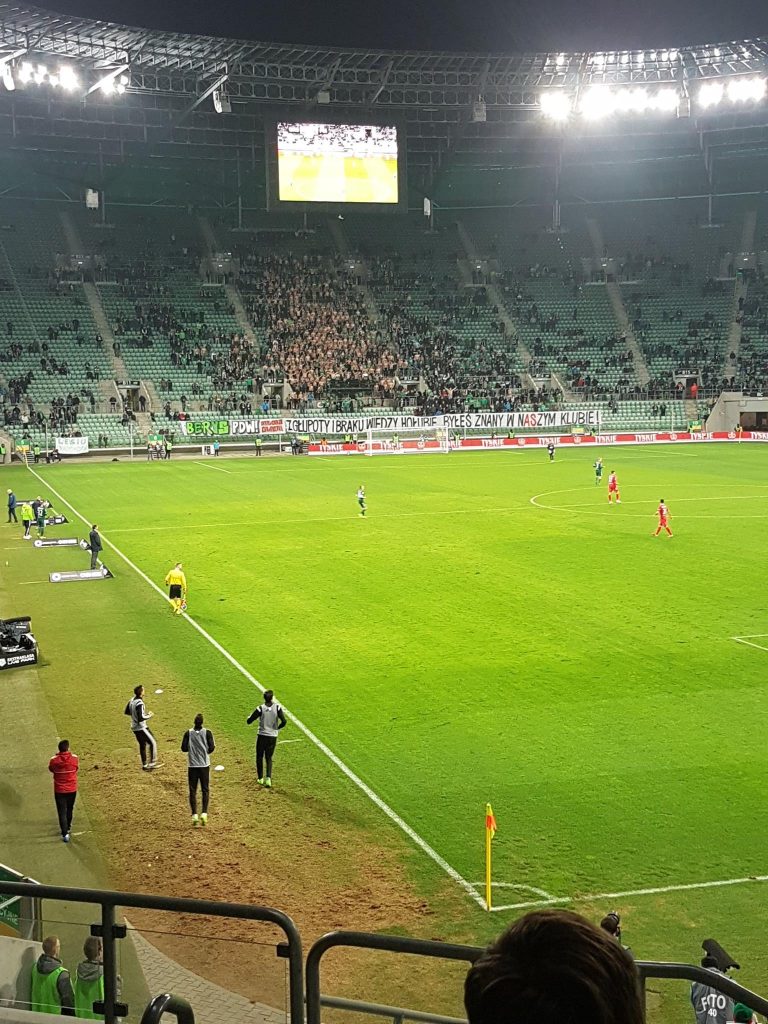 The fortress was a perfect setting for the battle that we witnessed. Slask entertained Piast Gliwice. From beginning to end the match was top class entertainment, Gliwice ran out as 4-3 victors. As the referee blew the final whistle a huge fight ensued on the pitch, resulting in a player from each team seeing red. 7 goals, 2 red cards and 1 fantastic stadium. We will not forget Slask Wroclaw in a hurry.
Sky Tower Viewpoint
Standing at 212 metres tall the Sky Tower is the tallest building in Poland. The top deck of this skyscraper gives you stunning views across the city of Wroclaw and beyond.
As the Sky Tower is based out of town you will need to take an Uber, Taxi or public transport to it. The 7, 17 and 18 tram all take you from the Main Square to the tower. Make sure that visibility is good on the day you decide to go up to the tower. The Sky Tower is open between 10am-8pm and costs 18PLN (£3.50) per person.
Is Wroclaw worth Visiting
We love Poland and Wroclaw is well worth the visit. Flights can be found super cheap from the UK and accommodation, food and drinks are also very reasonable. The old town and cathedral island are breathtaking and give the city a real magical feel.
Check Out Our Other Destinations