Vienna, Vienna, Vienna.
This is one of the first destinations where we truly felt disappointed. Don't get us wrong, as a city the architecture is stunning but we just felt that it didn't have a soul or a buzz. Find out why we didn't rate Vienna.
After travelling from Porto, Valencia, Seville and Rome on our trip, when we arrived in Vienna, we just felt flat. We honestly couldn't find anything to do.
We arrived late at night and had two full days before we would be moving on to our next destination.
Where To Stay
We decided to stay in the Ibis Budget Vienna Messe. We found accommodation to be quite expensive and decided on the Ibis due to it's proximity to the local subway line. It was a basic hotel but the location was great and we could be in the City Centre within ten minutes.
Things To Do In Vienna
St Stephens Cathedral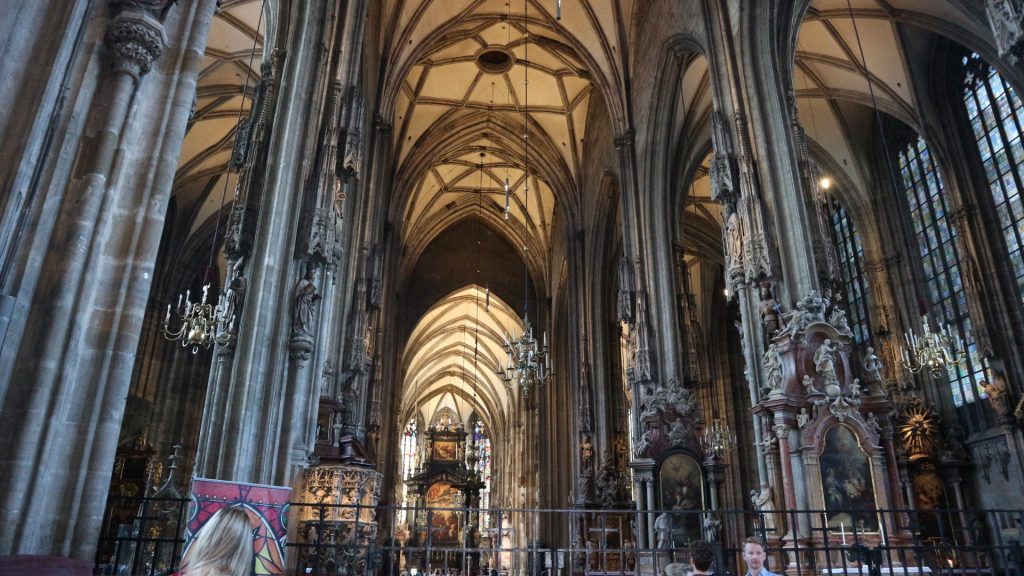 After a much needed rest, we headed out towards the centre and spotted the first thing we wanted to do which was to explore St Stephens Cathedral. We really wanted to go up to the viewpoint in the South Tower. It had a 340 step climb to the top and cost a total of 4 Euros per person. We didn't think this was too bad and headed straight up. The stairs were quite steep and spiralled round to get to the top. It wasn't too bad of a walk but if you're not keen on tight spaces, you might not like it as the stairwell was fairly narrow. The view from the top was beautiful and once we'd taken a fair few photos, we headed back down.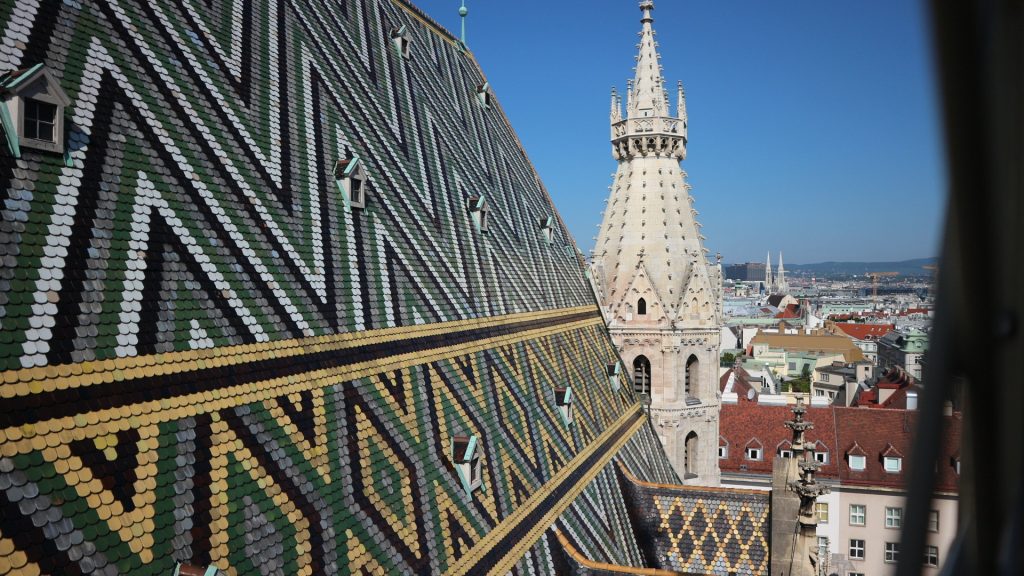 Gänsehäufel Aqua Park
We then really struggled to find anything that was worth visiting. We're not sure if we were just having a bad day, or what. But we went for a drink and thought we would have a google. We were so disappointed that the 'old town' was filled with shops like Louis Vuitton and nothing like we expected an old town to be, it felt so commercial and fake. We expected character and history and we were faced with designer shops and limited places to eat and drink in this particular area.
For this day, we then decided to head to an aqua park. We spent nearly the whole day there and chilled and tried to recharge and prepare to look at Vienna in a new light after a relax. Michael swam in the Danube River which he thoroughly enjoyed and Emma stood and watched. She's not too keen on water!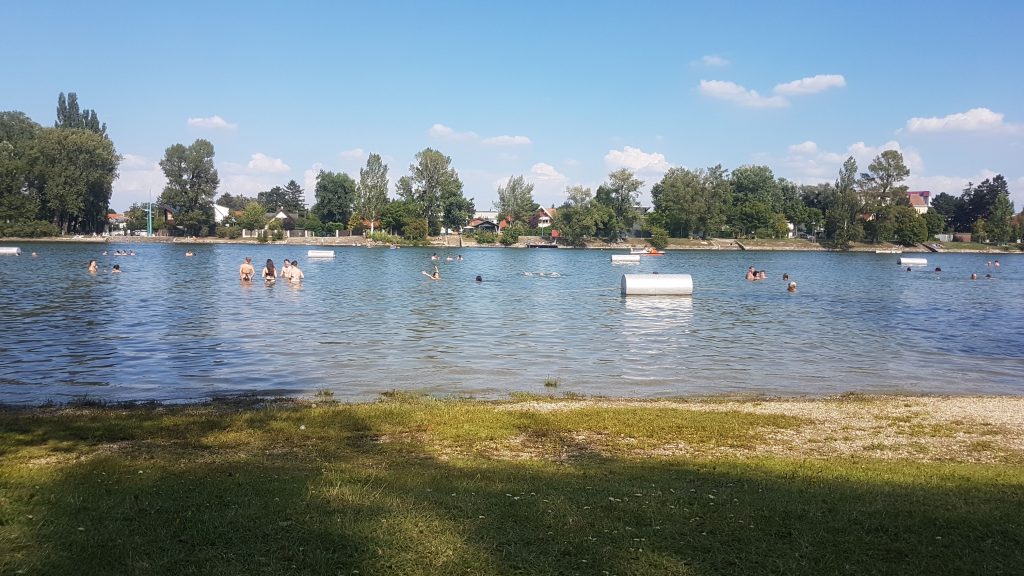 Drinks
Loco
After our Israeli cuisine we decided to try out Vienna's nightlife. Loco was recommended to us by a backpacker friend, it was so cheap!
We visited on a Wednesday and the prices of the cocktails were as follows:
19:00-20:00 – 50 cents
20:00-21:00 – €1.90
21:00-22:00 – €2.90
22:00-Closing – €3.90
Yep, as we say, unbelievably cheap. Cocktails were enjoyed, not just one, more like 3,4 or 5 at these prices. The crowd here is very young and it is a student bar. We sat outside as it was a lot more quieter than inside, which was playing loud music.
If you're up for a party in Vienna then this should be your first visit. Find Loco, here.
Travel Shack Vienna
Now, this is the ultimate backpacking bar. It was super cheap and great fun. We met a lot of great travellers here and enjoyed a fantastic night with them. The atmosphere is lively and everyone here is open and welcoming.
Belvedere Palace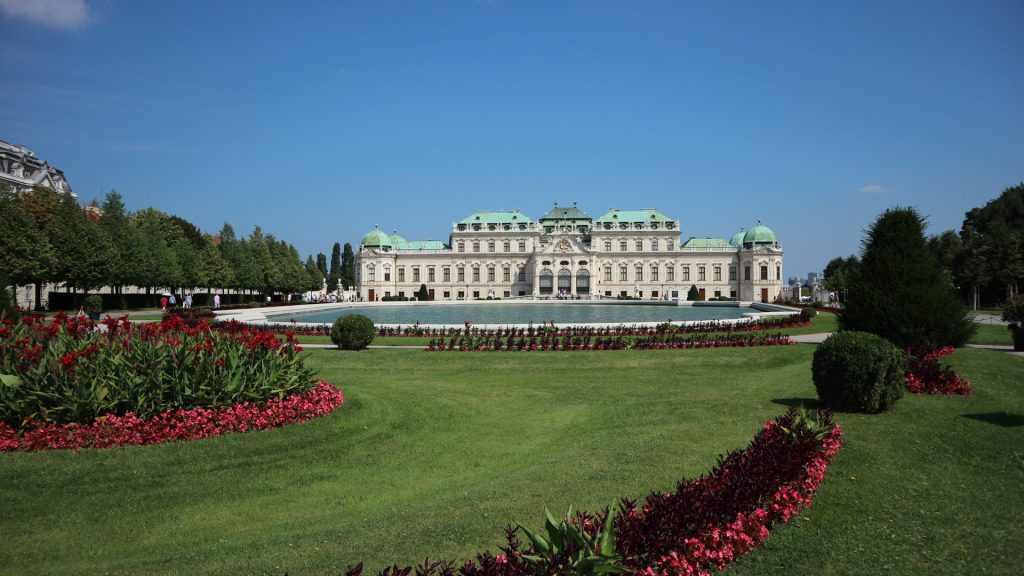 We visited Belvedere Palace on our second day in Vienna and this was the game changer on the trip. It was beautiful. We walked around the gardens for what felt like hours taking in all of the views and looking at all of the beautiful flowers. The building itself is incredible too. We definitely recommend visiting here on a nice sunny day and taking some time to have a walk and relax around the complex.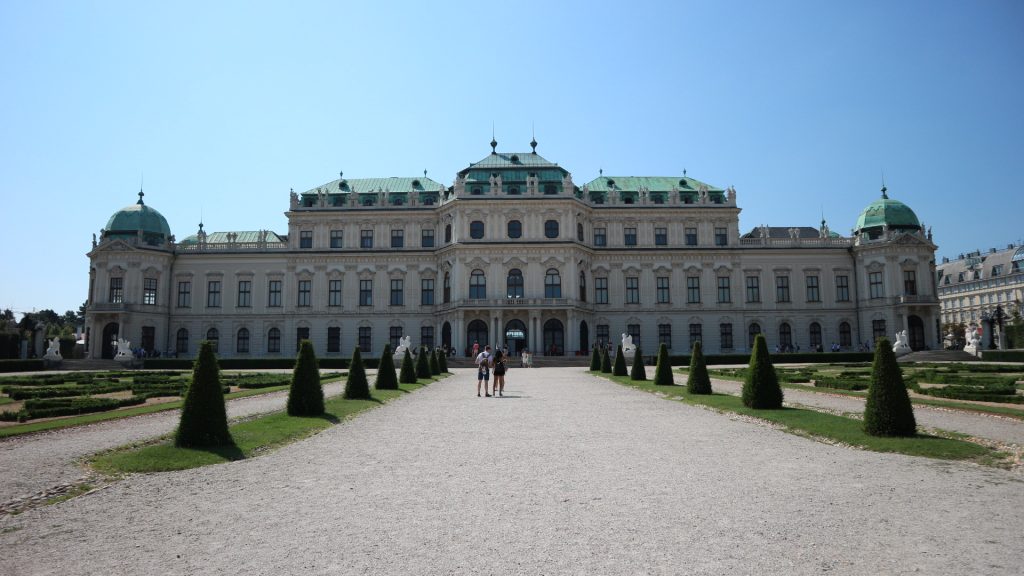 Where To Eat In Vienna
Bahur Tov
After spending most of the day at the aqua park in the outdoor pools, we headed out for dinner to an Israeli cuisine restaurant – a first for us.
Upon entering Bahur Tov we were welcomed with open arms, the service was fantastic and the atmosphere was homely. Now the important part, the food. The Israeli food was as previously described a first for us but it proved to be a hit. If you're ever in Vienna and you fancy trying Kosher food, then Bahur Tov should be your next stop. You can find their menu, here.
Is Vienna Worth Visiting?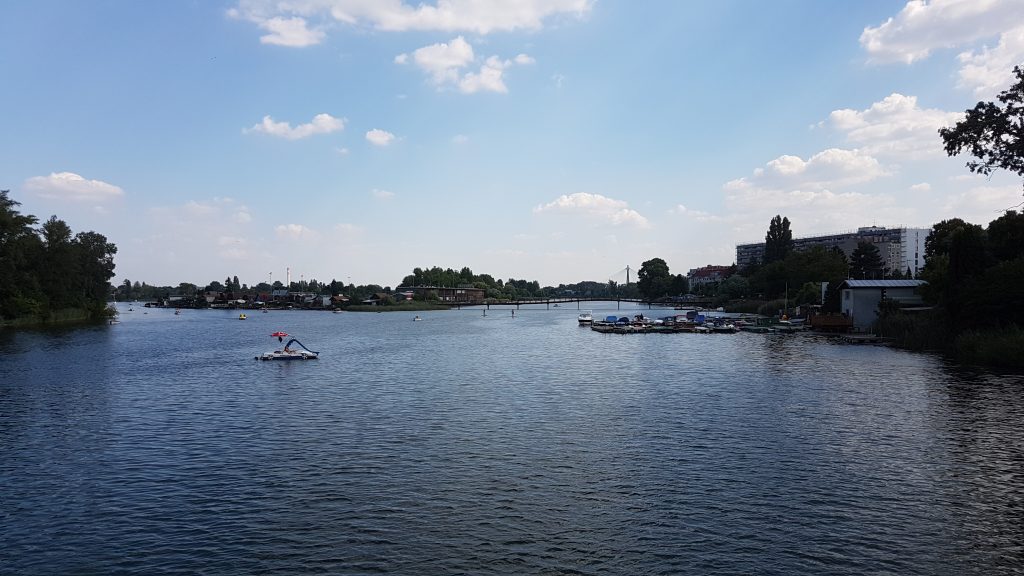 Overall, we didn't really enjoy our time in Vienna. We just didn't find what we usually look for in our city breaks and felt a little bit disappointed. We did enjoy it more on the second day especially visiting Belvedere Palace. I don't think we would rush back to Vienna but we would like to try somewhere else in Austria. If anyone has any recommendations, please send us an email to tripadviseher@gmail.com
Check Out Our Other Destinations