For many women, the big debate before any holiday is what shoes to take on holiday. Emma, through many years of trial and error, has compiled a list of the best shoes to take on holiday.
Ok, now I'm just going to put my hands up and say that I have the worst feet in the world. I am prone to getting blisters from most shoes and end up in agony on our city breaks.
After years of complaining to Michael and cutting our trips short to head back to the hotel or local pharmacy for plasters, praise the Lord, I've finally found the solution. I once paid 15 euros for some Compeed Blister Plasters, desperate times called for desperate measures and I have since learned my lesson.
A Top tip I have for anyone who has rubbish feet like me, make sure you carry plasters with you ALWAYS*! I usually get a roll of the cut your own fabric plaster and cut a good few off in various sizes. This ensures that i'm prepared for when we are out all day. These ones I find stay on your feet the best as the waterproof ones are off quicker than your shoe is back on your foot.
*Just realised for any of our American readers, I mean band-aids.
What Shoes To Take On Holiday
After many years of going on holidays, mainly city breaks, I've finally cracked it and found some absolutely perfect shoes that don't cause me any pain and I can walk in for hours and hours. As always, these reviews are not advertisements, they are what I find best.
Read below to find out what shoes to take on holiday!
Dr Martens
Now, I know what you're thinking, breaking in Dr. Martens is the worst thing in the world! They can also be quite expensive too. I agree with both of these statements, however, I see Dr Martens as an investment piece. I've had some of mine for years without any marks on them at all. You've just got to think about the cost per wear! They are also a bit of a pain to break in if I'm honest, but once you have, they are worth every bit of pain you went through to get to that point.
My top Dr. Martens that I've invested in over the years would be:
Black Gryphon Sandals
These are a recent purchase and honestly, I've had no bother with them. I popped plasters on my heels just in case before I started wearing them and they haven't rubbed at all. They're flat (they do come in a quad version too) but they're super comfy and easy to walk in. They go with absolutely everything and I've worn them with jeans, skirts, dresses. Everything, you name it. I've also walked long distances in them up to 10km. They are absolutely perfect. Buy them here.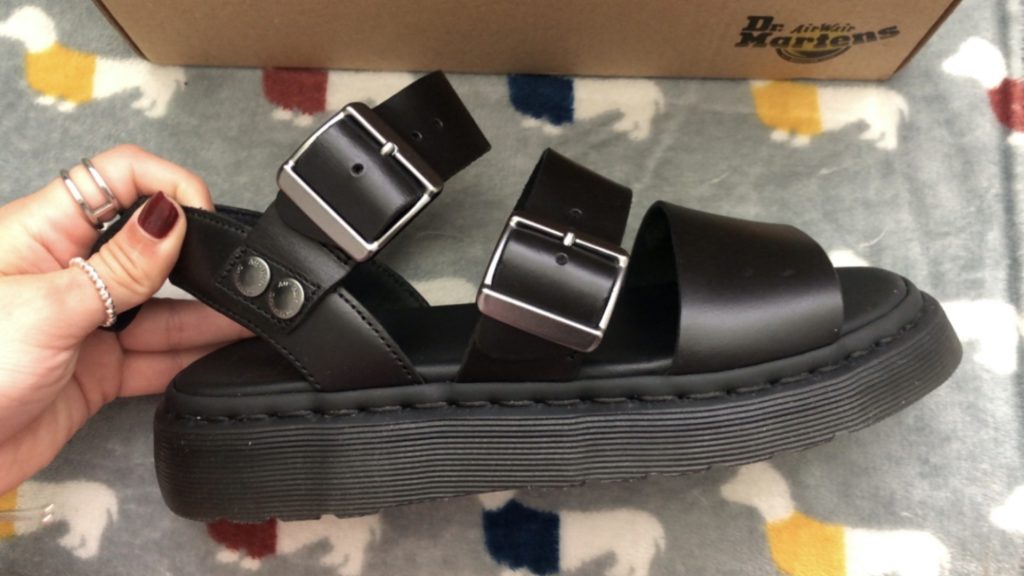 Yellow Blair Sandals
These were my first pair of sandals by Dr. Martens and were recommended by a friend when we all visited Gdansk last year. I hummed and harred about ordering them but after a few drinks, the card details were in and when we arrived home from holiday, they were sat waiting for me. These are like a quad show and sit a bit higher than the Gryphon ones so I love wearing them to make myself look a little taller.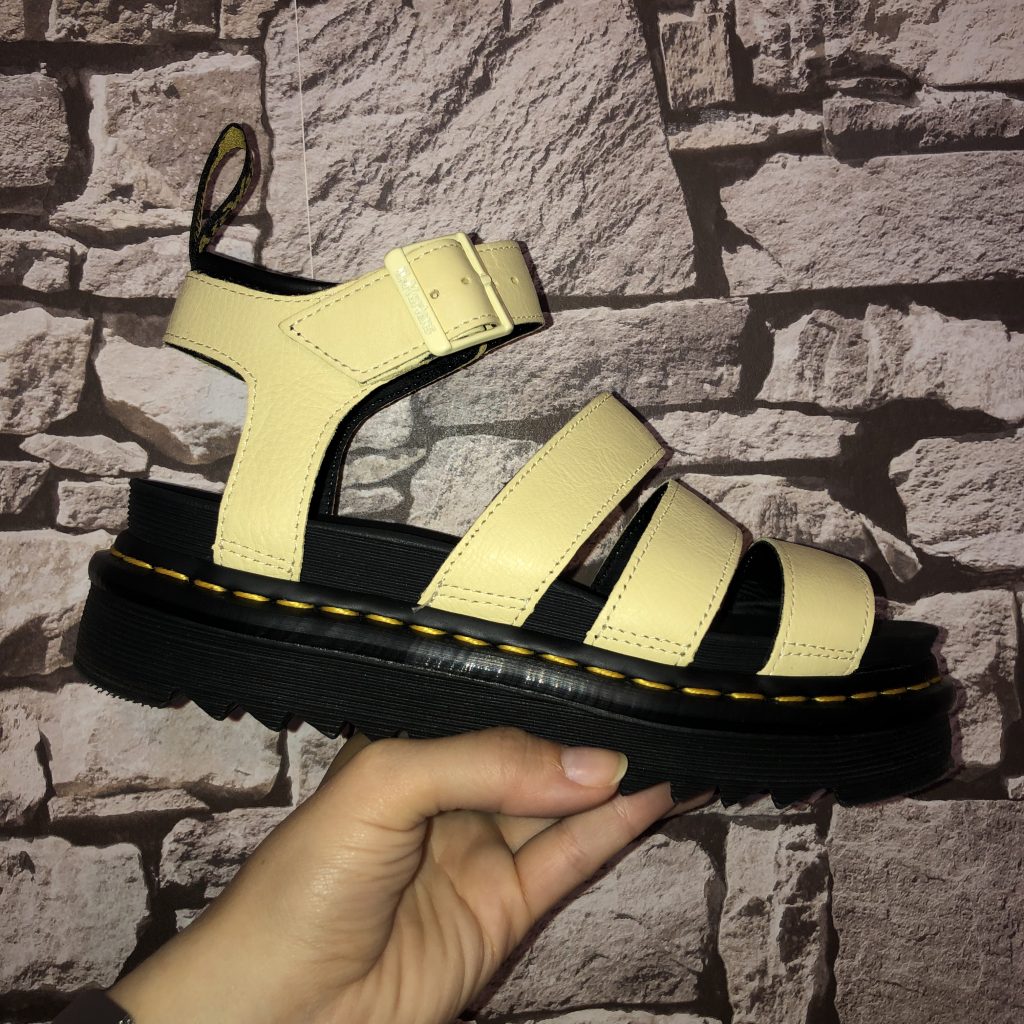 They also come in a variety of colours. I opted for the pastel yellow as I thought it looked the cutest and would go with the most of my outfits. In Vietnam, I wore them mostly every day. Their big test was when I wore them to Ninh Bin. The ground here was uneven and involved a lot of climbing. To my surprise, when we made the strenuous climb to the top of the Mua Caves they passed the test making them a top tier recommendation. No rubbing, no blisters and most of all, comfort! Buy them here.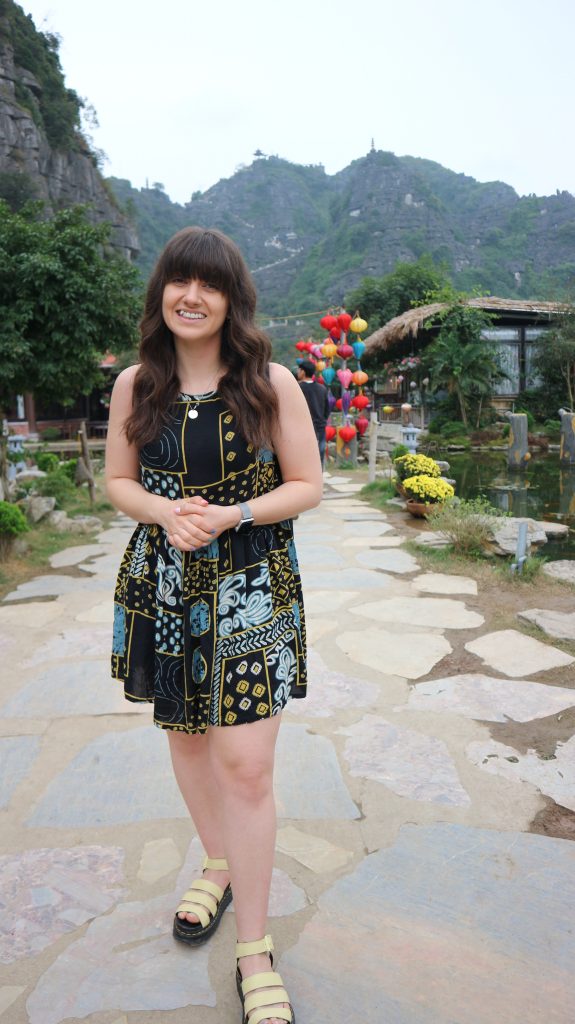 Flora Smooth Black Boots
These I got in an outlet centre and paid £60 for them on Black Friday. I've worn these on several city breaks in the winter months and they are super sturdy and perfect for the chilly weather. Buy them here.
2976 Quad in Cherry
These are a recent purchase but they are super comfy and if you're also short like me, they can give you a bit of height if you wanted to dress them up for an evening outfit like I do. These are a little heavy so I do tend to keep these for an evening option, but you can easily wear them in the day as well. Buy them here.
Vans
I've tried a few pairs of vans but the comfiest I've found for me has been the slip-on ones. My personal favourites are the checkerboard classic looking ones. I have these in both pastel yellow and the classic black and white. I think these personally go with a lot of outfits and I always make sure I take a pair away with me for a more relaxed outfit during the day. Buy them here.
Trainers
I've tried so many trainers over the years and I've only just found the perfect pairs in the past year.
Adidas Prime Knit Swift Runs
The first ones I have are the Adidas prime knit swift runs. Unfortunately, I cannot find anywhere online at the moment (I really hope they haven't fully discontinued them!). I have them in both grey and beige and they go with jeans and denim shorts/skirts really well. They have an elasticated ankle so when you're feet get warm from walking around so much, they expand which is perfect for someone like me!
Adidas Ultraboost Uncaged
Another new additional has to be the Adidas Ultraboost Uncaged shoes. These, I got for an absolute bargain, so much so, I bought two of the same pairs! They currently retail on Adidas Uk for £111.96 but I got them for an amazing £24.95 from an Adidas Outlet shop. If you have one near you, I highly recommend checking them out as you'll get some absolute bargains! These are again elasticated ankles and they are the comfiest trainers I've ever owned. They honestly feel like I'm walking on clouds. I wear these in the gym a lot at the moment but as soon as we're able to get away, I can guarantee, these will 100% be coming with me. Buy them here.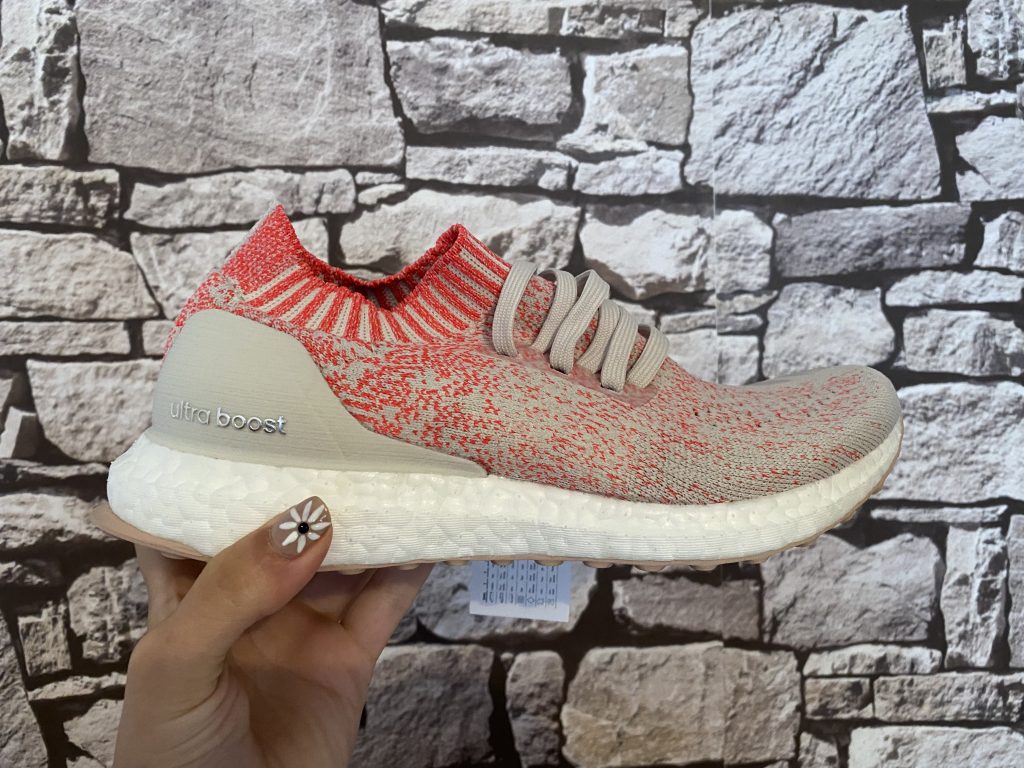 Birkenstocks
Now, I have a love-hate relationship with my Birkenstocks. When I first bought them, I couldn't wear them as the pain I got from them was horrendous. I altered the straps on them as best as I could and this did make them slightly better but again, I had to cover my feet in plasters and couldn't walk too far in them. I was determined to make them work and fought through the pain and the blisters.
Now, they're so comfy. I make sure for any beach holiday/city break that we do, these come with me. If my feet are aching from a full day of walking, I'll wear these on the evening and if it's too hot for trainers. In many cases, my Birkenstocks will be on my feet all day. Definitely recommend these ones too but make sure you adjust and persevere with the pain. Buy them here.
Top Tips
Those are the best shoes I've found for me over the years and I hope that if you also have problematic feet, this might help you find something that works for you.
One more tip that I have is if you have feet that are UK Size 5 and under, shop the KIDS SECTION! You will find all of the shoes above much much cheaper, especially vans. I'm a 4 so most shops cater for me in the children's section and I always manage to bag a bargain!
What Are Your Go To Shoes?
I'd love to know what shoes you take on holiday with you. Simply comment below.
Check Out Our Other Destinations