Reykjavik, the capital of Iceland is renowned for being mega expensive, take a look at our hints, tips and loopholes that make Reykjavik affordable.
Where is Reykjavik?
Reykjavik is Iceland's capital and largest city. It is Iceland's most populated city and as of 2019, home to 232,070 people. This is also two-thirds of the Icelandic population.
Reykjavik City Centre is surprisingly quiet and very small for being a nation's capital. There is no hustle and bustle, it really does have a small-town feel.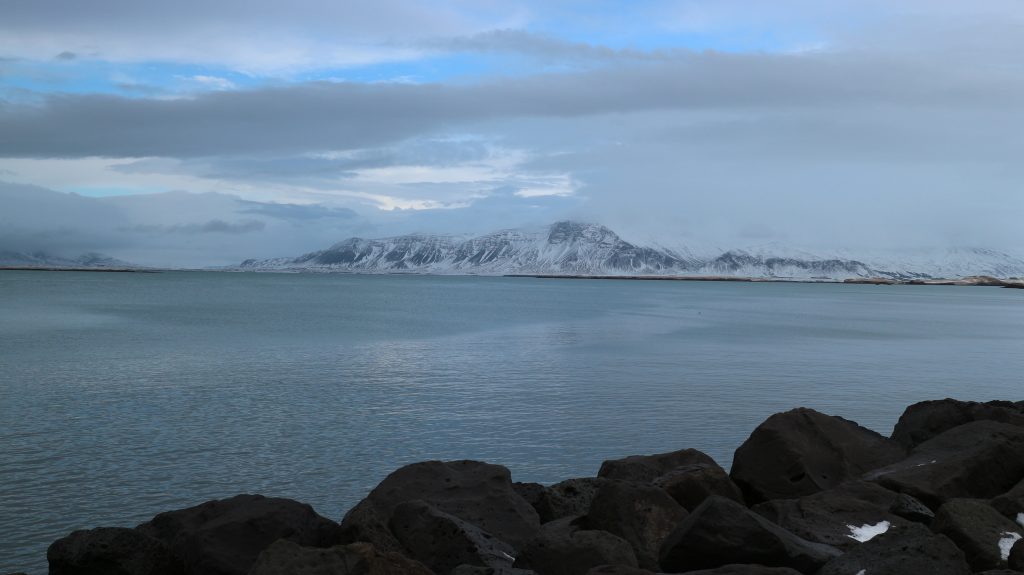 What Airport's fly to Reykjavik?
From the UK, you can fly directly from Birmingham, Bristol, Edinburgh, Glasgow, Leeds, London Gatwick, London Luton, Manchester and Newcastle.
We personally flew from Manchester (URGH) and paid approximately £120 per person with Easyjet for the 23rd-25th March 2019. It was a brief visit but we knew we could squeeze a lot in that time.
Two airports serve Reyjavik, the first is Keflavik International Airport, this is the largest airport in Iceland and the one you'll most likely fly too. The other is Reykjavik Domestic Airport, this airport is based a stones throw from Reykjavik, making the commute to Reykjavik way easier.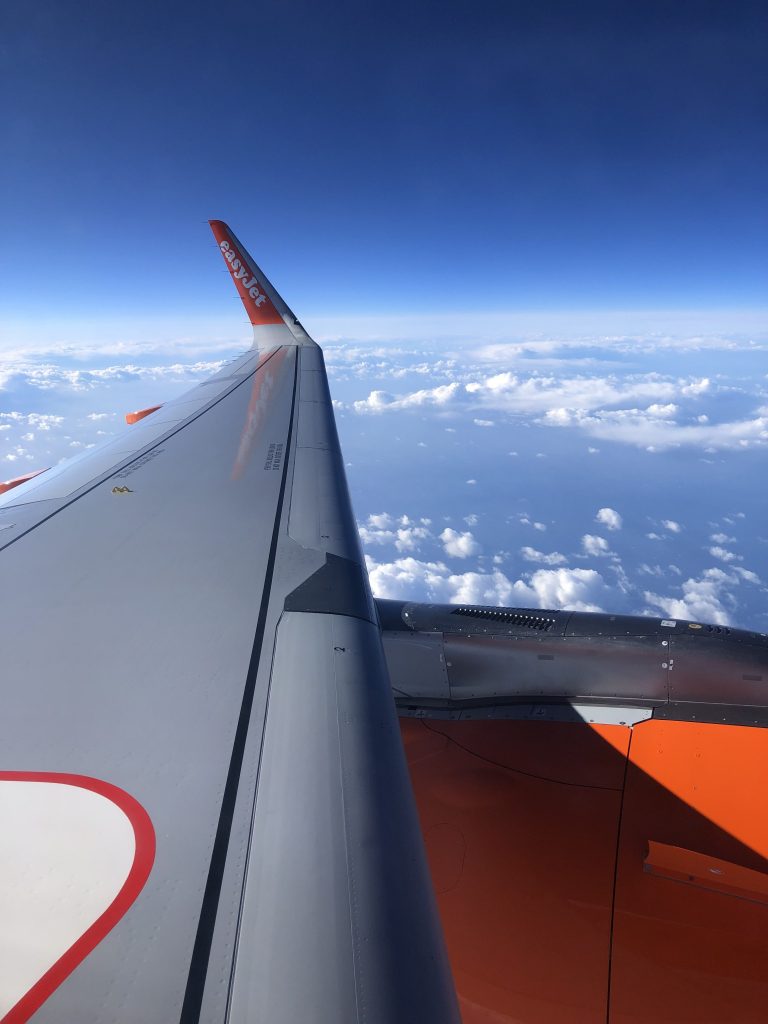 How Long Will I need in Reykjavik?
Reykjavik itself can be seen in one day, easily. You should dedicate more of your time in Iceland exploring its stunning scenery including The Golden Circle tour.
Airport to Reykjavik City Centre?
Keflavik airport is located around 50km southwest of the capital, Reykjavik. It's around a 45 minute drive and as there is no train system, the only option is by road. After doing a little research online, it looks there is a low-cost bus which would be approximately 10 euros. The bus stop is around a 5 min walk away from the exit at the airport. Full details of this can be found: info@kexpress.is Phone number: (+354) 823-0099 but it appears that the hours of operation are limited. No discount for return/roundtrip ticket; tickets can be booked online, here.
Finally, there is also an option for a shuttle bus which can vary from 16 euros to 178 euros depending on what kind of vehicle and how many people would be travelling.
Taxis are mega expensive and are to be avoided.
Where to stay in Reykjavik?
We stayed at the Brim Hotel – Skipholt 27, 105, Reykjavik. We chose this place as for the price £167 total for the two nights) came out the cheapest, best location and FREE parking. Our room was a Double/Twin room with private bathroom. It was like a hostel and some rooms had shared bathrooms but we wanted that extra little bit of privacy.
For the price we paid and the room that we got, it was perfect. Spacious, communal kitchen with free coffee making facilities were also a positive. Another plus was, when we checked in, we were given a voucher booklet which gave us discounts in certain bars and restaurants.
We were concerned before going that it was going to be really expensive for food and drink but these vouchers did really help. It made the cost of a pint average to around £4 which personally, we didn't think was that bad being where we were! The parking was also fantastic and we didn't have any issues (other than the snow hiding the white lines!)
Things to do in Reykjavik
The Blue Lagoon is the most popular tourist attraction in Iceland, we cover that in its own blog which you can find here.
We also cover the Golden Circle tour, here.
As explained previously, Reykjavik is quite small and can easily be enjoyed in a day.
Hallgrimskirkja – Hallgrimskirkja is the famous church that looks like a rocket ready for take off. Towering over the Icelandic capital it soars at 74.5 metres high, making it the tallest church in the country.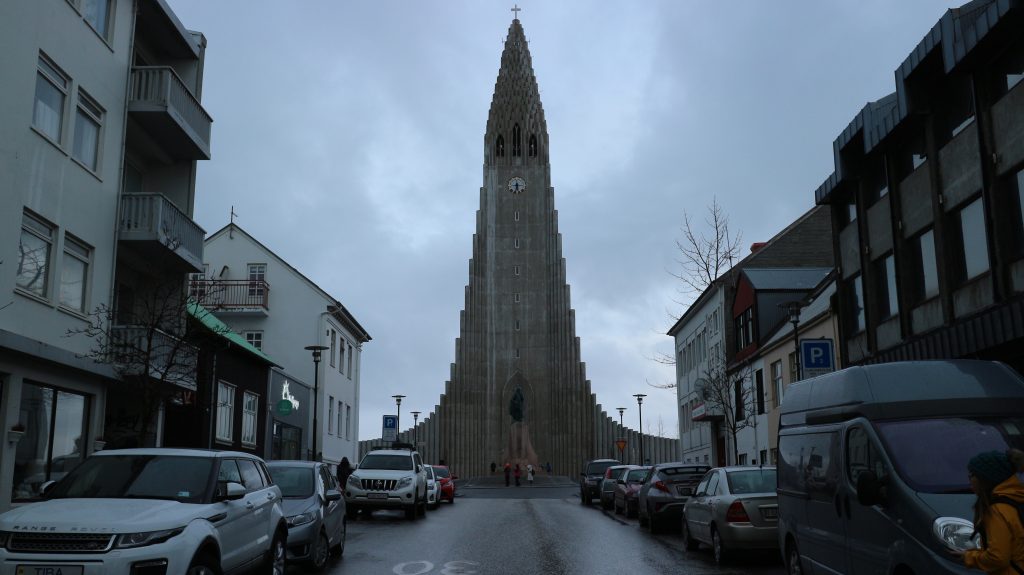 Grotta – You will need to take a taxi or drive to Grotta, it's a ten minute drive from downtown. This place offers great views of the vast Atlantic Ocean, with a picturesque lighthouse adding to the view. We didn't go to this place on a night but the locals informed us that it is a great place to see the Northern Lights.
Laugavegur – This is the main street in Reykjavik. Everything is based around this street and it has many shops, bars and restaurants.
Best Pubs and Bars in Reykjavik?
When we booked up Iceland all anyone would shout at us was, 'BUT IT WILL BE SO EXPENSIVE'. They were right and wrong. Reykjavik is easy to achieve on a budget.
We went to Reykjavik in the mindset of paying at least £8 a pint. To be honest, we didn't go for a drinking holiday, it was more dedicated to seeing the wonderful natural sites that Iceland has to offer. Therefore, when wandering around Reykjavik it would be rude not to take advantage of the local alehouses. Most bars during the day have a happy hour promotion, this is either buy one get one free or half-price drinks. This is normally just applicable to the draught beer. If you prefer spirits and cocktails you should expect to pay full price
There are no cheap pubs in Reykjavik but we can take you to some of the places with good value.
The Drunk Rabbit
This was our favourite bar in Reykjavik, it's located right on one of the cities main streets. Normally on holiday we avoid Irish bars but we took a liking to this one.
This Irish bar is pretty small but it has a really cosy and homely atmosphere. It was great to get out of the arctic cold and into this nice warm bar for a few beers. The staff in this place are super friendly and their beer is on point.
The Irishman
This is the other Irish bar in the city. It's the first that we visited, it's a lot bigger than The Drunk Rabbit but it doesn't have the same warm and homely feel. We found the staff to be ok but not as friendly as The Drunk Rabbit.
Skuli Craft Beer Bar
This was the best craft beer bar we found in the city, they had around 12 beers on tap and a whole host of bottles. If your a craft beer fan then this place is a must.
Where to eat in Reykjavik?
Krua Thai – Lets start with food, of course. The most affordable restaurant in the centre was Krua Thai, Krua Thai is located right in the centre, just off Laugavegur. A main course here costs around £12, which is great value for city centre Reykjavik. The food is affordable but also fresh and delicious.
Bike Cave – Burgers and beers, what more could you want!
This hidden gem is located on the other side of Reykjavik Airport, you'll need a car to reach it. Although the main purpose of Bike Cave is to fix and maintain motorbikes, as a side venture they also have a bar and restaurant on the site. It is quirky and the staff are extra friendly. The food is good but it's the service that makes this place.
Is Reykjavik worth visiting?
The capital of Iceland, Reykjavik is well worth visiting but you will only need a day to see it. It is amazing how small and quiet Reykjavik is for a capital city. Although we have only visited Reykjavik once, it is definitely on the list of places that we plan to return too, this however is not because of Reykjavik itself but more for the excellent Golden Circle.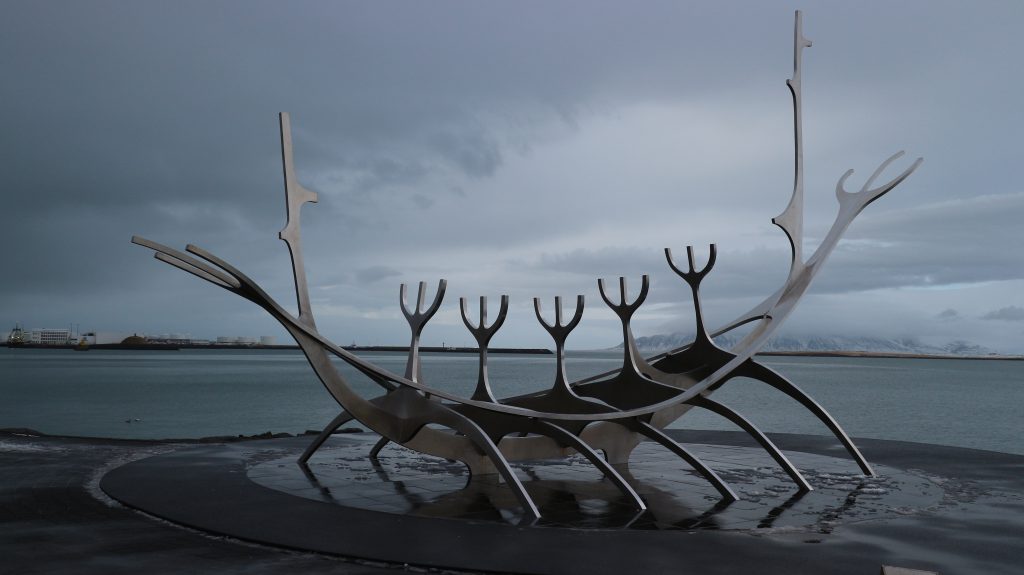 We recommend that you use Reykjavik as your base to explore the rest of Iceland. From Reykjavik you can do The Golden Circle tour, we did this on our own and didn't book an official tour. We also visited the famous Blue Lagoon.
Check Out Our Other Destinations