Find out what makes Gdansk one of our most favourite places.
Where is Gdansk?
Gdansk, formerly known as Danzig is a port city that sits in the North of Poland.
In World War 2 Gdansk was devastated by bombing, meaning its Old Town had to be completely rebuilt post-war, to the naked eye you would not know this as the buildings are grand.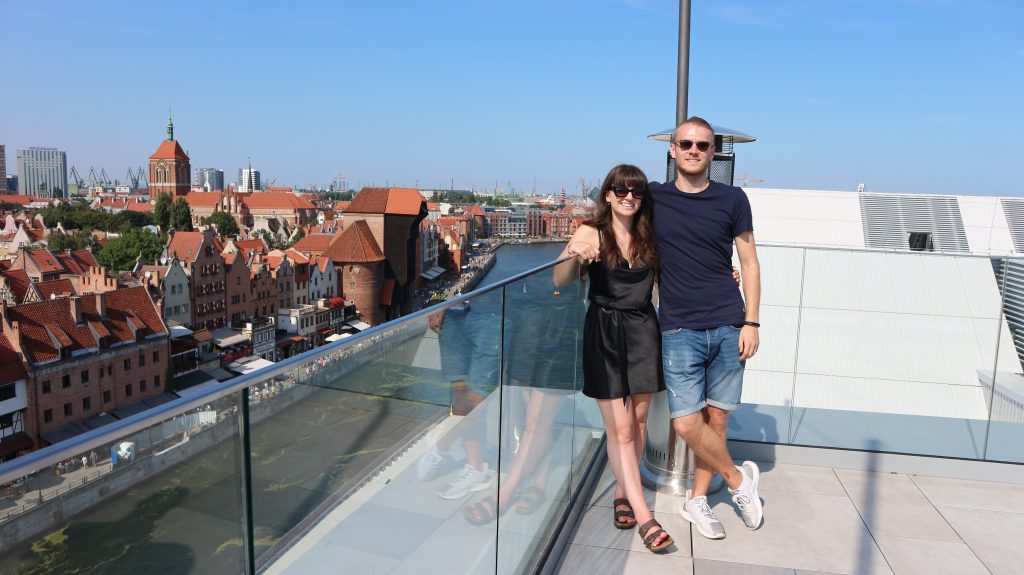 What Airport's fly to Gdansk?
If you're flying from the UK then you are spoilt for choice, however, the following airports offer a direct service to Gdansk:
Aberdeen
Belfast
Birmingham
Bristol
Doncaster
Edinburgh
Leeds
Liverpool
London Gatwick
London Luton
Newcastle
Manchester
We have only ever flown with Ryanair from Newcastle, opting for the Friday to Monday stay as Gdansk and Tri-City Area is perfect for a long weekend.
How Long Will I need in Gdansk?
Dedicating a long weekend is more than enough time to see Gdansk, also, if you wanted to see Sopot and Gdynia then 5 days will be needed.
Airport to City Centre?
We have always opted for Uber as it's very cheap to get from the airport to a hotel in the centre. An Uber will set you back about £8 and it will take 20 minutes.
Public transport from the airport takes around 45 minutes with one change. You need to get the Train from Gdansk Port Lotniczy (The station is located outside arrivals) to Gdansk Wrzeszcz. From Gdansk Wrzeszcz change and get the train to Gdansk Glowny, this will drop you off at Gdansk's main train station which is a ten minute walk from the old town. This journey costs £1.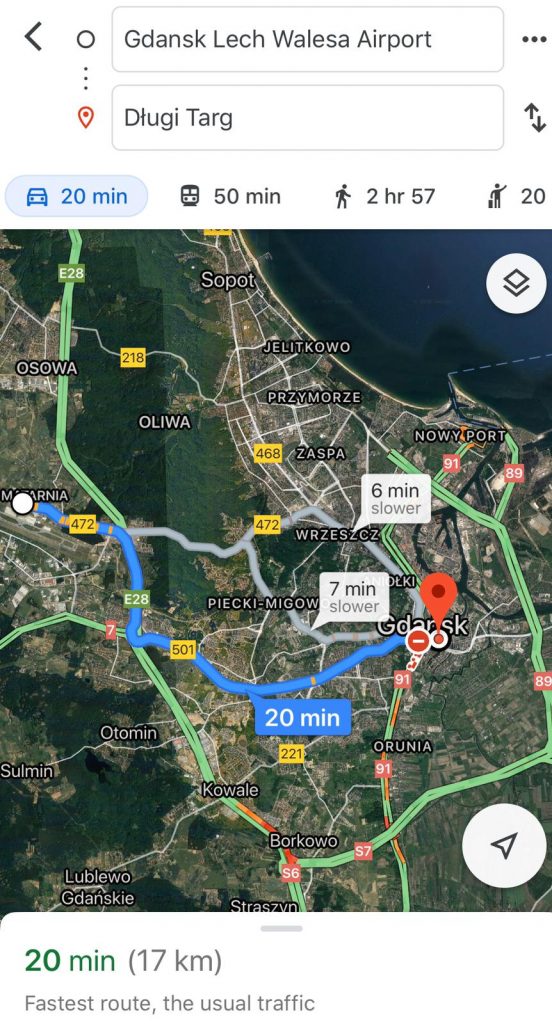 Where to stay in Gdansk?
We have visited Gdansk around seven times, we usually opt for Air BnB's and homestays with affordable options all across the city centre, however, the last time we visited Gdansk we stayed in the fantastic Hotel Almond, this hotel is a five minute walk from the old town and the luxurious hotel boasts a swimming pool, sauna, steam room and spa facilities. If you want to chill out whilst in Gdansk, this is the place for you.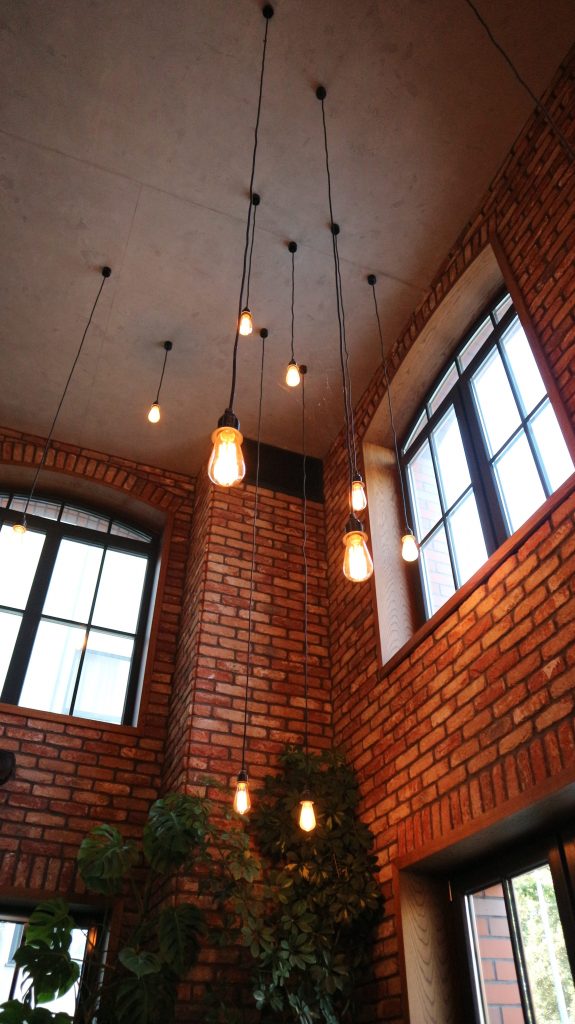 Things to do in Gdansk
The Old Town
The Old Town is quite small and can easily be seen in a day, highlights include the Neptune Fountatin, Dlugi Targ, St Mary's Church (the biggest brick built church in Europe), Town Hall, Galeria, and the Main Gate. St Mary's Church and the Town Hall offer great panoramic viewpoints of the city.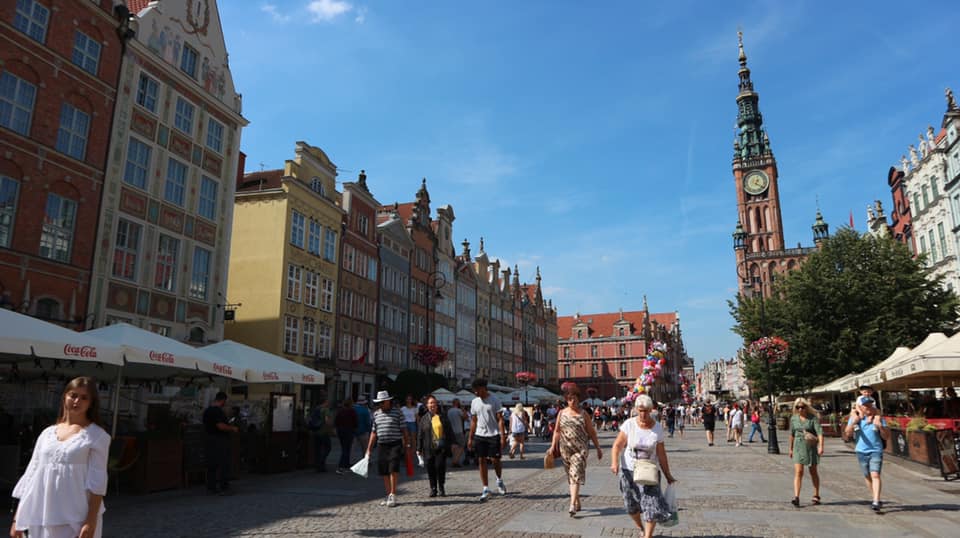 Second World War Museum
Firstly, the absolute must-do is the Second World War Museum, it's located a short walk from the Old Town, you'll notice it as the building is a piece of glass that stands out in the Gdansk skyline. We have been to many WW2 museums around the world and this is the best and the most in-depth. To see the whole museum you will need around 4 hours.
The Museum of Solidarity
This museum is also a must-do, here you will learn about the Polish trade union and civil resistance movement, and other opposition movements of Communist Eastern Europe. The movement started in Gdansk.
Westerplatte
This place is steeped in history, it is the place where World War 2 started, take an Uber to Westerplatte and walk around the place where the great battle begun.
Beer Passport
You can pick up a beer passport at the Tourist information centre in Dlugi Targ. On the passport, you will have to visit 11 pubs in the tri-city area. The passport is great as it takes you to bars that you would normally never visit and it will also help you see other cities in the tri-city area such as Sopot and Gdynia.
Lechia Gdansk –
Gdansk is a one city team, Lechia Gdansk plays at the 43,615 capacity Stadion Energa Gdansk. They have quite a good team and tickets are very cheap, ranging from £5-£20. Unfortunately, due to Polish law, you will need to take your passport to the ticket office to buy tickets before the game or alternatively buy online.
You can also find a go-kart track, escape rooms and a stadium tour at Lechia's stadium.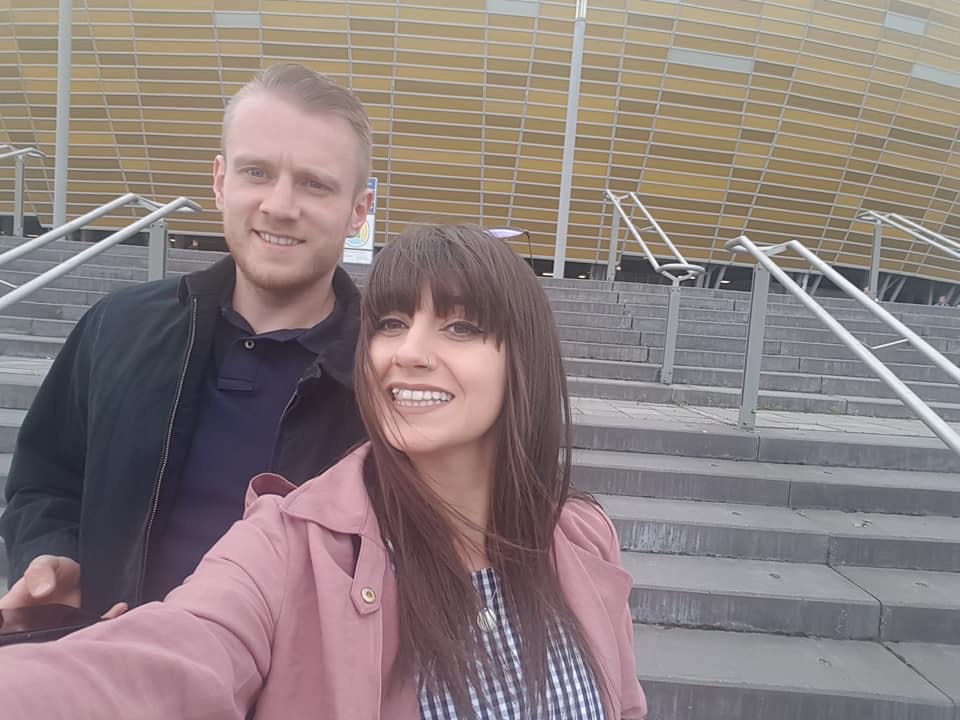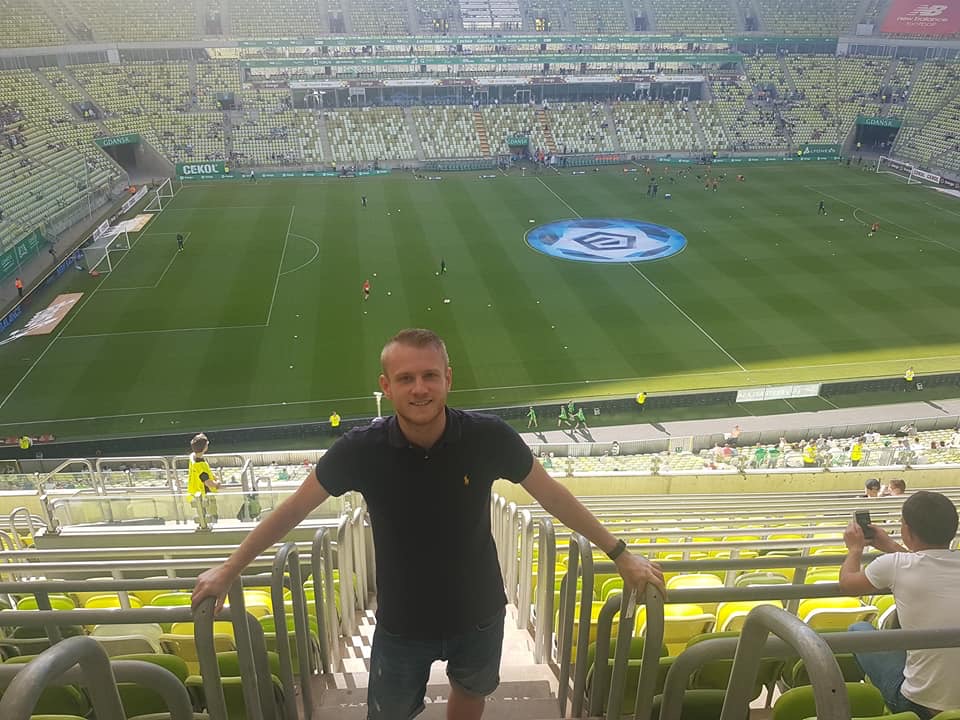 Best Pubs and Bars in Gdansk?
Gdansk is craft beer heaven. Here are our favourite bars.
Cathead
Cathead is a craft beer pub that sits overlooking the River Motlawa. It is the perfect destination for a few beers in the sun and to let the day drift by. The beer in Cathead is fantastic but it really is the location that makes it, you can find the entrance situated just off Dlugi Targ, opposite the Raddison Blu.
On our last trip to Gdansk we sadly found out that Cathead is no more. We last visited in August 2021 and enjoyed our final beer here (without knowing it). On our return in late August it was shut and will become a steakhouse.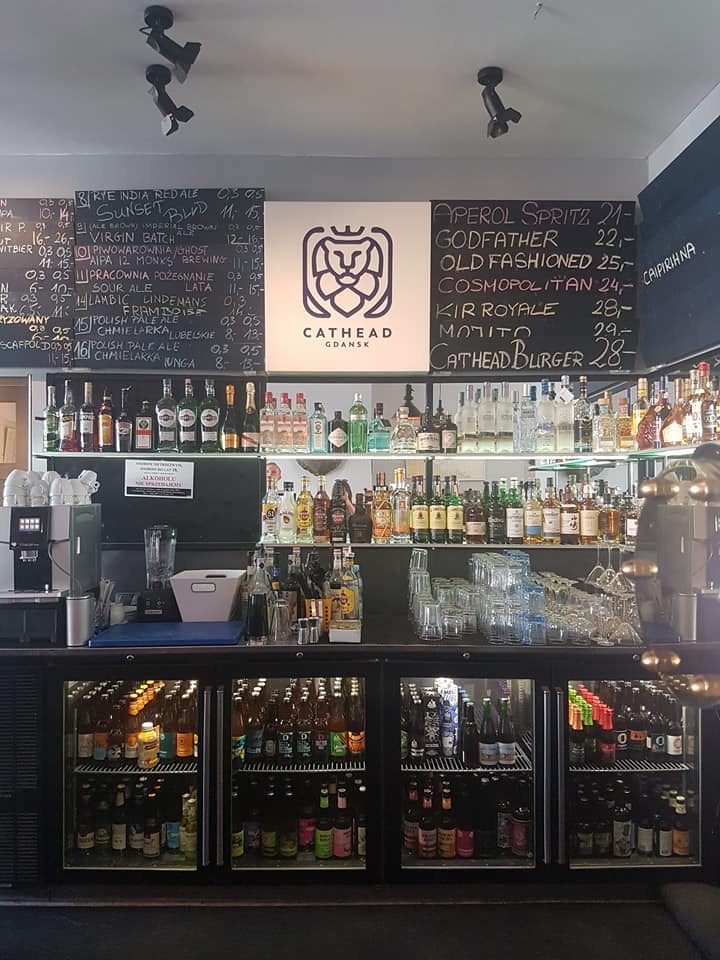 Sassy
This bar is pricey for Gdansk but the views are breathtaking, this newly opened rooftop bar offers stunning views over the whole City. Sassy is a must-visit on your trip to Gdansk.
Piwnica Rajcow Browar
Situated in an ideal location behind the Neptune Fountain, they provide great food and great beer. We recommend you sit outside and watch the hustle and bustle of Dlugi Targ pass you by.
No To Cyk
Step back to the communist era, this bar is like stepping back in time, play video games from the '80s, listen to communist theme songs and enjoy a cheap beer!
Other great Craft Beer bars include Lawendowa 8, Pulpaka, Loft and Degustatornia.
If you are after a sports bar then either Time Out on Piwna and T29, based inside of Gdank's stadium is your best bet.
Where to eat in Gdansk?
Mito Sushi
This modern, zen restaurant offers Japanese cuisine. It's located on Szeroka, in the centre of the Old Town. It's not cheap but the quality, service and atmosphere is top quality. You can find the menu, here.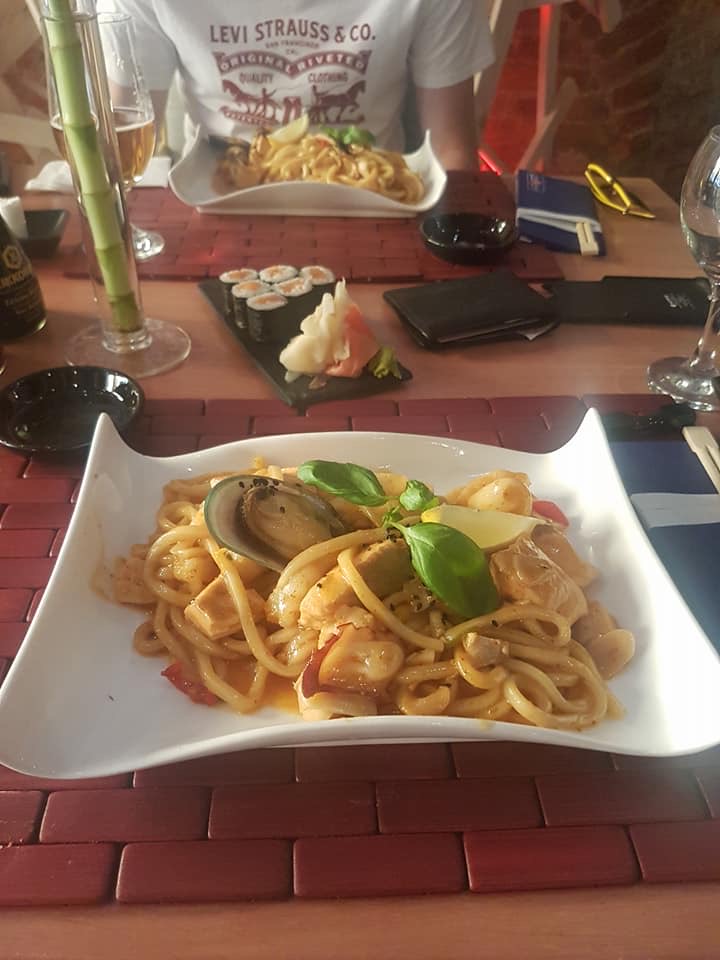 Thai Thai
The must do place if Thai takes your fancy whilst in Gdansk, it's located a few doors down from Mito Sushi on Szeroka. The tastes are some of the best we've experienced. The price is good, food excellent and the service is top quality. You can view the menu, here.
Meat Shack BBQ
This is located outside of the Old Town, it will take you about 15 minutes in an Uber to reach it. For meat lovers it is HEAVEN. Eat Beef and Pork Ribs, Pulled Pork and even Beef Neck, this is some of the best food that you're tongue will ever taste, every bite is a sensation. View the menu, here.
Is Gdansk Worth Visiting?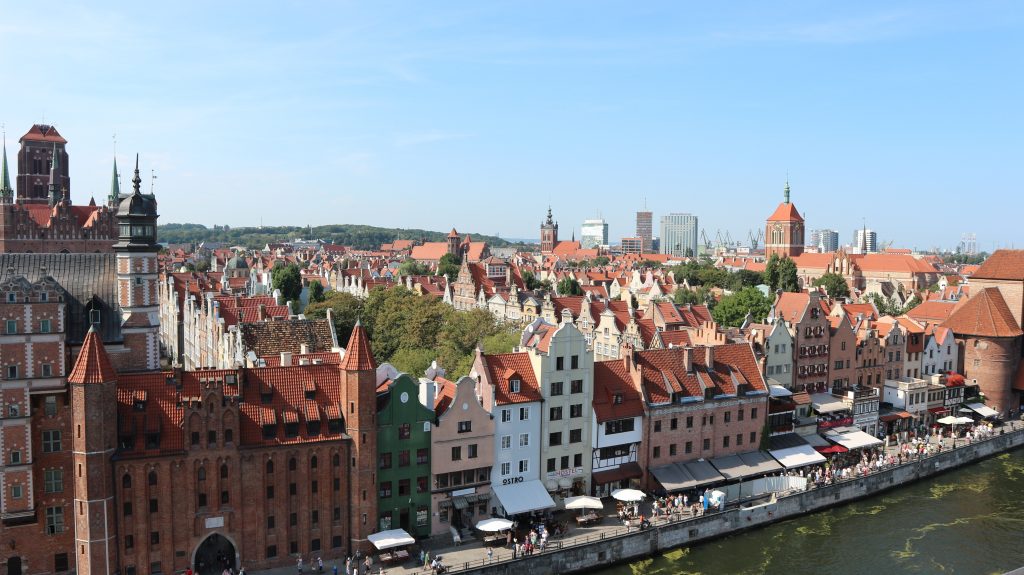 Gdansk, in our eyes, is a must-visit, the old town is stunning and you have a range of high-quality restaurants and pubs on every corner.
Thankfully, accommodation is very affordable in Gdansk, apartments on Air BnB are super cheap whilst the high-end hotels such as The Almond Spa Hotel are well priced by European standards.
Gdansk is a trip that will not put a huge hole in your pocket but will give you memories to last a lifetime. It is a place that you will keep wanting to go back to after your first time. We've visited Gdansk six times and plan to go back every year, it's that good.
The other cities in the Tri-City is the beach city of Sopot and the new city of Gdynia.
Check Out Our Other Destinations