Our big holiday back in 2017 was a trip around Croatia. We planned the main places that we wanted to go and worked it out from where we could fly from Newcastle. The trip was mainly to see Dubrovnik and we mapped out a few other places such as Zadar and the Krka national park. We decided on a few days in Split as we flew into the cities airport and from pictures the old town looked great. Split surprised us and has became one of our favourite destinations.
Getting There and Accommodation in Split
It worked out much cheaper to fly from Newcastle to Split so we opted for this route. We booked flights separately and did a return journey so we would have to also end our trip back in Split.
We stayed in an apartment not too far from the main street in Split. You can find the apartment on Airbnb, here. It was perfect for what we needed, it was a large bedroom and bathroom which was exactly what we needed. The room was large enough to hold our big suitcases aswell. The apartment was also perfect in that we found an amazing bar right at the bottom of the street. We spent most evenings during our stay in Split in here so we literally could roll back to the room after one too many beers.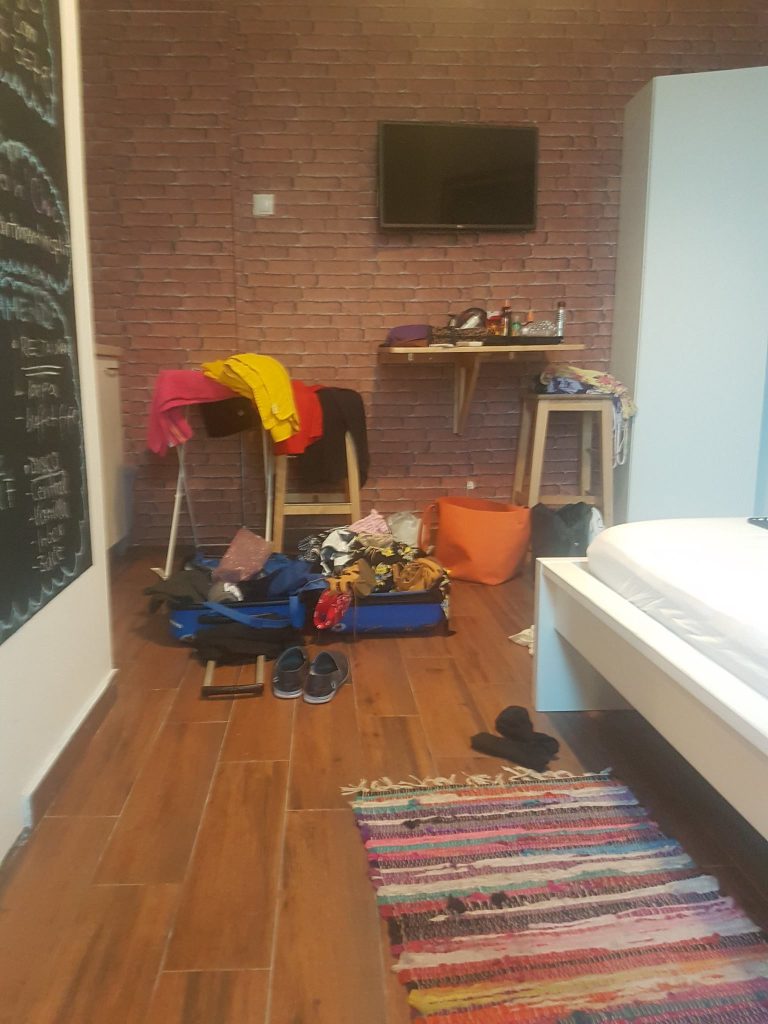 Top Sites in Split
Marjan Park
We didn't really read up on what to do when visiting Split until we arrived. Then Michael took to Google and stumbled across the beautiful Marjan Park. It was around a 30 minute walk from the apartment that we were staying in, but it was worth it. It was super hot when we visited in July and the walk to get in to the Park is up quite a big hill. We were sweating so we would highly recommend taking some water with you to keep you hydrated.
The walk itself wasn't too bad up the hill and we can confirm that it was 100% worth the hike. The views are stunning from here. The photos don't do it justice. If you ever visit Split, definitely have a walk along, you'll not be disappointed.
Cathedral of Saint Domnius / Bell Tower
We visited the Bell Tower on our last day in Split. It is around 57 metres high and gives panoramic views of Split and it's surrounding Islands. The walkway is quite tight and steep so be careful when climbing to the top. Also, it does get extremely busy so it might be best to purchase tickets in advance to try and avoid the queues.
Riva Harbor
The harbour is a beautiful place in Split and it was infact where we spent most of our time. We loved walking along watching the sun set and sitting on some of the benches along the front. There are also plenty of bars and restaurants close by and lots of little stalls to buy all of your holiday trinkets.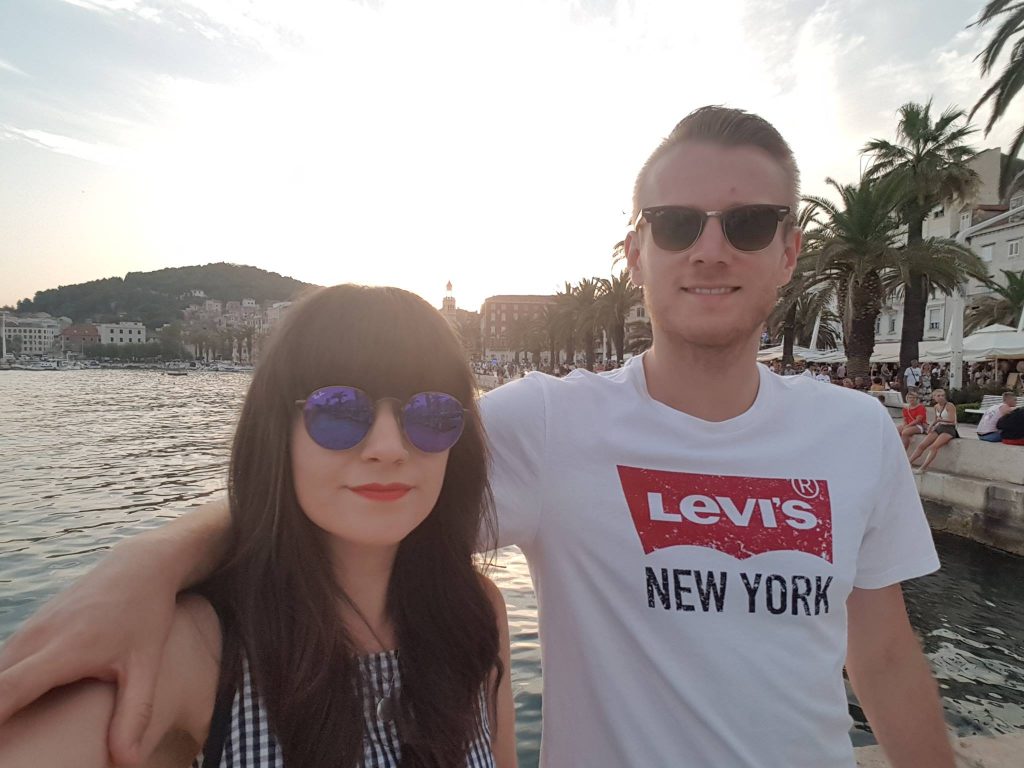 We spent quite a lot of time in Split wandering along the Harbor, taking in all of the views. It was a really welcoming place. It was also amazing to watch sunset from there.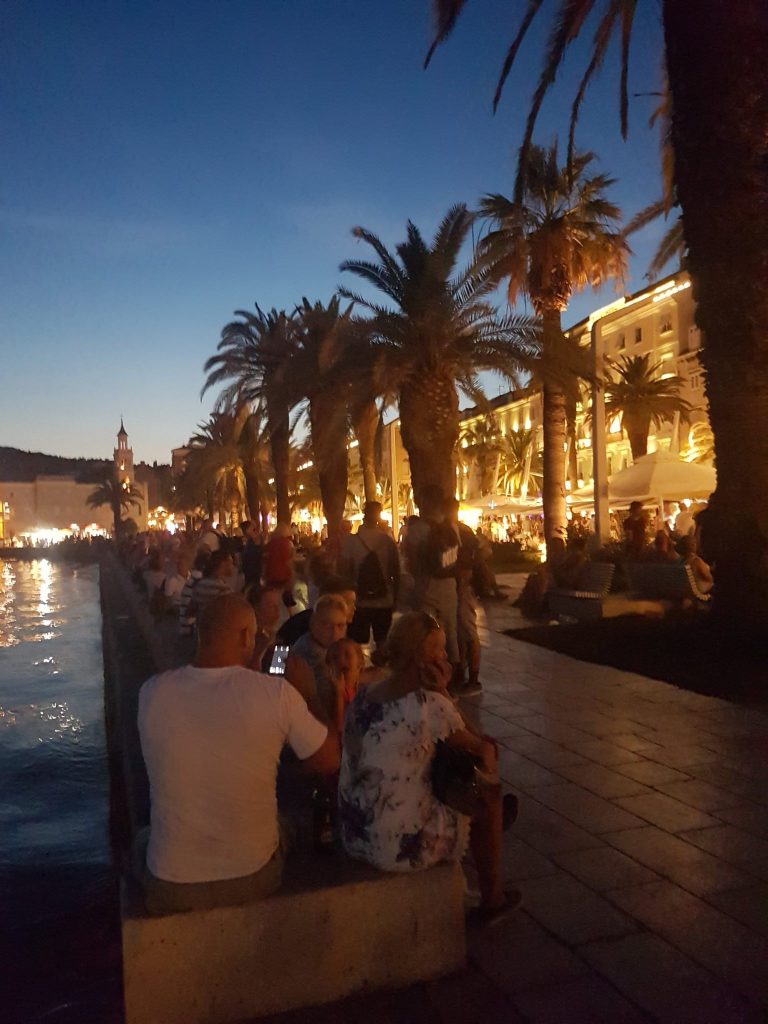 Kasuni Beach
Well, this was a beautiful beach but this little trip ended in disaster for us. The beach itself is stunning and the waters are a beautiful blue, however, it is full of sea urchins in the water! Within around 5 minutes of relaxing in the cool water, Michael wandered a little further out and came back in agony on his foot. Turns out, he'd stood on a sea urchin and had all of the needle like pins stuck in his foot.
It was traumatic and definitely put a downer on the day. We had to go straight back to the apartment via Uber and tried to pick each of the pins out with tweezers. They are horrendous to get out as they have the texture of pencil lead so it was an absolute nightmare. We managed to get all of them out after about 3 hours of arguing in the room due to Michael being in pain. He also struggled to walk on his foot for a few days afterwards but after that, it was fine.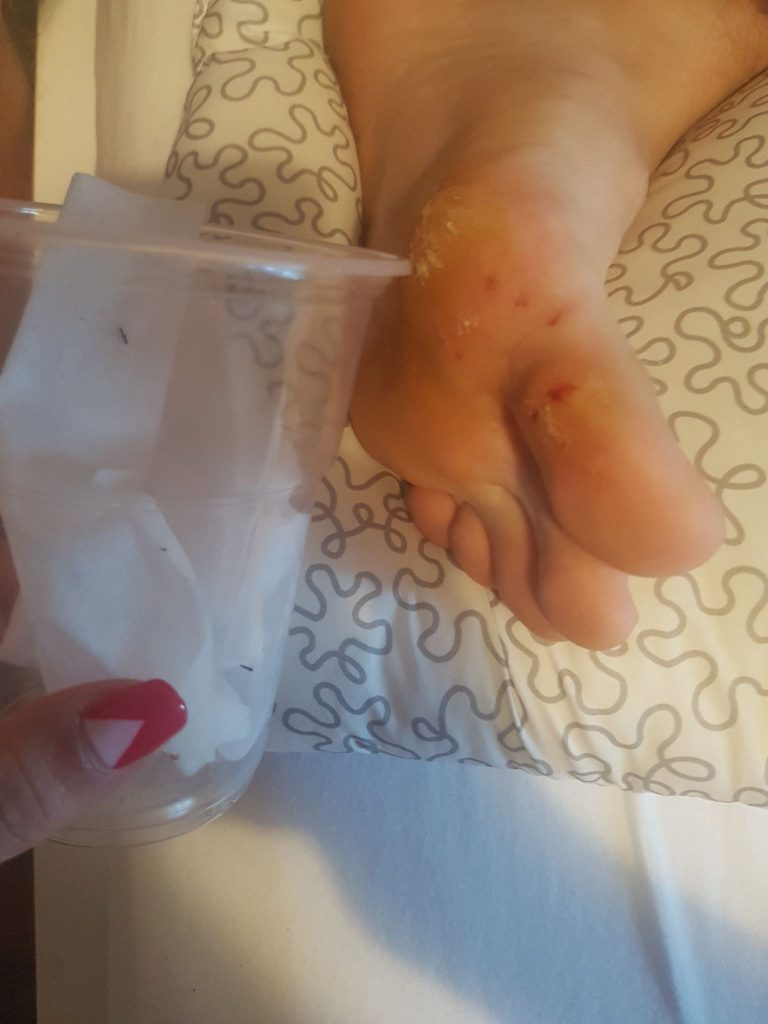 -TOP TIP – WEAR SWIM SHOES! If this water doesn't put you off going in the water like it did with us, make sure you invest in swim shoes and ensure that they have good covered on the base of your foot so no sea urchins can cause any damage!
Trip to Hvar
We didn't pre book this on our arrival and looked in to it further when we arrived in Split. Many boats and stalls along the harbour offer this day trip and it wasn't too expensive, around £20 per person. This included the full day there and back again. Hvar is such a beautiful place and we definitely recommend visiting if you have enough time. Read our trip to Hvar, here.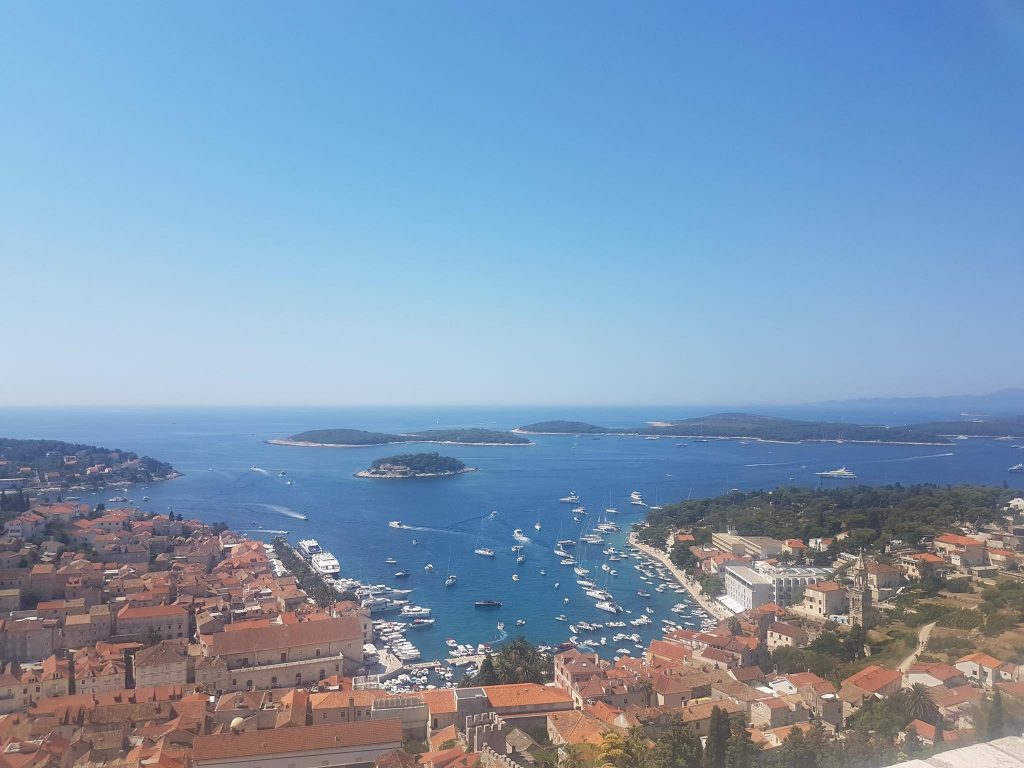 Hajduk Split Stadium Tour
Yep, we can't really go anywhere without taking in a game or stadium tour. Hajduk are one of Croatia's biggest clubs and their home stadium, Poljuid holds over 30,000.
We originally went to the stadium just for a look about on our drive to Dubrovnik, the stadium is by the main road out of town. Luckily, when we went to look in the club shop and a tour was about to begin. We paid the equivalent of £5 each for the tour. The group was small which made the tour very informal. Our guide was fantastic, telling us of the history of the stadium and Hajduk Split. If you can't get to a game whilst here then you should definitely do the tour!
Getting around Split
Uber
Uber is available around Split. We found Uber to be the cheap and best way to travel around the city.
Car Hire
We opted to rent a car for our time around Croatia, this worked out the best option for us to getting to each destination. We hired a car for around 7 days (Around 3 days in to our trip to Split) so that we would be able to drive to Dubrovnik.
It did cost quite a lot, however, we both were under the age of 25 at the time so this meant we were charged extra for being younger drivers. We did also insure both of us to drive, however, Michael did all of the driving on this trip as the car was so big that they gave us and Emma wasn't keen on the idea of driving something so large. We both drive quite small cars back at home.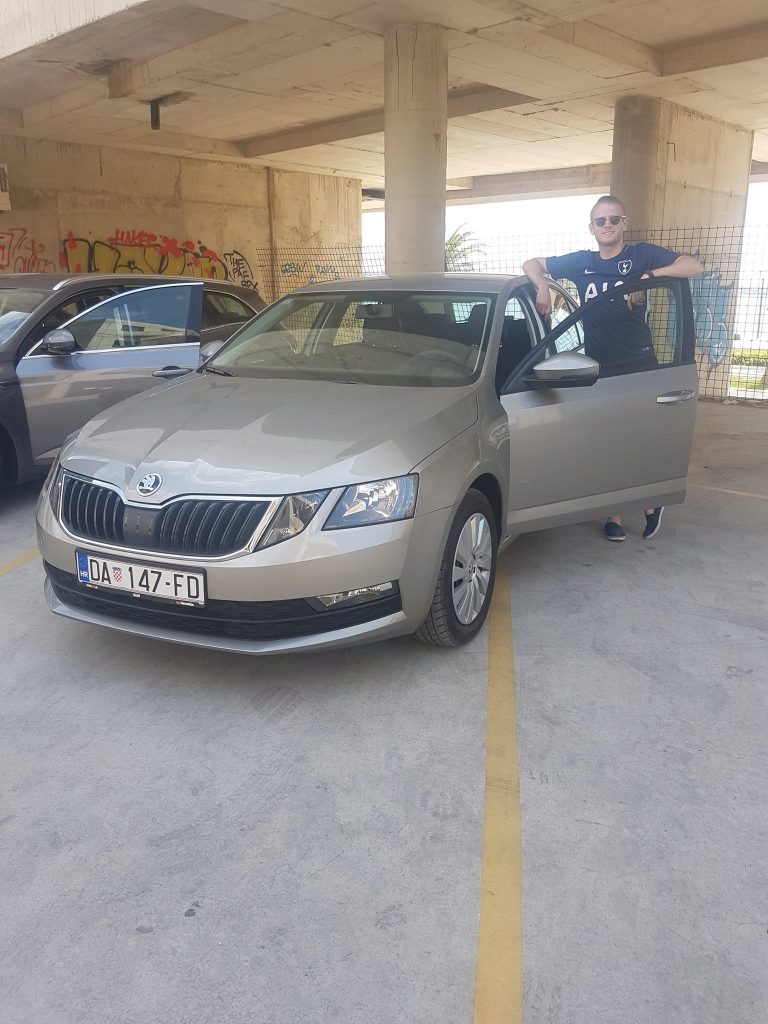 We went through the company Sixt who were brilliant and sorted out the paperwork with us really quickly and easily. This was the first ever time we had rented a car and it was a really smooth process. We also opted to drop the car off at Split airport after driving to each of the different places. This was due to our return flight being from Split aswell. This also worked out cheaper as to return to another destination, from our experience on this trip, worked out a lot more.
Where to drink
Now, we usually list a few bars but none compared to Leopolds, we'd find ourselves going from bar to bar but always ending up at Leopolds.
Leopolds
The best bar that we came across in Split. It was perfect. It was small, right next to a hostel and full of people of a variety of ages and from all around the world. Michaels favourite drink was Faking IPA and I can confirm it blew his head off. He definitely had one too many on many nights of the trip and especially one in particular, but we'll not mention that on here! HAHA!
Where to eat
Kitchen 5
By the time we landed in Split and made our way to our old town apartment it was pushing on 22:30. We quickly threw our suitcases in the room and went in search of somewhere to eat. The tight, packed streets of the old town were filled with bars and restaurants.
We didn't have a place in mind but the menu in Kitchen 5 appealed to us. Seafood tickled our fancy and as Split sits right by the sea a lot of the restaurants source their seafood from the cities waters. We both opted for Tuna Steak and we were both in agreement that it was the best we've ever had. The price, for Croatia was on the expensive side but the quality and service met this level of price.
To Je Tako
Whilst searching for food on the first night we looked at To Je Tako and enquired for a table, unfortunately, it was fully booked. We wasted no time and the next day went back to reserve a table for the evening. Again, it was fully booked but they managed to squeeze us in as we were only a two.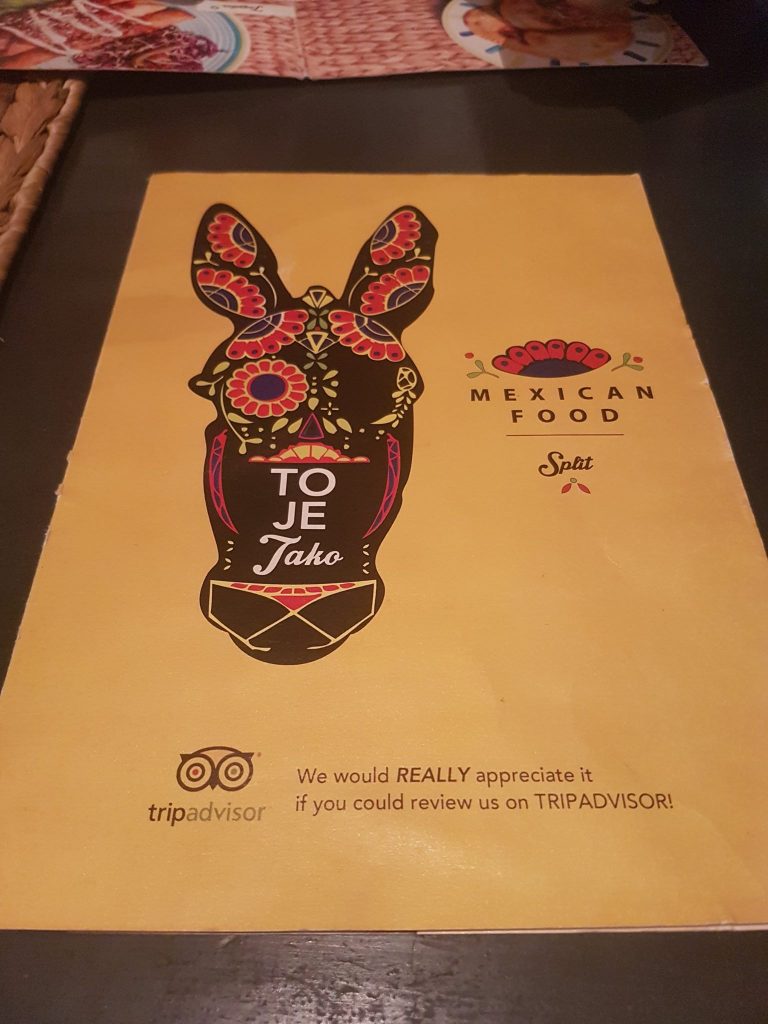 Emma went for the spicy shrimp tacos and Michael got the chicken burrito. We have visited Mexican restaurants all around the world and this one ranks as one of the best. The taste and flavours of both of our meals were fantastic. If you're a fan of Mexican's then this place needs to be top of your list, but be sure to book in advance.
Sexy Cow
We found this place to be perfect for health conscience cheap eat fast food. Sexy Cow do fantastic breakfasts from Smoothie Bowls to poached eggs. However, what kept us coming back time after time was the wraps and burgers, they were fresh and fantastic. Michael went for the skinny chicken wrap which included roasted chicken thigh with all of the salad and accompanied by fries. Emma being an awkward veggie opted for the veggie burgers. Veggie burgers are always hit or miss, this one was a HIT!
The prices as mentioned are very good, with breakfast setting you back £4 and a meal £7.
Is Split Worth visiting?
We would 100% recommend Split as it was our favourite main destination of this trip. We also preferred it over Dubrovnik due to it's chilled out and relaxing vibe. It was also significantly cheaper to get to and for eating and drinking whilst we were there. We would also definitely go back to Split in the future.
Check Out Our Other Destinations