Tam Coc and Ninh Binh are part of the Trang An UNESCO World Heritage Site. It's one of the most beautiful places you will ever lay your eyes on.
How To Book Tam Coc and Ninh Binh Tour
In our original plans, we did plan to do the overnight stay in Ninh Binh but due to wanting to include Hue in our trip, we opted to do the Tam Coc/Ninh Binh tour in the day.
For this trip, we also booked directly through The Acoustic Hotel (honestly the hotel were spot on in arranging them, they've got great tour contacts for sure!) It was around £40 per person which included:
Pick up and drop off from your hotel,
Lunchtime meal
Water on board the bus
An early start was expected but we got a real fright when we were told we had to set our alarms for 5am. Our guide Jane was lovely and made the effort to introduce all of the people on the tour that day! It honestly made all of the difference and we got talking to people from all around the world. Her English was also excellent.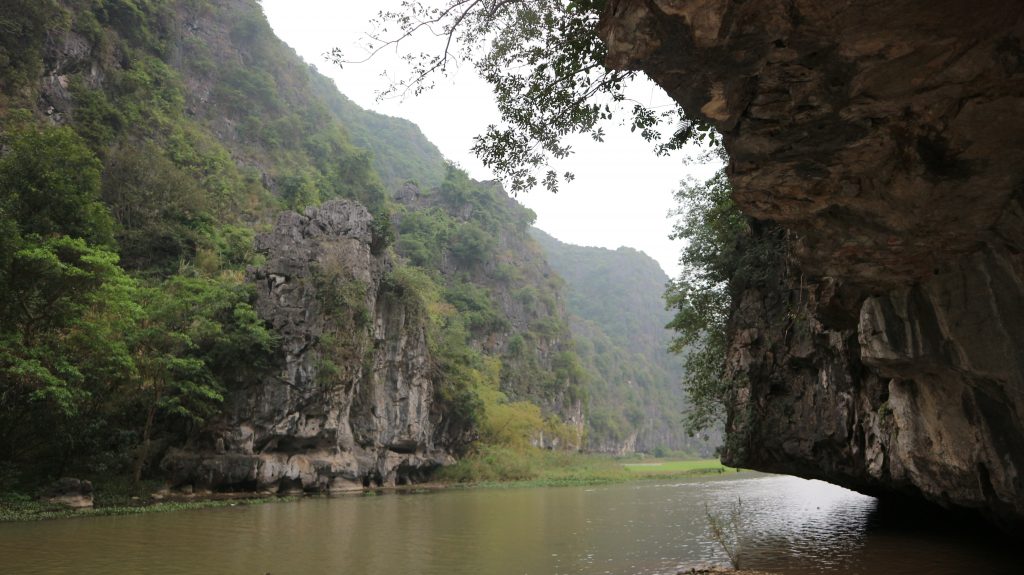 What The Day Entailed
We arrived after a 2 hour journey. Firstly we went to the Hoa Lu temples of the Dinh and Le Dynasties. It was great to learn all about Vietnamese history and the traditions that they have. Next, we headed to the Mua Caves which was a climb of 500 steps to get to the Lying Dragon Mountain where you have a panoramic view of Tam Coc. The views were honestly amazing here and you could see for miles!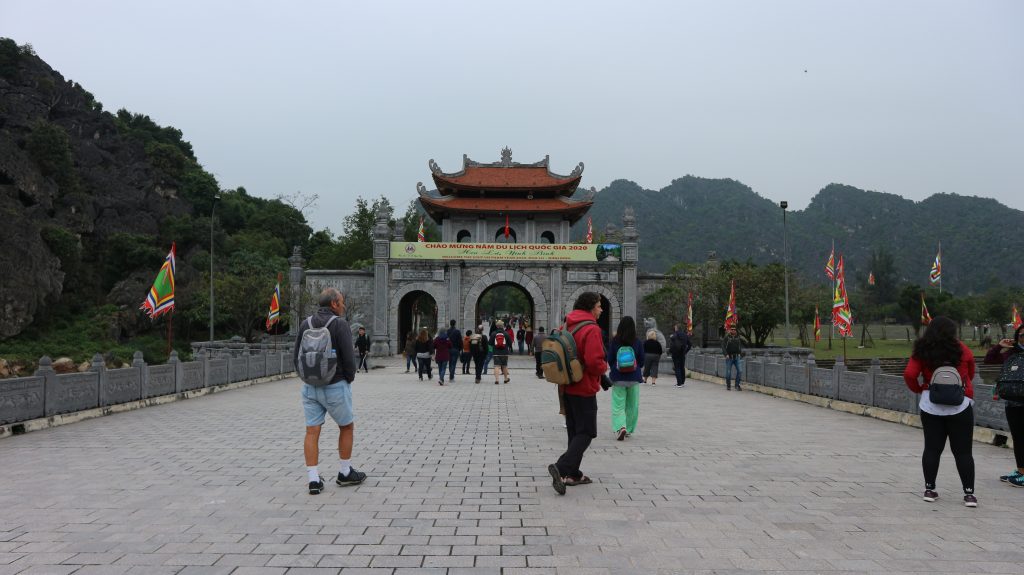 The climb itself was quite strenuous so it wasn't for the faint-hearted. Also, make sure you wear comfy and flat shoes! The steps up are all different shapes and sizes and for those like myself (Emma) Emma has such little legs so some of them were quite difficult. The journey up also had a little stop-off point and I did purchase a sneaky little Cornetto. Why the hell not! I blame Martin who was a lovely guy we met on the tour with his pal Colin. Spot on guys and I encourage everyone to chat with people on these tours! Colin took an amazing photo of Michael for us from the top of the Lying Dragon Mountain to the other viewpoint!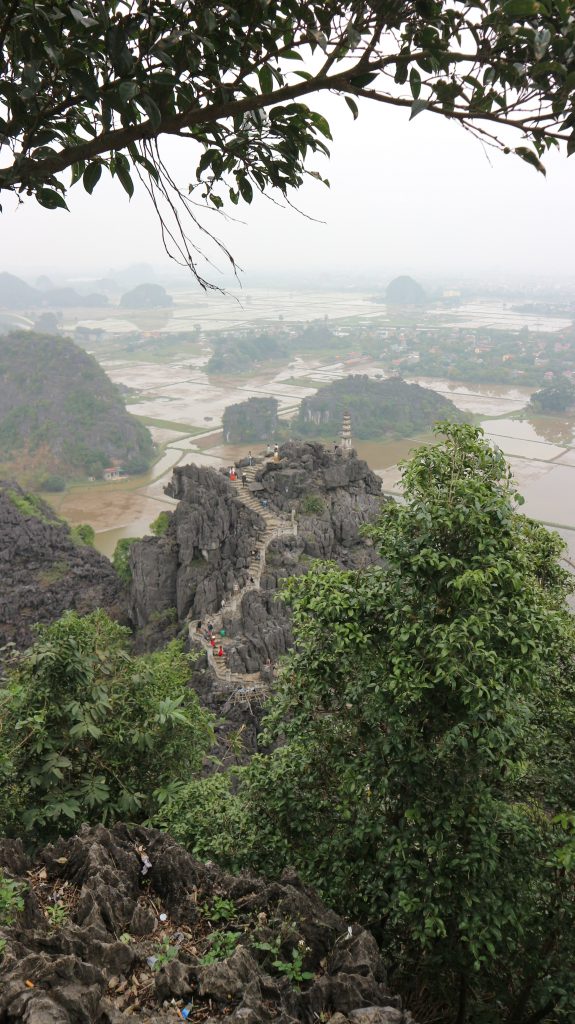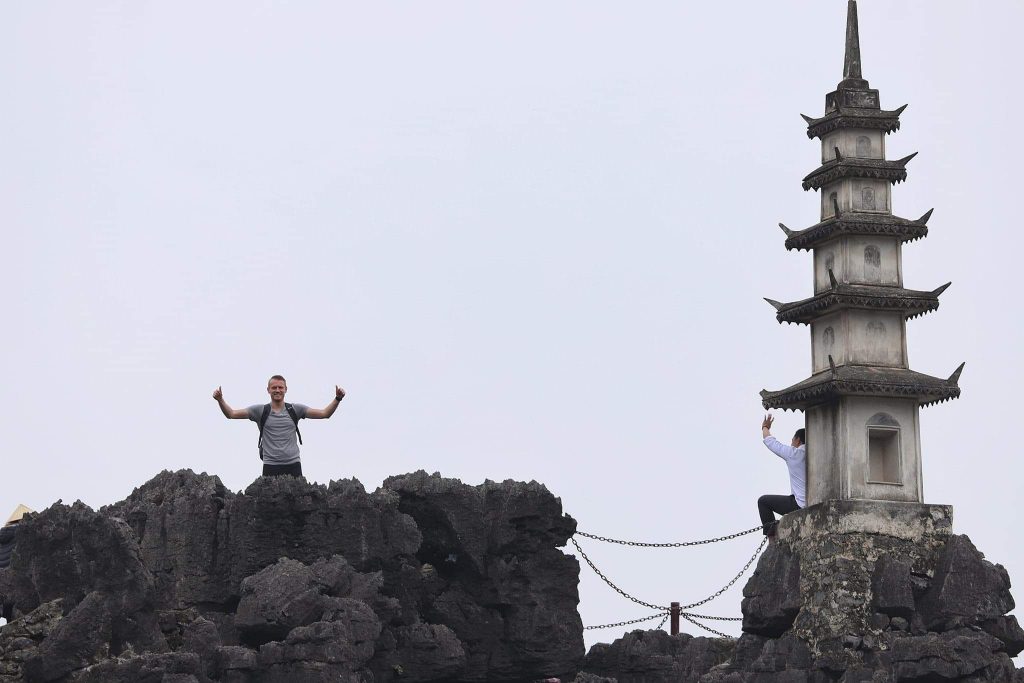 After taking in the views at the top, we made our way back down (just as dicey coming back down, therefore be careful and watch your footing!). We headed for lunch at a little local house amongst the mountains. They brought us so much food and there were definitely plenty of options.
A journey down the Tam Coc river
Once our bellies were full, we then had a choice. We could head out for a little bike ride or chill and be taken by motorbike to our next point. I opted for the bike ride and Michael opted for the chill and motorbike option.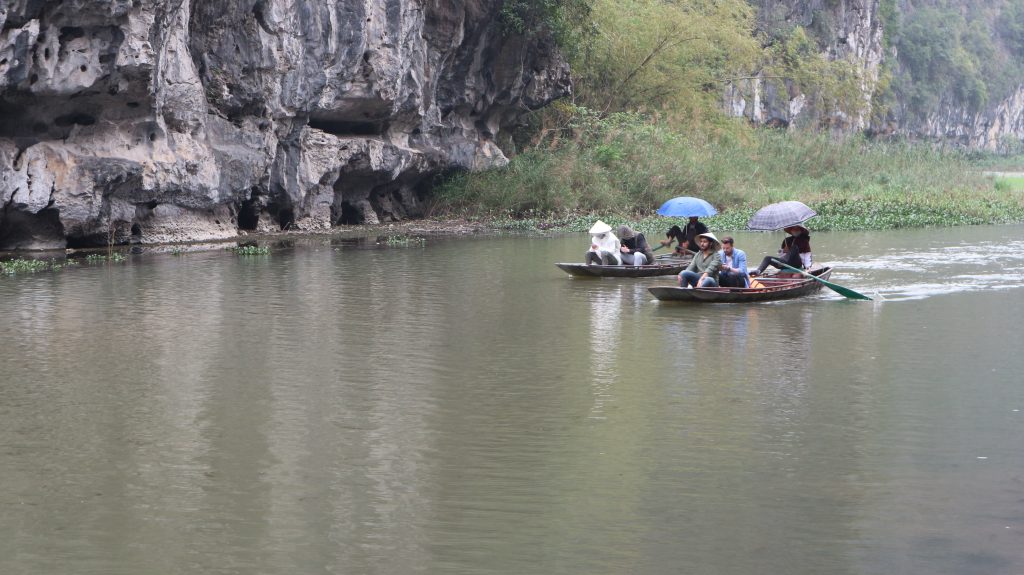 The bike ride wasn't too bad. The tour group rented some from outside the local house where we ate lunch and cycled to a little cove where you could see the boats going by and have the view of the dragon on the mountain above.
From there, we headed towards the boat ride area which was a slightly longer ride but enjoyable through the local town. Once we arrived, we dropped the bikes off and then headed to get our life jackets. We then split up in to our boats which were tiny little boats with one person paddling. Fun fact, they actually use their feet to row the boats, see the video below! It's fascinating to watch and incredible as the boat ride was well over an hour through the beautiful river. Ninh Binh/Trang An/Tam Coc is also known as Ha Long Bay on land and after also visiting there, you can certainly compare the two. They're both stunning in their own right and its amazing to see.
After the most relaxing and breath-taking boat ride, we headed back to the bus and made our way back to Hanoi.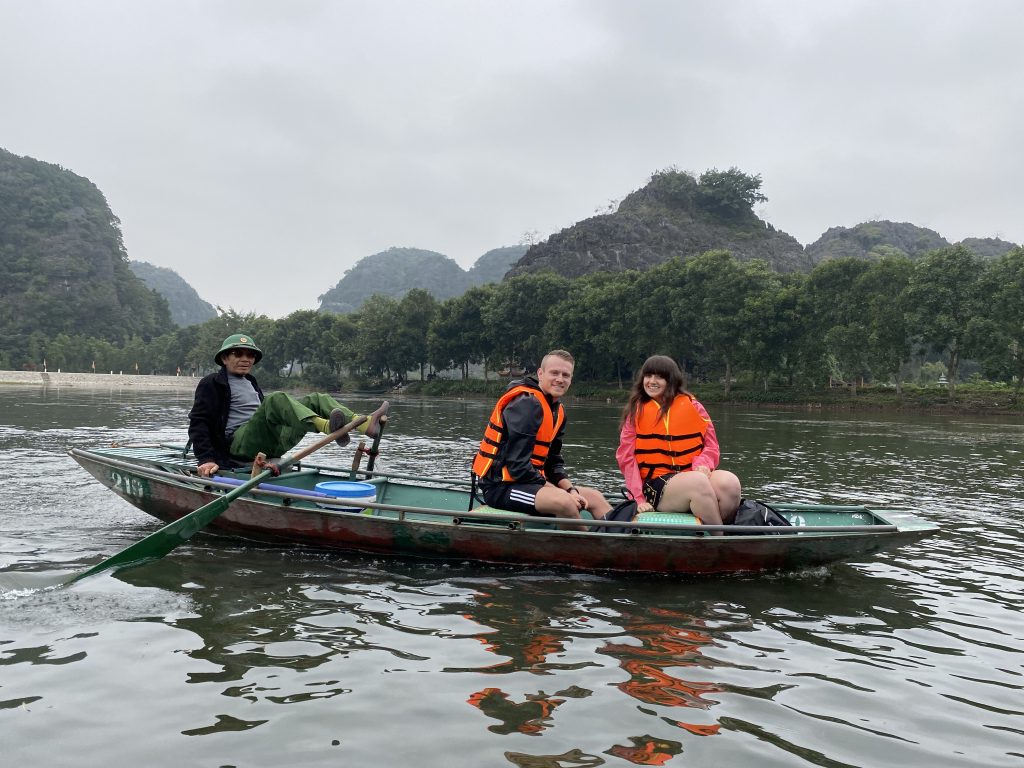 Is Tam Coc and Ninh Binh Worth Visiting?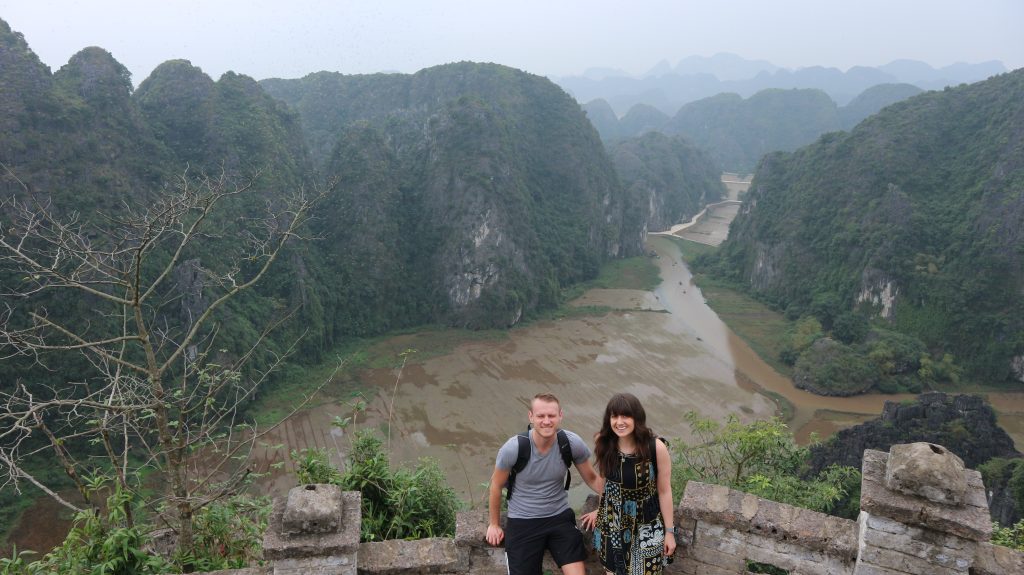 Overall, this was an amazing first trip to experience on our Vietnamese Adventure and 100% recommend everyone to go here to experience it first hand, the photos and video really don't do it justice.
Where we visited in Vietnam
Ba Na Hills – Golden Hands Bridge
Cu Chi Tunnels and Mekong Delta
Check Out Our Other Destinations