Visit Brno and see the real Czech Republic. You probably have not heard of this city which is nestled in the South of the Czech Republic. If you don't fancy the overrun capital, Prague, then here is why you need to Czech out this city.
Introduction
Brno was the destination for the day as it isn't too far from Bratislava and is easily reached by Flixbus at the cost of around £5 per person. We done no research and just took everything in our stride. We really did not know what to expect. It took around 90 minutes which wasn't too bad. We thought it would be a great day out and it would mean we were ticking off another destination and another country on our big trip. Brno is quite a large city but you can see the main sites in a day.
We had been to the Czech Republic previously when we visited Prague. Brno had a totally different feel. The city was a lot less touristy and to us it feels like the real Czech Republic.
When we arrived, we found our way to the main square area and noticed that there was a beer festival! That's right, the one day we decided to go, there was a massive beer festival with a variety of independent breweries from all over Europe. There were so many craft beers, Michael was in his element!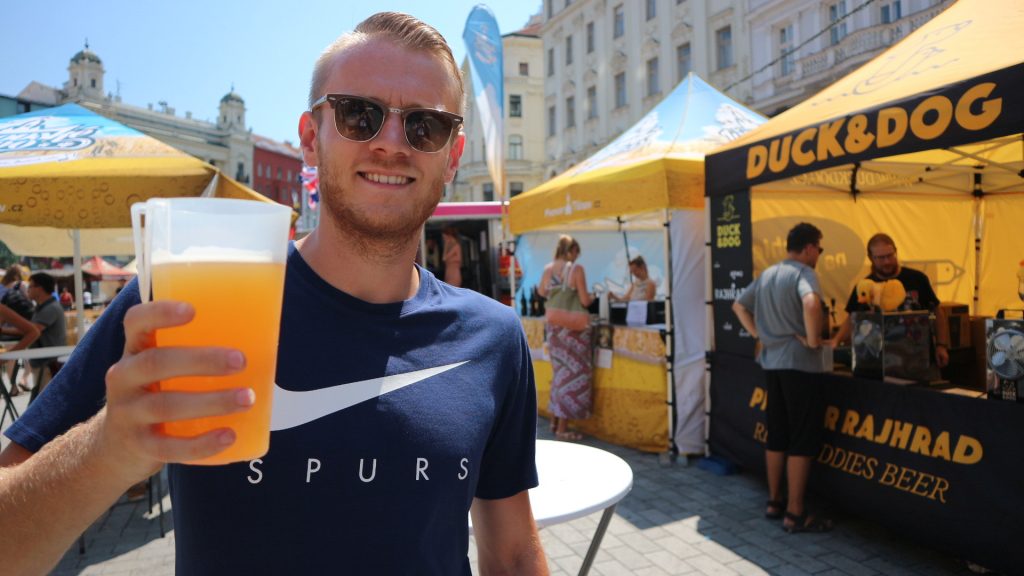 Brno Ossuary
We had a wander around the festival for a little while sampling a few beers that were on offer and then found that there was an Ossuary in Brno that we could visit. Find the Ossuary on Google Maps, here. I'd always wanted to visit the ones in Paris. We didn't think we would end up going to Paris so ruled it out. The one in Brno is a lot smaller but it meant we could still visit one to see more about it. Brno's Ossuary is the second largest in Europe and was only discovered back in 2001. Approximately 50,000 people are buried here. The Ossuary is located under St James' Church, which further adds to the spookiness.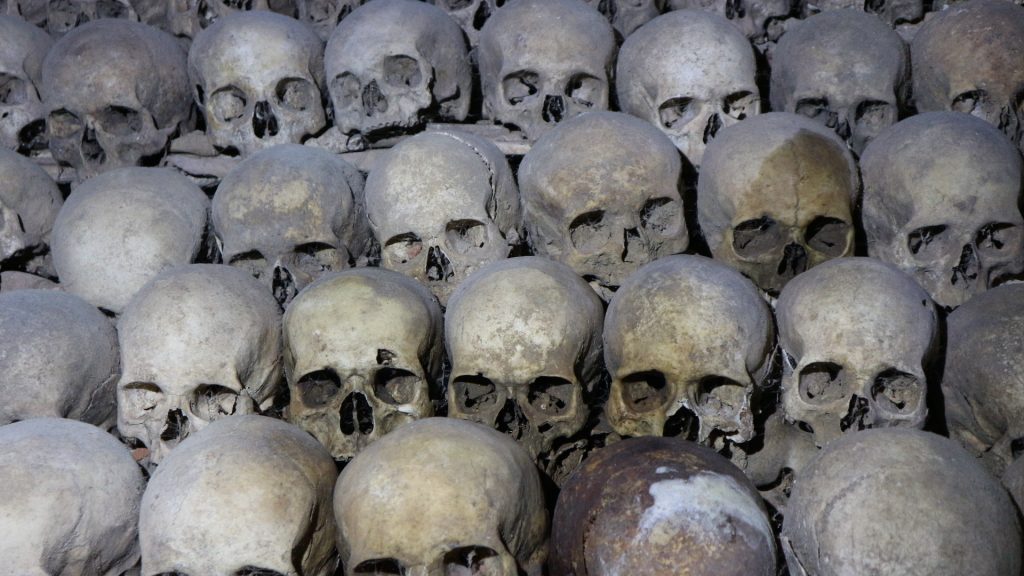 Tuesday – Sunday 9.30 – 18.00 Monday closed
Entrance: from: 70 Kč to: 140 Kč
Jakubské náměstí 65878 Brno
+420 515 919 793
We didn't prebook, we just headed for St James Church and bought tickets from there and went straight in. We explored for around 45 minutes.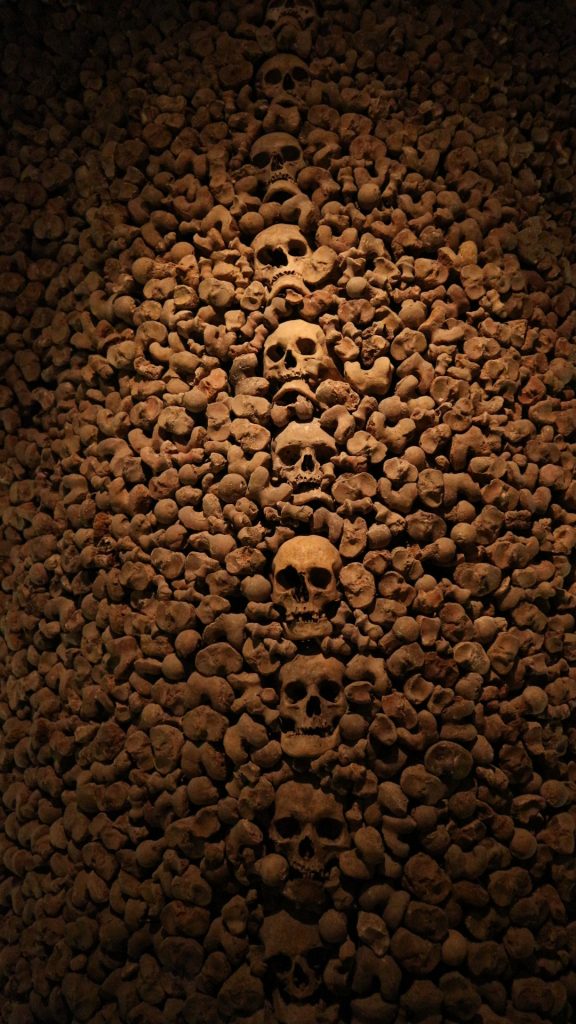 Špilberk Castle
We decided to head to Špilberk Castle which is located in the centre once we had finished at the Ossuary. The walk is quite long and tiring on a steep incline. It was around 32 degrees but the views when we reached the top were worth it. We didn't have much time to explore inside, but we still enjoyed exploring the grounds before we had to head back to the centre to get our Flixbus back to Bratislava.
Is Brno Worth Visiting?
We didn't have a lot of time in Brno, but the few hours we did have, we thoroughly enjoyed. We visited the Castle, Ossuary and the Beer Festival and crammed in as much as we could. The Ossuary was definitely a highlight as it's something Emma had looked in to doing for years so when we stumbled across it by chance, we couldn't not go. Michael thoroughly enjoyed the beer festival and definitely had one too many before the trip home.
Check Out Our Other Destinations