We had pre-planned this as part of our Croatia adventure, as well as Split and Dubrovnik. Michael had done some research and found Zadar. Zadar is a coastal city north of Split which is full of history. This was the final location where we stayed in Croatia.
Where to stay in Zadar
We were staying for two nights and 3 days and found that Airb&b was the best option again for this trip. It isa lovely apartment , very spacious and had everything that we needed for our stay. For the two nights, it cost us £130 which was reasonable as the location was perfect for us. View the apartment, here.
Best sites to see in Zadar
Most famous for its old town and Roman history, its architecture is a mixture of both old and new and it really is a beautiful place to wander around. We definitely got lost amongst it's stunning labyrinth of tight streets once or twice.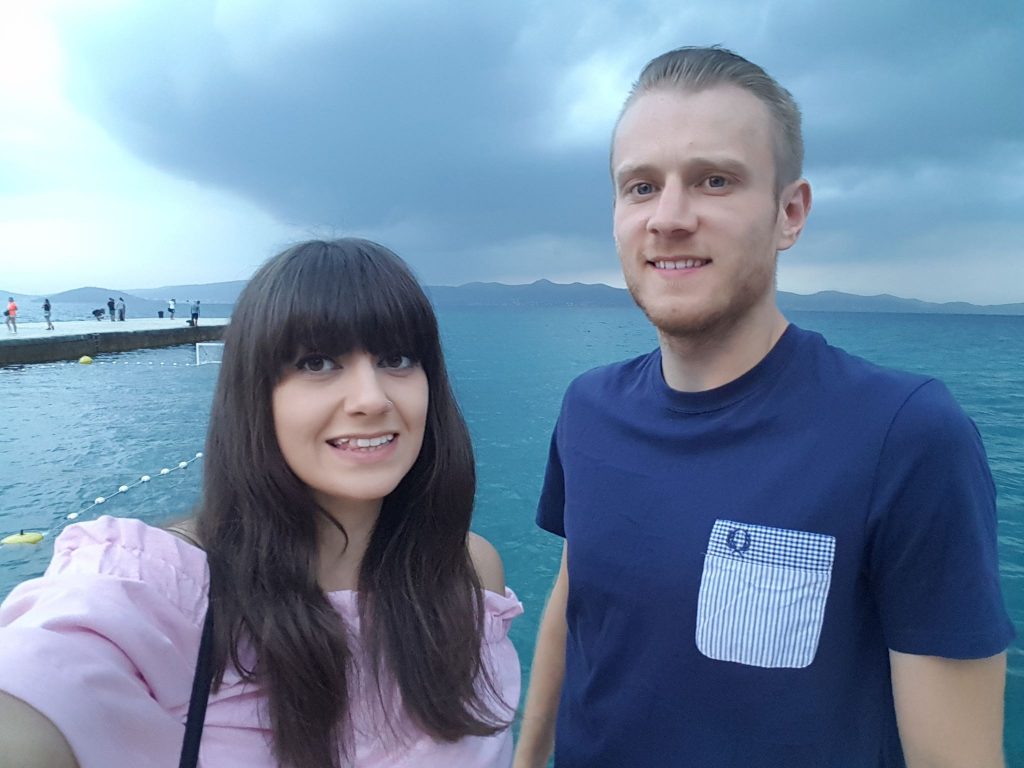 Zadar Sea Front/Harbour
One of our favourite places in Zadar was definitely on the sea front. The Greeting to the Sun and Sea Organ are located next to each other and are a former art installation. The Greeting to the Sun is a collection of glass plates in a large circle and underneath are solar elements which charge during the day and light up in the evening. The Sea Organ is a collection of pipes under the harbour front steps that play chords as the waves crash in and out. It is a truly wonderful thing to see and hear and makes you feel so relaxed sitting watching the waves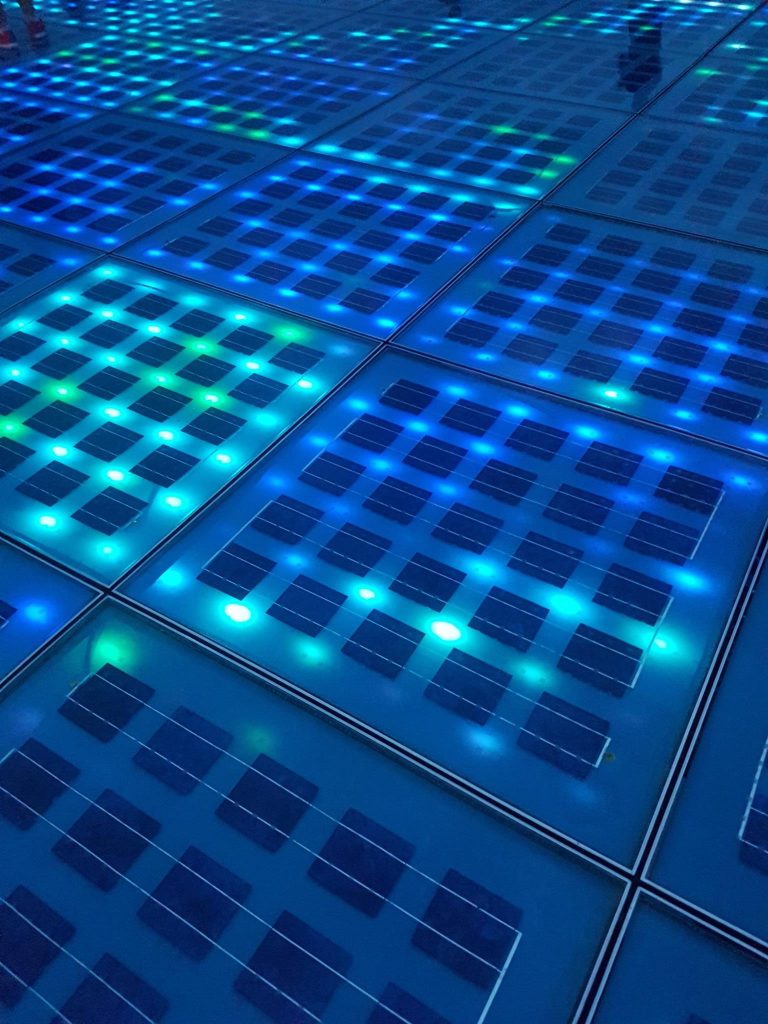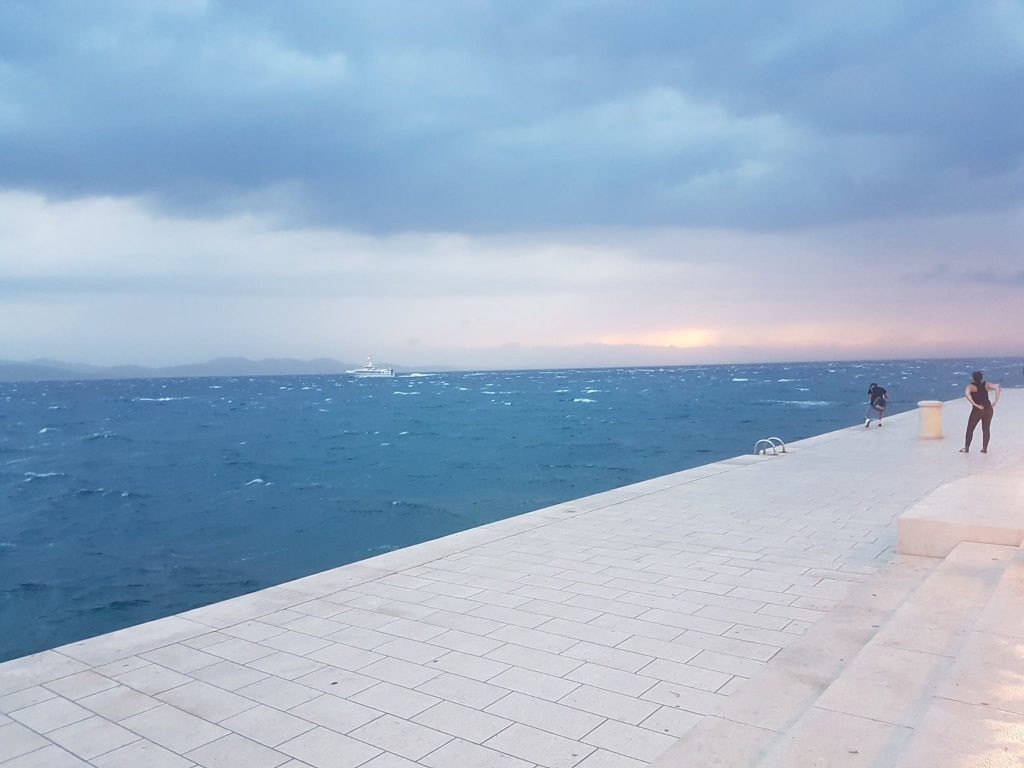 The harbour where these beautiful art installations are, is also a truly magical place to watch the sunset. The colours over the harbour are honestly beautiful and we would say it was one of the best sunsets we've seen on our travels. Apparently, Alfred Hitchcock claimed that 'Zadar has the most beautiful sunset in the world'. So we definitely recommend checking this out.
One thing we will point out though, we experienced one of the most powerful storms ever whilst in Zadar and whilst we were on this harbour front. We saw the black clouds rolling in but didn't think too much of it, we just thought it would pass. How wrong we were! The wind picked up to the point Emma's hair was up in the air, then the rain started. Now, when we say torrential rain, we mean it. We ran for cover under a tree. It was the closest thing to us and many other people had the same idea. Then the lightening started and it was striking very close to where we were!
We attempted to retreat to a nearby restaurant, Brazil. To our shock and dissapointment they would not entertain us despite having tables. We were like drowned rats after this. Thankfully, our faith in humanity was restored. A kind local to let us in to his apartment reception area and gave us an umbrella (what an absolute gentleman he was!) we would have definitely been in a worse position without him. It was around a 20 minute walk back to our apartment, soaking wet. But it was kind of worth it to see a big storm! Although it was a big dangerous, maybe take a waterproof coat with you (Even in summer!) just in case!
St Donatus Church
In the centre of the Old Town lies St Donatus Church. We didn't go in, however, even just outside its architecture is beautiful. It was built at the beginning of the 9th century and stands 27 metres high. It stopped being used as a working church in the late 18th century and today it is used as a concert venue.
Church of St Mary and Cathedral of St Anastasia
Both again are stunning pieces of architecture and are from the 13th Century.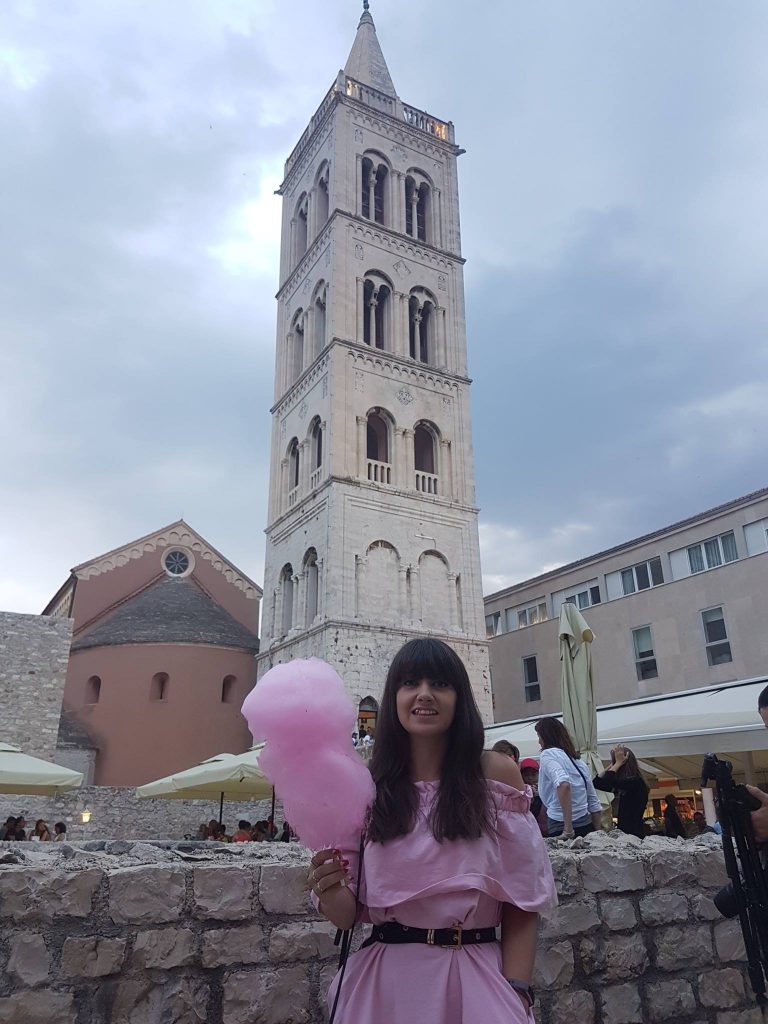 The belltower of the Cathedral of St Anastasia can be climbed to reveal views over Zadar. Showing out to sea and the people below. We didn't have time to climb up due to the queues, however, it did look like it would be lovely and we would definitely add this to our list to do if we go back.
Paski Most and Pag
Paski Most connects the island of Pag to mainland Croatia. We decided to drive from Zadar to the island of Pag, this took around 40 minutes and we took in many of the villages and countryside along the way. Paski Most is simply stunning, we recommend that you follow your sat nav to Ruine Fortica. This ancient ruin is free to enter and gives the best view of the bridge with the mountains as the backdrop. On the other side of the ruin you get a fantastic view of the mountain ranges and the Adriatic sea. It's worth the short detour and you'll stare in amazement at the views.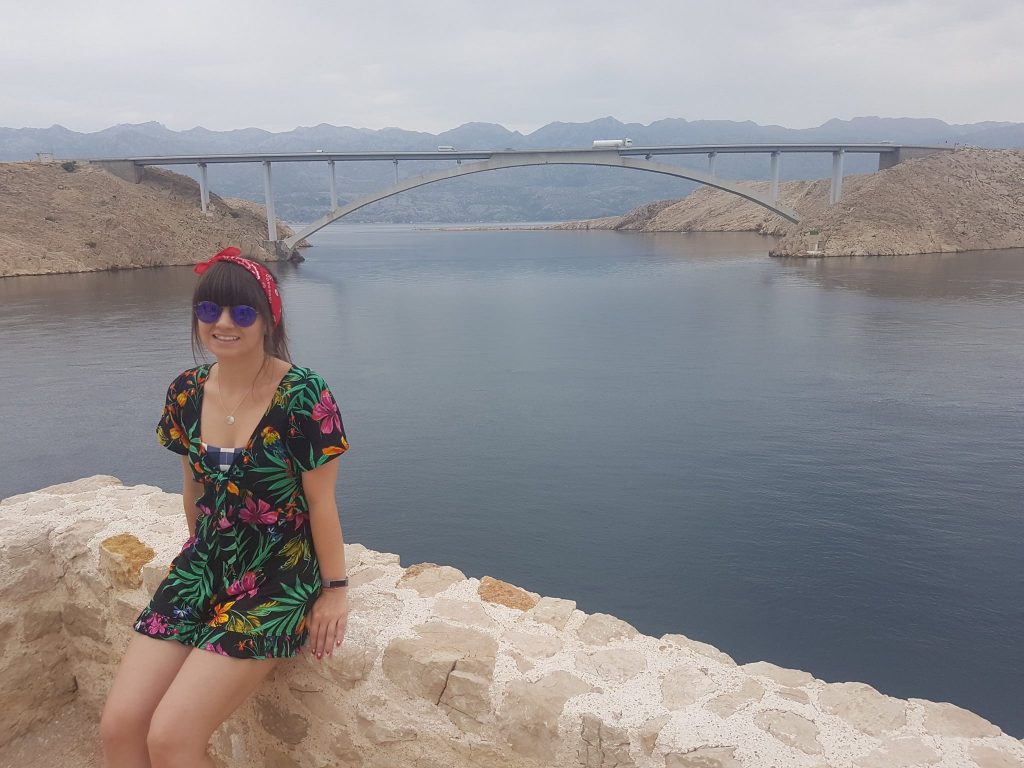 We drove into Pag and it was mainly countryside with stunning views of the mainland Croatian Mountains. We visited a few beaches here, however on the day we went it was quite overcast. With it being a short drive from Zadar we do recommend visiting for half a day.
Where to eat and drink in Zadar
The Garden Bar
This place is literally heaven on earth. When you think of relaxing days on your holidays, sipping a cocktail with stunning views then you're imagining The Garden Bar.
The Garden Bar is located close to the port, meaning you can enjoy your drinks whilst watching the million dollar yachts rolling in and out of the city. It's a very hip place, the beers are good value but the cocktails are very expensive. We ate here one day for lunch and the food was quite good. You can find the food and beer menu, here.
The sunsets from here are also amazing and as the sunsets the nightlife picks up in a relaxed atmosphere. The Garden Bar was by far the best bar we found in Zadar and is a must visit.
Deja Brewpub
Deja has a great selection of European and and Croatian beers, mostly IPA's. Zadar is more catered for wine drinkers so it was great to find a place for the craft beer drinkers. The prices are reasonable and the atmosphere is very relaxed.
Is Zadar worth visiting?
Overall, Zadar is a lovely place and we're glad we added this place in to our adventure around Croatia. It's a lot quieter than some of the places we visited and was really relaxing especially on the harbour front. The old town is stunning with Romanesque churches but it is bizarre to see them side by side with 1960's communist style buildings. We enjoyed Zadar and would recommend 2 days here.
Check Out Our Other Destinations