We decided to visit Hackfall Woods spontaneously on a Saturday as the weather was perfect for a good long walk. Hackfall is for some reason not on the tourist map and is a hidden gem featuring countless listed buildings and gardens. It is simply a stunning place.
Getting there
It took us around 1 hour 10 minutes to drive there from Sunderland and the drive itself isn't too bad. Hackfall Woods is quite easy to reach from most places in the North due to it's close proximity to the A1 motorway. We did stop off for a quick Costa break in Bedale on route but got there in really good time.
There is a car park located at Hackfall Woods but it was super busy when we arrived. We waited a few moments and luckily a family were leaving so we managed to get parked. There is an overflow car park not too far away aswell if it was busy when you arrived.
Once we had parked, we made our way down to the walk.
A Bit About Hackfall Woods
Hackfall, a site special scientific interest lies north-east of Grewelthorpe, a picturesque village in North Yorkshire. It is a Grade 1 listed historic garden, the highest status for sites to be protected in the UK. Hackfall was landscaped in the mid 1700's by John Aislabie and includes historic buildings such as Mowbray Point Ruin, Mowbray Castle, The Grotto and Fishers Hall.
We are always very surprised when we visit Hackfall Woods as we pretty much have it to ourselves. In our opinion it should be a bustling tourist site, but for some reason it's left untouched.
Hackfall Woods Routes
The most amazing thing about Hackfall Woods is that they have a box of maps at the entrance. It shows the 4 walks that you can do. We opted for the longest one – The Hackfall Explorer, which lasts around 2-3 hours and visits all the sites within the woods.
We first visited the waterfront to watch the flowing water of the River Ure. Its such a beautiful sandy area where you can sit for a little while and take in the views.
From there, we headed to Fisher's Hall. This structure is beautiful and the woodland has overgrown around it which makes it look magical. You have views of the River Ure below too.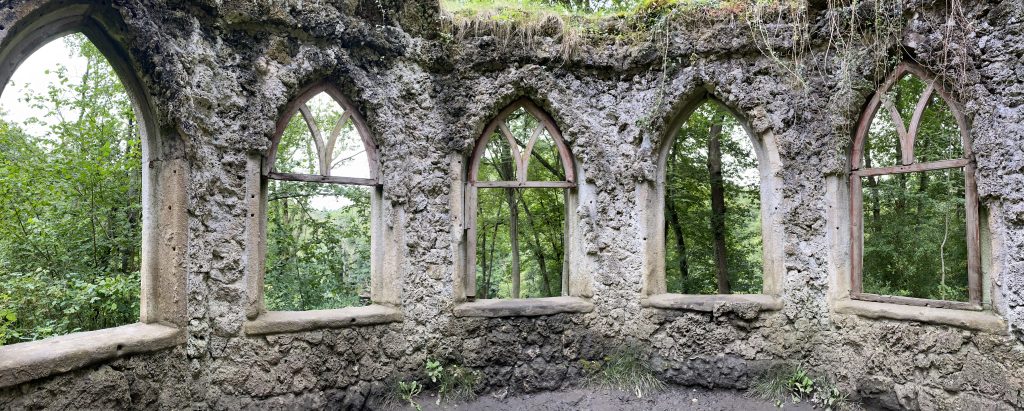 Next, we headed up to Mowbray Castle. The views from here are stunning and look over the top of the woods below. Not much is left of the original structure but it is still really lovely to see and well worth a visit.
Lunchtime
We headed to a little local pub called The Crown Inn. It was a lovely little country style pub in the local town of Grewelthorpe. We ordered some pints and some fanta and headed to a little cosy corner with sofas. Michael decided to have a chicken tikka sandwich and Emma got a tuna one. The sandwiches came out within 5 minutes and were delicious. The chips that came with them were amazing too! They were £8 per person but definitely worth it as the portion was huge. It is a great stop off point when visiting Hackfall.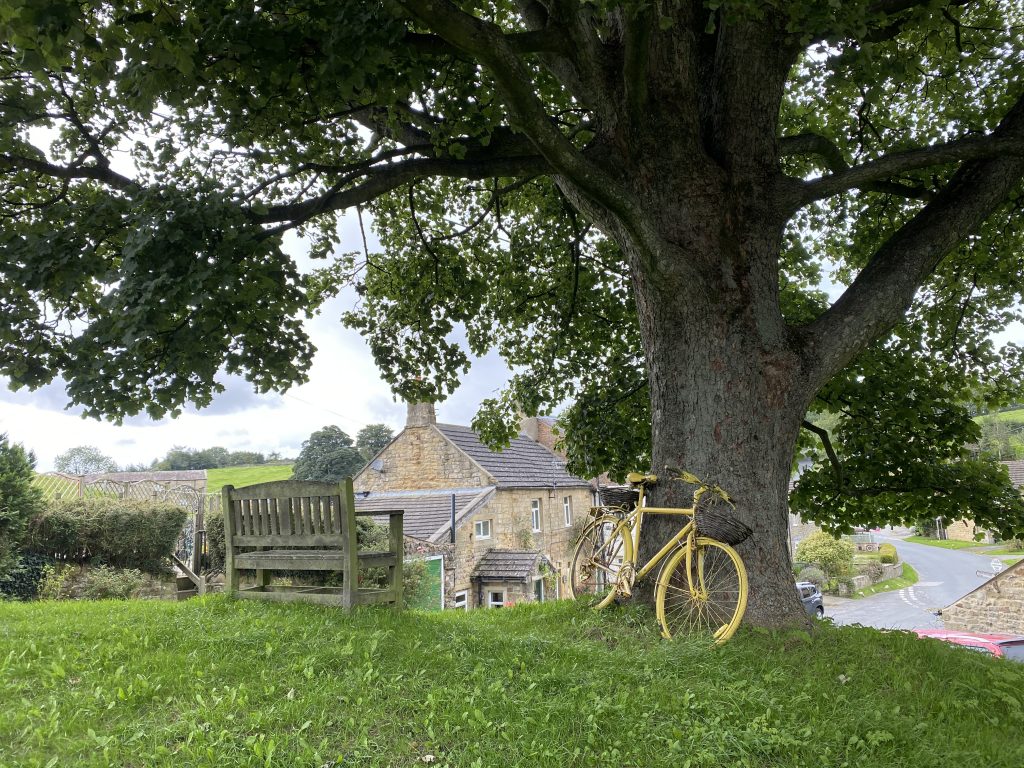 You can also stay over here, next time we visit Hackfall we will definitely use The Crown Hotel as our base.
Back To Exploring
Once we'd eaten, we headed back to the woods and made our way to Kent's Seat and the Alum Spring. Again, the views were beautiful.
Finally, we headed to Fountain Pond which was definitely the highlight of the walk. The fountain was originally formed in 1756 but stopped in the 1800's. It wasn't until 2007 when a restoration project was brought in that it was fixed. You can actually pump the water fountain yourself and once you hear the whistle, the water starts coming out. It would be great for kids and adults visiting here.
Is Hackfall Woods Worth Visiting?
Overall, Hackfall Woods is beautiful and we're so happy that we managed to get back there after not visiting for 5 years. Hackfall is a hidden gem which is well off the tourist path. It really is a beautiful walk and isn't too strenuous. If you are in the North of England then Hackfall is a must do.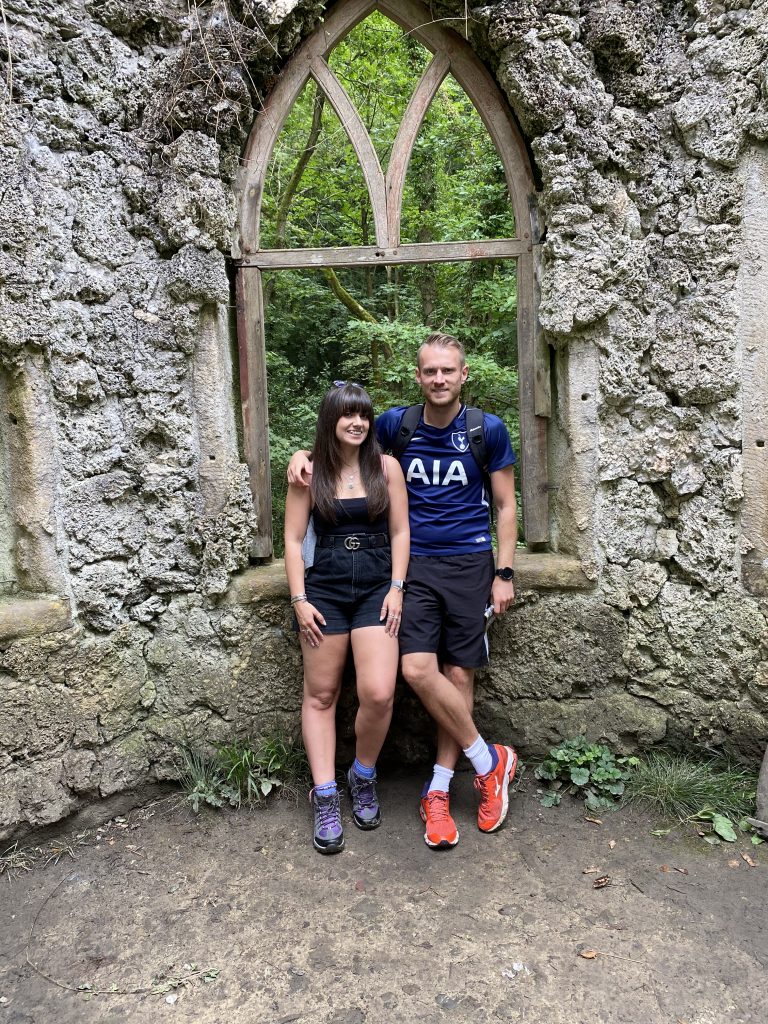 Check Out Our Other Trips