Now, visiting Bosnia wasn't actually on our itinerary when we planned our Croatian Adventure. However, once we had the car hire sorted, we were free to travel where we wanted to. Michael is a huge Coach Trip fan and he always remembers the episode where they go to Mostar. So, it was goodbye Croatia and Hello Bosnia for the day. We couldn't resist ticking another country off our list. The drive would only be two hours so we thought, why not? Mostar was stunning but it's safe to say we got quite a culture shock…
Driving from Split to Mostar
We had a look on good old Google Maps and noticed that Mostar was only around 170km's away from Split. Maps advised us that it would take around 2 hours. The roads in Croatia were easy to drive on but as soon as we crossed the borders the flat dual carriageways of Croatia were a thing of the past. Driving in Bosnia is definitely more of a challenge. The roads were all single lanes and they were not well maintained.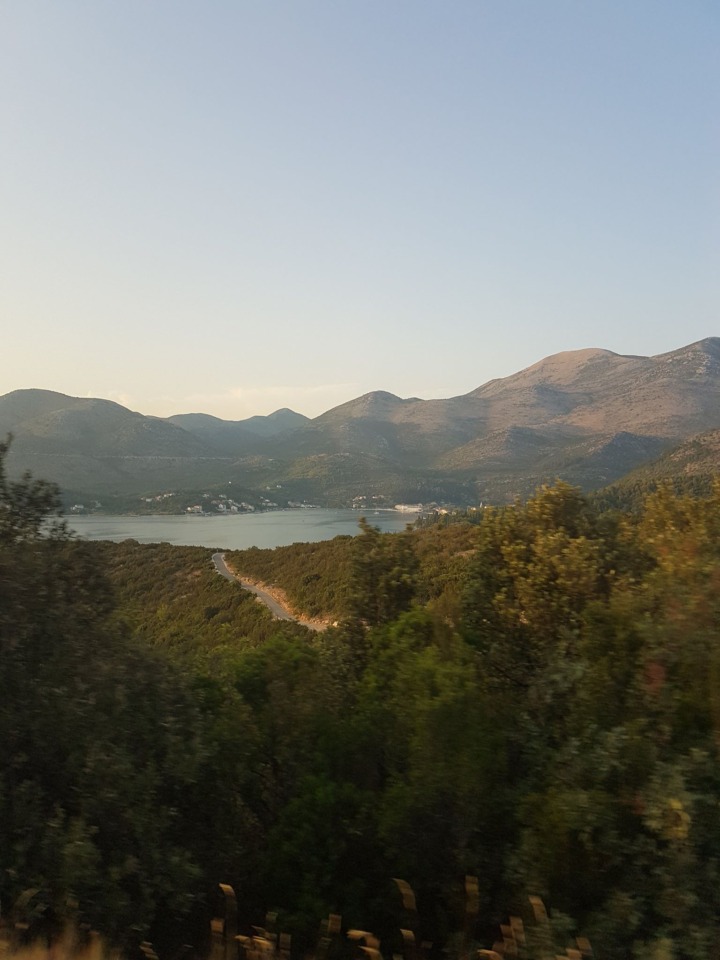 It's worth noting that the border crossing on the route from Split to Mostar is a popular one, meaning you could wait a while to get through. You also need a green card to drive a hire car in Bosnia,. If you want to make this journey in a hire car then make sure you have one. Read more about the Green Card, here.
Where is Mostar?
Mostar is located in southern Bosnia and Herzegovina on the Neretva River. It's famous for Stari Most, the famous old bridge below.
We didn't get a chance to stay in Mostar, however, we did manage to explore the city for around 4 hours and take in all of the sites. Mostar is steeped in history but the historic centre is quite small, meaning you can do it all in a day.
Firstly, we had to find a parking area. It wasn't very well sign posted for tourists so we did struggle and noticed that there was a lot of one way roads. After messing up a good few times and circling back on ourselves, we spotted a cheap parking area and started to explore. Be warned, not many people in Mostar speak English so it was quite difficult to communicate with the locals.
Things to do
Stari Most
Stari Most is Mostar's most famous site. It was originally built in the 16th century but it was sadly damaged during the Croat-Bosnian war. However, the bridge has been restored back to it's former glory having been rebuilt in 2004. The bridge is very photogenic and to get the best shot of the bridge we recommend heading to the waterfront by the bar named Karma.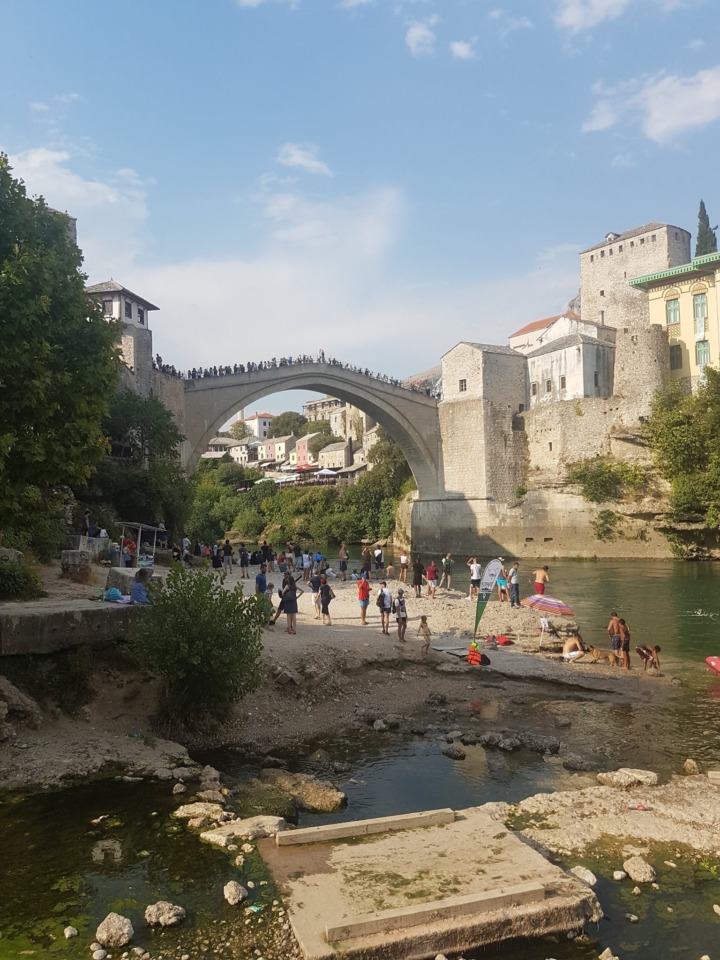 From this viewpoint we watched the hordes of people cross the bridge from one side to the other but a large crowd was gathering in the middle part of the bridge. We were unsure what was happening but then we noticed a man was standing on the edge of the bridge preparing to jump. Believe us when we say this is HIGH!
It seemed like an eternity for him to make a decision and when he fell it seemed like time stood still, he seemed to hang in mid air. He crashed into the water and the few seconds for him to emerge from the freezing cold river seemed like hours. He was ok and we learnt that bridge jumping is a hobby many of the locals take on, however we decided not to have a go on this occasion.
Walking across the bridge you'll find vendors selling magnets, postcards and other souvenirs. We kept tight hold of our belongings as we had been told that pickpockets operate on the bridge.
After we had eaten, we decided we would venture up to Stari Most and have a walk along the bridge. The streets leading up to the bridge were beautiful and filled with little stalls selling the usual souvenirs and trinkets. Emma purchased a magnet and a postcard (as always) and we walked over the bridge and back the way we came again.
Kriva Cuprija Restaurant, Mostar
Mostar's ancient city is full of old buildings and the Kriva Cuprija is no exception, having been built in the 1500s. Kriva Cuprija sits in the heart of Mostar's Old Town. We found it purely by chance, we didn't have data in Mostar so we couldn't check Google for the best places to eat. But, my word, it was a good find.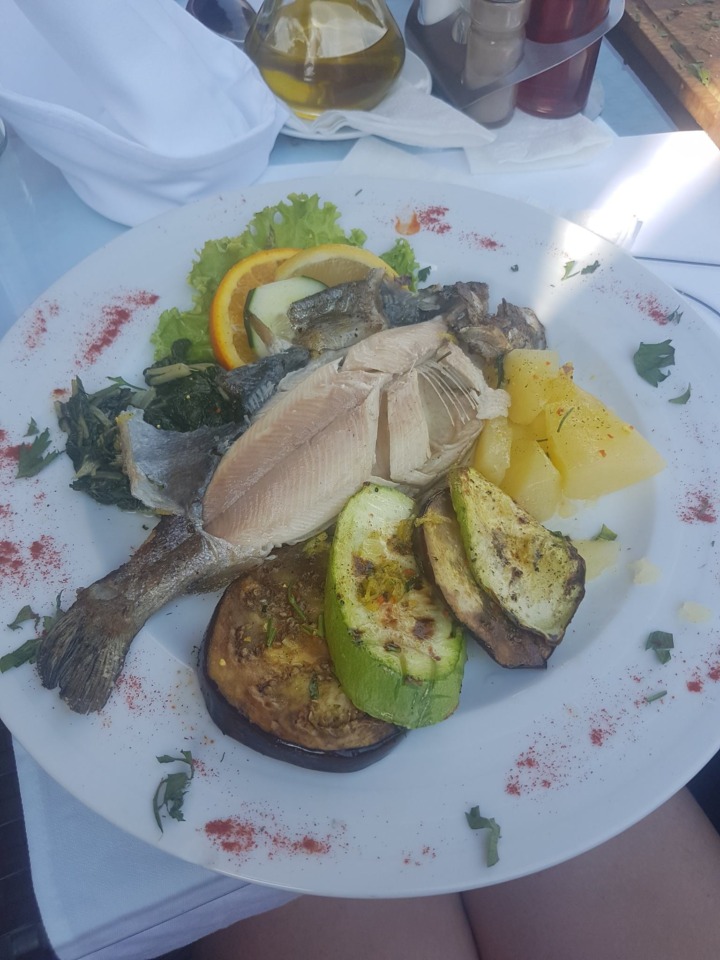 First of all, the staff. The staff went above and beyond to make our visit to Kriva Cuprija memorable. They went through the full menu and made sure that Emma's pescatarian needs were catered for. We both opted for fish which was incredibly fresh and delicious. The ambiance was fantastic. We sat at a table right by the river in view of Mostar's stunning old town, it was so quiet and we were lost in the soothing sound of the river whilst we dined.
If we ever visited Mostar again then we would make Kriva Cuprija our first pit stop. It's worth noting that Kriva Cuprija is also a hotel, we didn't see the rooms but the reception and dining area were superb.
Driving From Mostar to Dubrovnik
The drive from Mostar to Dubrovnik was the most memorable part of the whole trip. The scenery on the drive is unforgettable, taking in stunning forests, mountains and coastal views. It only takes around 2 hours to complete the journey but it's one you'll remember for your entire life. We didn't research the route, we just went along with the sat nav. We were surprised but also shocked and scared as the journey went on.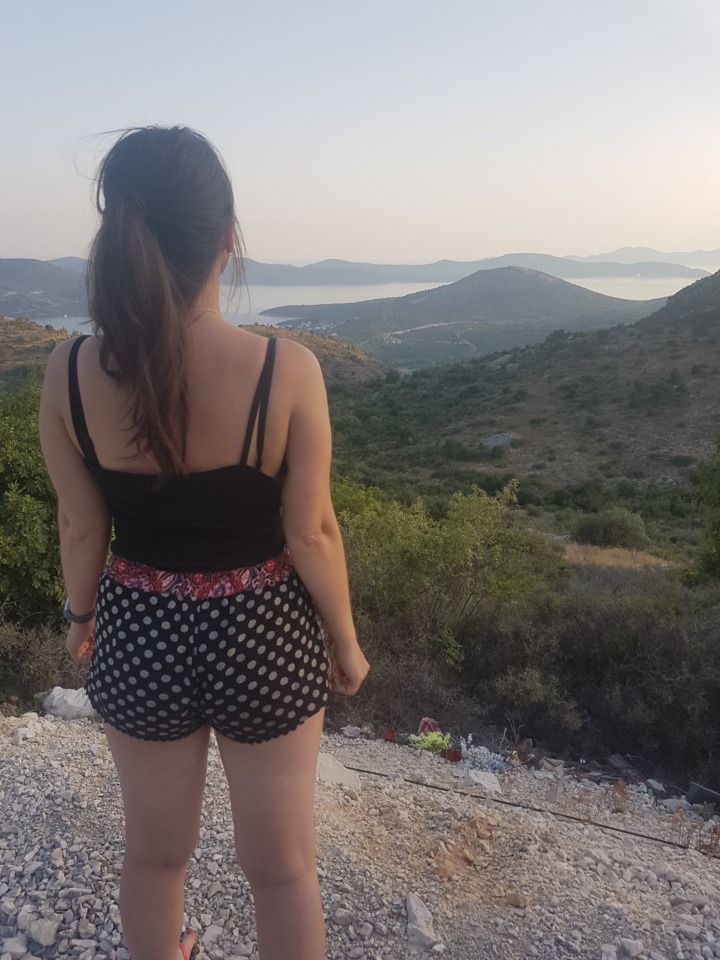 As you leave Mostar you pretty much instantly enter the Bosnian Countryside and then into the forests and mountains. Around here you go very high and the roads are super tight. There are no barriers to stop you going over the edge so driving can be a real nerve racking experience. One mistake and it's a disaster. The views however are simply out of this world and when you're driving these roads you feel like you're on top of the world.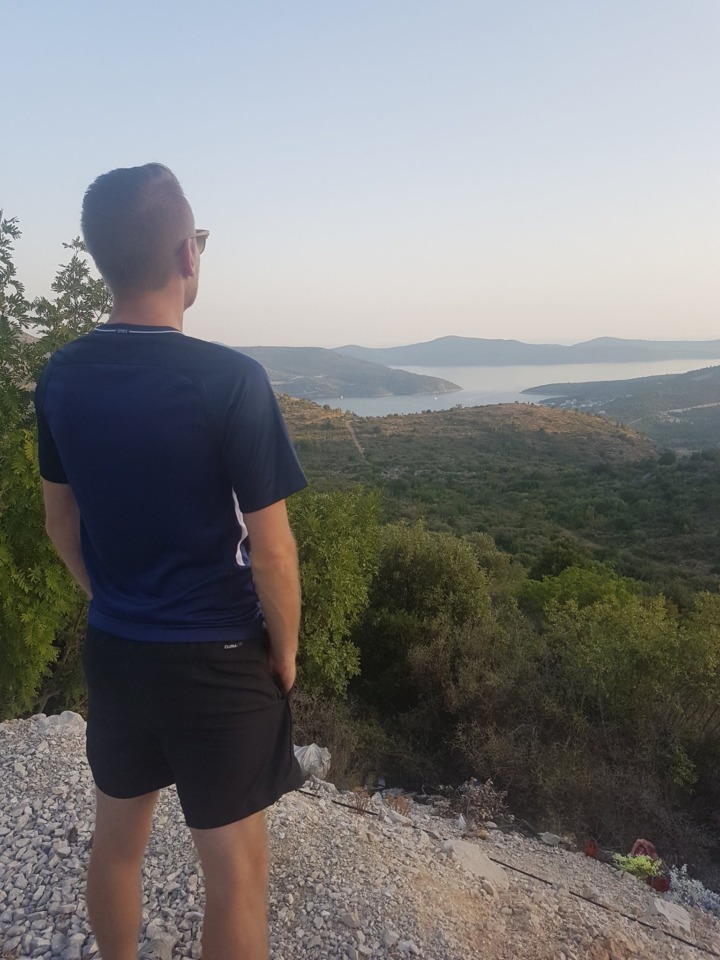 You pass through very small villages before descending down towards the Croatian border. Unlike the border from Split into Bosnia this one is very quiet and we were waved through without any checks.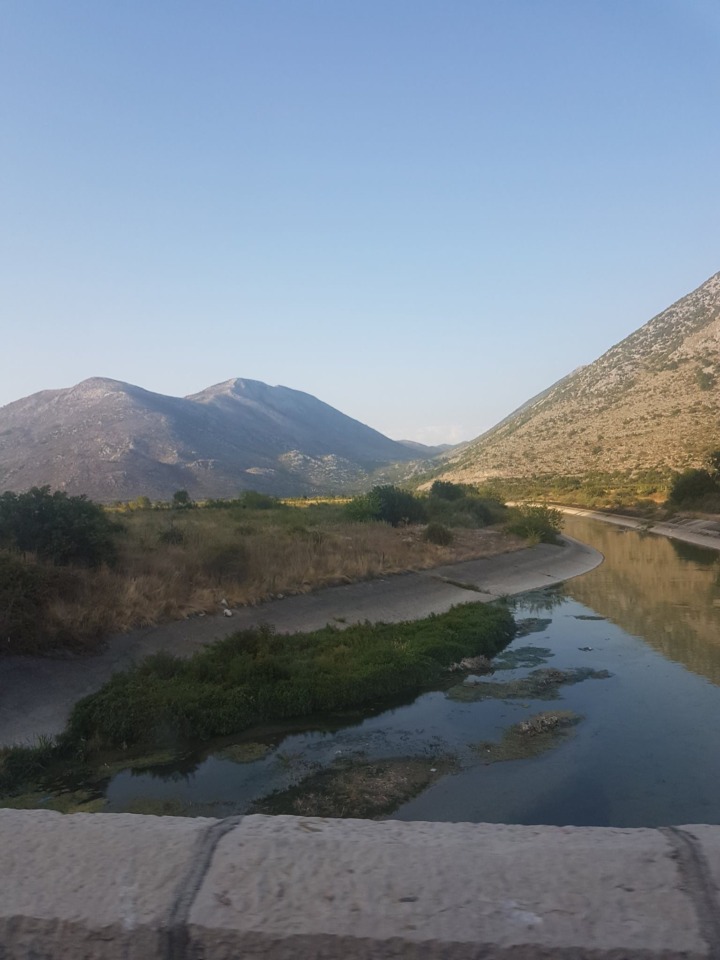 We were then in Croatia. The roads turned from dust to tarmac and we followed the stunning coastal roads into Dubrovnik. The sun was just setting as we reached this road which made it even more spectacular.
Is Mostar Worth Visiting?
We thoroughly loved our few hours wandering around Mostar. We found that it was safe for tourists. Our favourite part was definitely watching the people jump from the bridge in to the water below. If you're ever driving around Croatia, we definitely recommend a visit to Mostar. It's another great place to tick off your list and the drive from Mostar down to Dubrovnik is one of the best you'll ever drive!
Check Out Our Other Destinations