We purely went to Malta to tick off another country and the flights from Leeds Bradford were really cheap. A short weekend break was enough we had time for but we managed to see a lot of the island in this time. We expected a slow island, full of British OAPs, judgemental, we know. What we found was the complete opposite…
Where to stay in Malta?
As usual, we conducted a lot of research before settling on a place to call home. It was a toss up between three places, Valetta, Sliema or St Julians Bay. All of the places had their positives but we decided on Sliema.
Sliema seemed quieter than St Julians Bay but busier than Valetta on an evening, giving us the perfect mix. Once we had the area nailed down, the search for a hotel or apartment began. After reading reviews and searching locations we decided on the Mr. Todd hotel. We've got to say, it was absolutely perfect.
First of all the location, Mr. Todd is located just one street back from the main front. From here you have a huge range of bars and restaurants. Also from here you can pick up buses to take you to St Julians Bay and all around the island. You can also hop on a ferry which takes you across to the countries capital, Valetta. For location, it gets a 10/10.
Now, the rooms! When we visited Malta in 2019 the hotel was newly renovated. The rooms were stunning with modern decoration, they were also a huge size. The beds were comfortable and it had everything that we needed. Also, the staff were fantastic and they would do anything for you. See the below video for a messy room tour! We'd already been in the room for 2 days at this point so please excuse the mess!
We would not hesitate recommending the Mr. Todd hotel to anyone visiting Malta. It's perfect!
Best Bars in Sliema
Step Down Bar
This bar was a hidden gem and was the place where we watched one of the greatest moments in English sporting history. Step down bar is not your trendy type gastropub, if you want this, then go elsewhere. What it does give you is a no frills, good old fashioned pub.
We visited on one Sunday afternoon, on this day was England v New Zealand in the Cricket World 20/20 final. The action was gripping and England ended up winning! The bar owner, Steve, through a huge party to celebrate the victory.
Drinks in step down bar are super cheap and the service is fantastic. We continued to visit multiple times during our trip. It can be hard to find we have marked it out on the map, here.
Hole In The Wall
If you would like a nice drink, in a pleasant, well priced bar then the hole in the wall is the place to be. We first visited hole in the wall to escape the sweltering Maltese sun. An hour or four passed as we chatted to the bar staff and enjoyed one too many drinks. We made a point of visiting hole in the wall on every day of our trip, on some evenings they have live music playing which was fantastic.
The selection of beers here was great with a range of IPA's. For us, this is another must visit bar in Sliema.
The Black Sheep
Located on Sliema's waterfront, The Black Sheep is a modern bar serving both food and drink. We didn't test out the food in The Black Sheep but it did look fantastic. Compared to other bars in the area the cocktails were quite pricey but were superbly made. We visited on happy hour where the cocktails were 2 for 1, this gave great value. The Black Sheep is also a fantastic place to take in live sport on the TV, with many high quality, flat screen TVs dotted around the bar.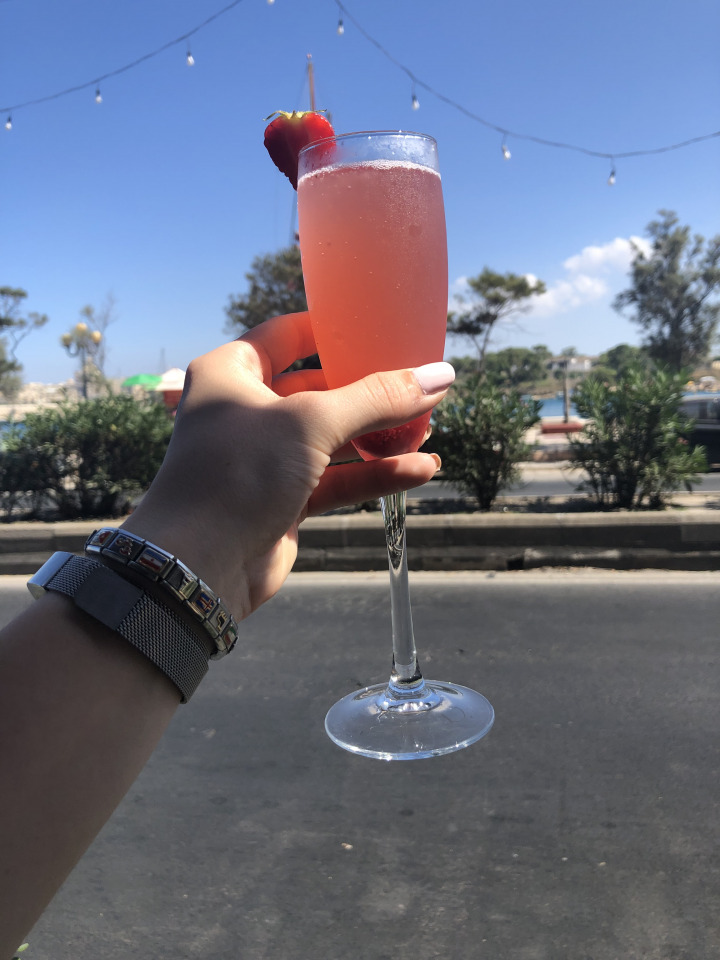 Best Restaurants in Malta
Wigi's Kitchen
Now, when we're on holiday we always have at least one meal where we go to somewhere really fancy. After an extensive research we decided on Wigi's. Wigi's is extremely cosy so make sure you book well in advance, if you turn up on the night there's a good chance that you'll get turned away. The restaurant overlooks St Julian's Bay, giving you an excellent view whilst you dine.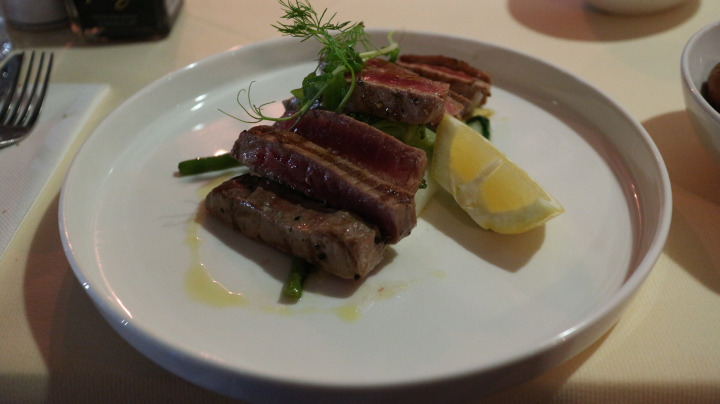 We skipped starters and went straight for mains. Michael got a steak which is one of the best he has ever had whilst Emma opted for a Tuna steak. Both meals were incredible and the attentiveness and service shown by staff was first class. If you're looking for a high end meal in Malta, then Wigi's is the one you should book.
View the menu for Wigi's Kitchen, here.
Valetta
We love taking in history and culture whilst on our travels. Valetta seemed to tick all of the boxes for us, it had history and architecture in abundance. We took the ferry from Sliema which takes around 20 minutes. Once departing the ferry we decided to explore. We didn't have a plan we simply got lost in the winding streets of Valetta. The capital of Malta is quite small so it is easy to see it all in the day.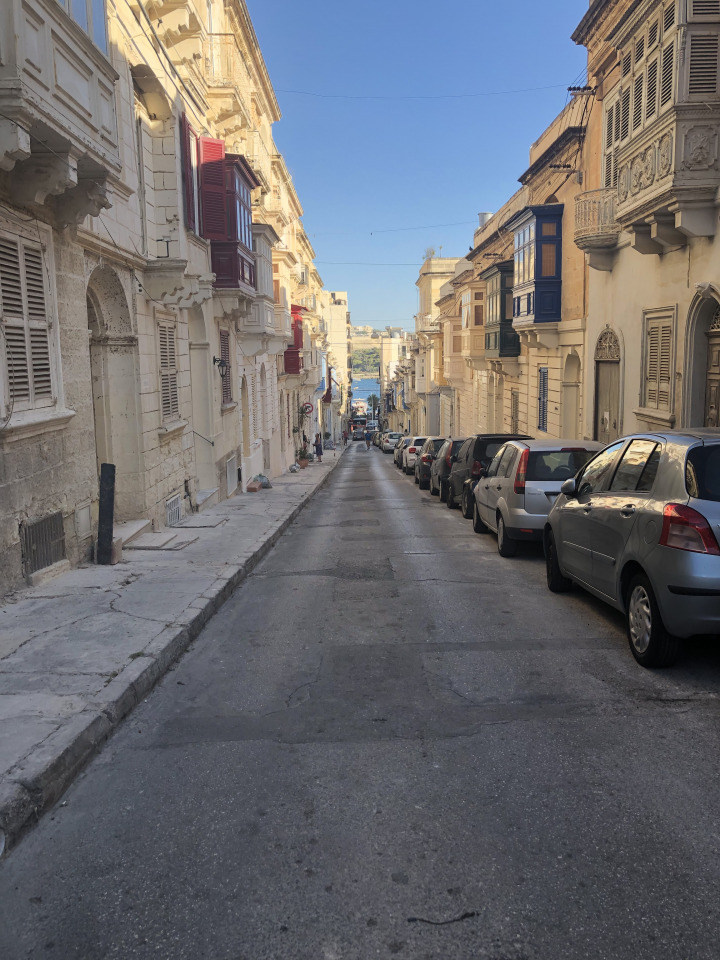 The Saluting Battery
This was our first port of call, it was at the other end of Valetta but it was the first place that we stopped. The walk through the park offers fantastic views and when we got to part overlooking the Saluting Battery the naval team were performing a show with the cannons. If you can time this then it's definitely worth seeing.
The Pub
The Pub is famous as it was the location where the English actor, Oliver Reed died suddenly. Michael's dad was a huge Oliver Reed fan so we visited this place for him. We've got to say that it was a bit grubby and has seen better days.
The Gunpost Bar
Now this was a hidden gem. Tucked on the corner of Valetta, The Gunpost Bar overlooks Sliema and has a stunning view out to sea. The drinks here are super cheap and the views are amazing. The service isn't the best but for us, it was one of the best places in Valetta.
Tottenham Bar
Okay, this is for Spurs fans only. To our surprise, as we were wandering the streets of Valetta we stumbled across Tottenham bunting and street signs. This led us a goose chase down a back street which took us to a bar owned by the Malta Spurs Fan Club. It was a brilliant bar full of Spurs memorabila, it's a real home away from home for Spurs fans.
Mdina
Mdina is also known as the Silent City and older than Valletta, dating back 4,000 years. Mdina takes its silent status seriously to this day. Very few cars are allowed to enter the city walls and the businesses there have strict noise regulations. There are even You even signs urging silence all over the city.
Mdina is definitely worth a visit for a few hours. Wandering the streets and taking in all of the stunning Maltese architecture (our favourite parts were definitely the gothic style doors on all of the buildings) is a very calming experience in Mdina. We highly recommend getting lost here.
Gozo Boat Day Trip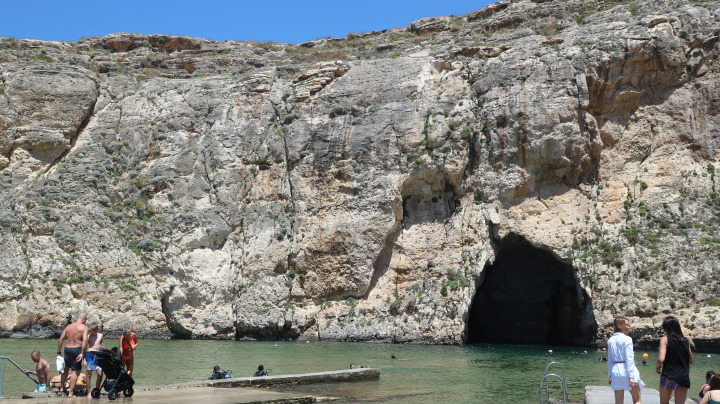 We had heard so much about Gozo that we wanted to visit it for ourselves. Many of the vendors on the waterfront sell tours and we opted for the day trip. We boarded the boat at 9am and it took around an hour to reach the island of Gozo. From here we would be taken on a whistle stop tour of the island before seeing and swimming in the famous blue lagoon.
The journey there was bumpy with the sea very choppy. A lot of the tourists on the boats suffered from sea sickness, including Michael. Once we were on dry land he felt a bit better. The boat then split into 3 boat loads. We were allocated to Edwards bus and we were given the front seats. This didn't bother us as that meant we were in charge of Cookie, Edward's dog (how cute!)
Edward was a top quality tour guide with an unbelievable knowledge of Malta and Gozo. He was a big Atletico Madrid fan so Michael and Edward got on like a house on fire. We've done a lot of tours and trips over the years travelling and Edward is one of the best guides we have had. If you ever visit Gozo, you need to request Edward if you can. He will make your trip.
Check out Gozo Tours here: https://www.facebook.com/gogozoquad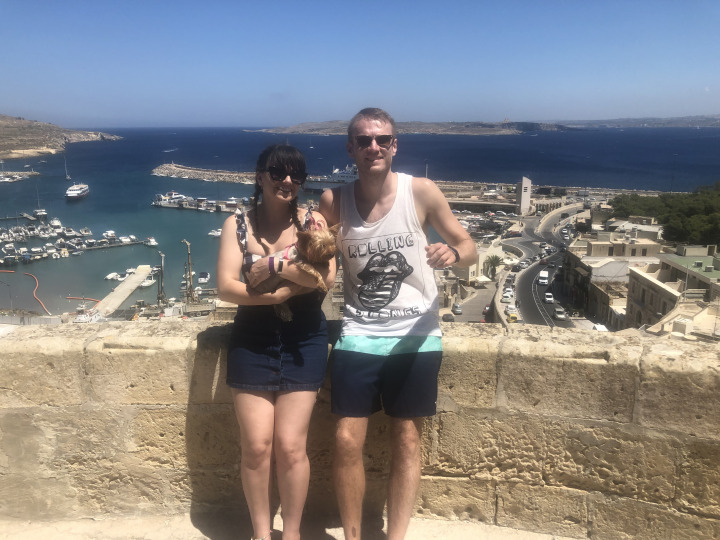 After a tour of the island we stopped in Victoria where we had a bite to eat before then heading to the Blue Lagoon.
Blue Lagoon
Now, this is one place where we did feel quite let down now by.
Don't get us wrong, it was beautiful to look at when we arrived, however, there were so many negatives.
Far too touristy. There were boats upon boats of people that all arrived at the same time. There was only one path too which meant the walking space was extremely crammed.
No safe place to keep your things. Yes, you can leave your things on the boat at your own risk. But, if you did want to take things down to the beach, it's basically like a free for all and wherever you can find a tiny bit of space on the rocks or tiny bit of sand, you just have to make do. Emma's always really nervous about leaving things due to pickpockets etc. With it being so busy it's definitely something to be wary of.
JELLYFISH! Yes, you heard that right, so many jellyfish were there when we visited. Now some people might not mind them, however, that was the end of our few moments in the sea when Michael spotted a group of them really close to us. After our mishap in Croatia with the sea urchin (https://tripadviseher.com/split/), we didn't want to take any chances and got straight out.
It was still a lovely place with lovely views, but 100% not worth the hype and we would not revisit.
Overall
Would we go back to Malta? 100%
We were blown away with how beautiful Malta was and it blew our expectations out of the water. We can fully understand why so many people visit. If you're ever wanting somewhere small but beautiful to visit in Europe but somewhere where you also feel at home, choose Malta.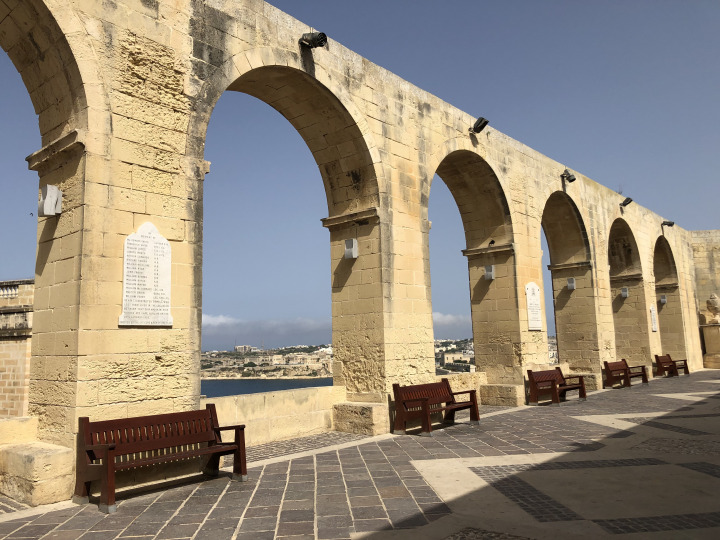 Check Out Our Other Destinations