Hvar, one of the islands just off Split looks like paradise. We had to see for ourselves! Is Hvar worth visiting?
We stumbled across Hvar by chance once we arrived in Split. After a google on arrival to see what we could see and do and everywhere mentioned a trip to Hvar. We looked in to this and worked out we could get a ferry from Stari Grad to Hvar and it would take around 1 hour 30 minutes to get there.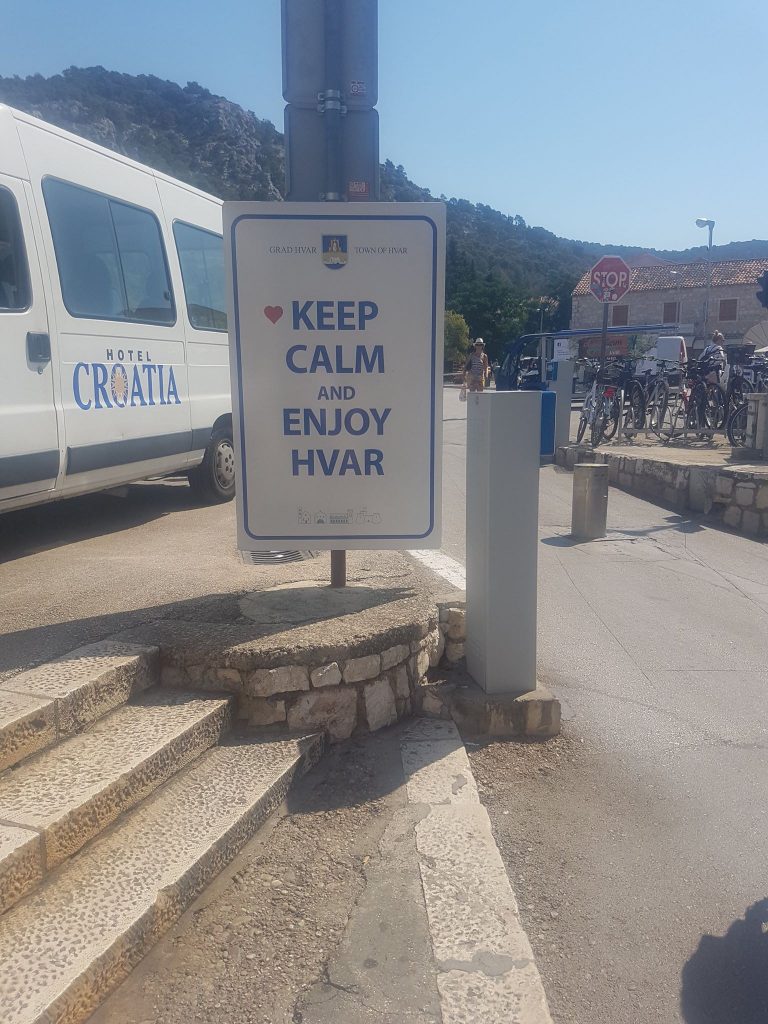 It was a little stressful trying to get to the ferry in time to catch it and also get the tickets aswell, but we did eventually make it and were on our way. Tickets cost between 45-100kn (£5-£10) depending on which company you go through and how often the ferry operates that day.
When we arrived in to Hvar, there were so many ships and the water was crystal clear. It seemed like a quiet and laid back island which suited us down to the ground.
We had a good few hours to explore Hvar before the ferry that would take us back to Split.
Fortica Fortress
From the ferry, in the distance we spotted the Fortress and knew instantly that we wanted to head up there to get the view of the whole island. It's the classic shot every time you google Hvar so we definitely wanted to see this for ourselves. The climb up there wasn't too bad. With the tempratures in the high 20's we made sure that we carried plenty of water with us for the hike up there.
It costs around 40kn (£5) to get to the viewpoint but it is totally worth it. It is stunning and give you full panoramic views of the whole of Hvar and neighbouring islands, it's paradise.
The Port and Hvar Town
The rest of the time, we wandered around the streets taking in all of the old architecture and views. It truly is a wonderful place and was definitely worth the trip out. We would have liked a night or two in Hvar to really explore the island more as it is quite the size. It's worth noting that all of the bars and restaurants on the island seemed independent, giving you a great feel of Hvar's culture and tastes. The ice cream parlours on the island were AMAZING, it was definitely needed due to the soaring tempratures.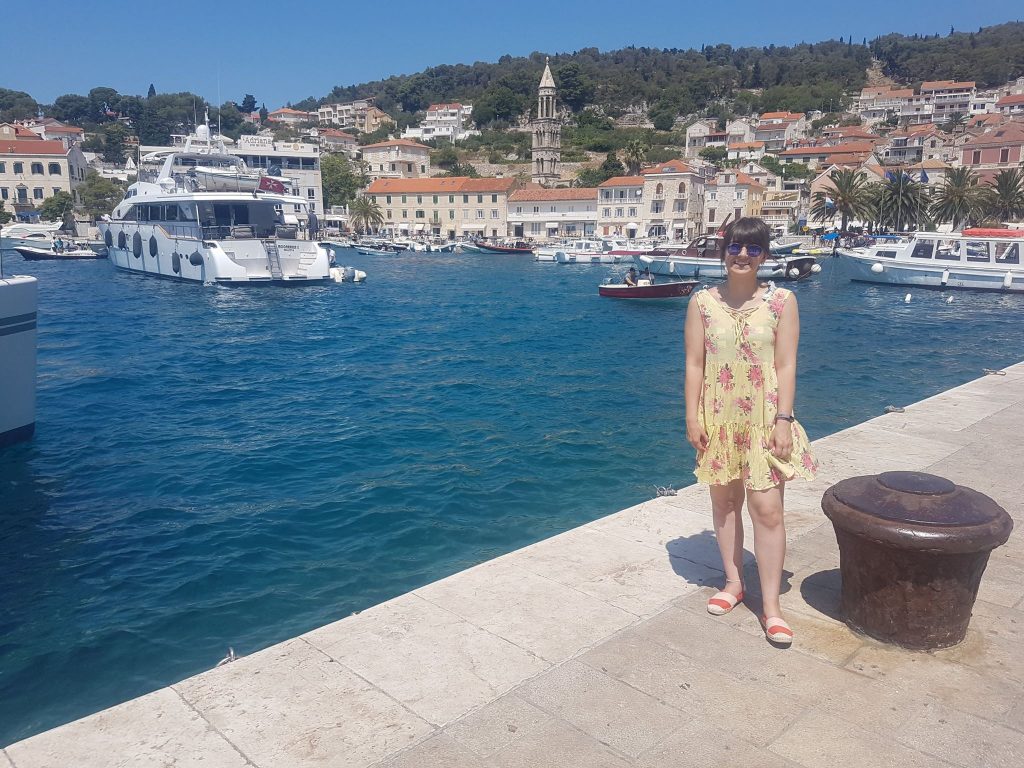 One rule in Hvar is that you must be clothed at all times, meaning that you can't walk around in a bikini or topless if a male. You must always wear a t-shirt. We did see this rule enforced when we were visiting and the fines can be up to €200.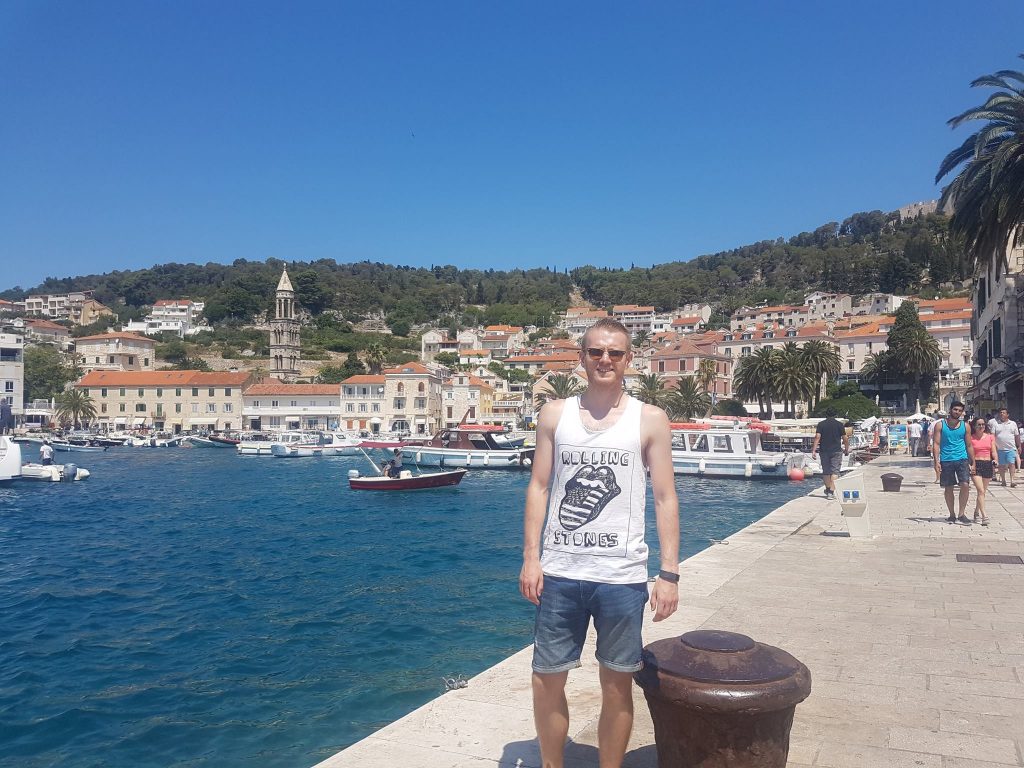 Lungo Mare
After spending the morning and early afternoon exploring the town around the port we decided on lunch. As we were only here for the day we wanted to eat in the best rated restaurant. A quick search on Trip Advisor revealed that the number 1 rated restaurant was Lungo Mare. It was a short ten minute walk from the port but it is well worth the detour.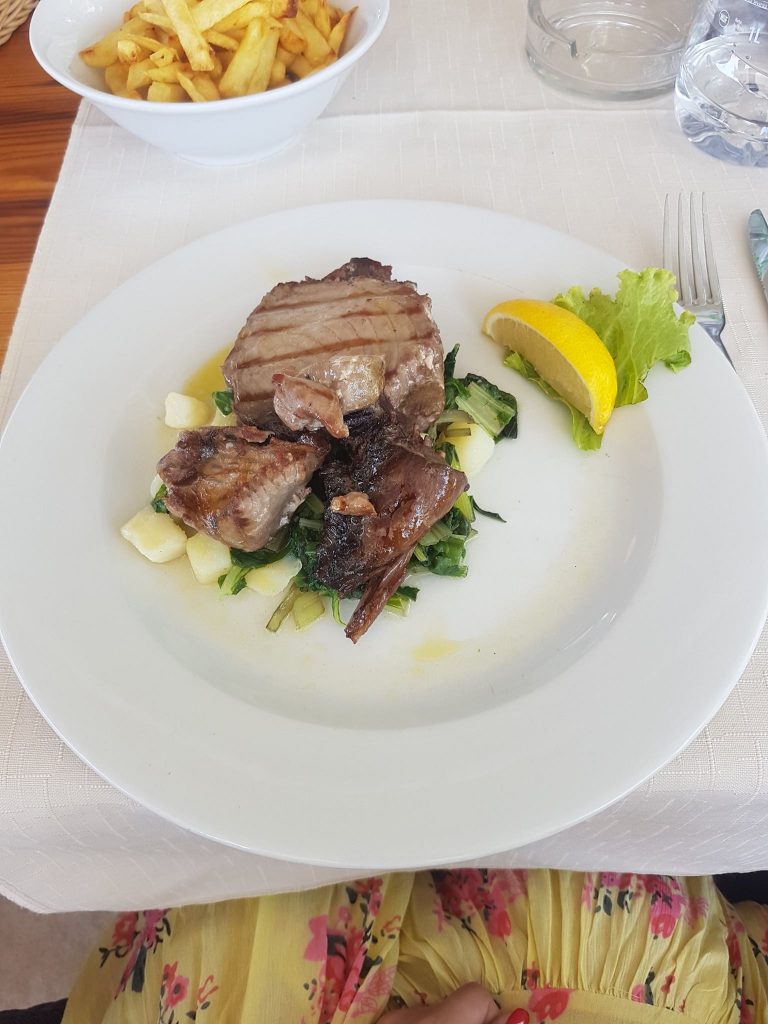 Almost everything in this restaurant is sourced locally. Having had Tuna Steak in Split we wanted to see how Lungo Mare's offering compared, to our surprise it beat it! This was one of our most favourite meals on the trip and if we were to visit Hvar again then we would definitely make a bee-line for Lungo Mare. The value for money and service is also fantastic.
Would we recommend Hvar?
Yes, its definitely worth the trip out from Split, however, we would only spend a few hours there and head back. It was perfect to explore a little and see the main sites. If we visited Split again then we would like to tour the islands, hiring a car out would have been ideal to see what else Hvar had to offer.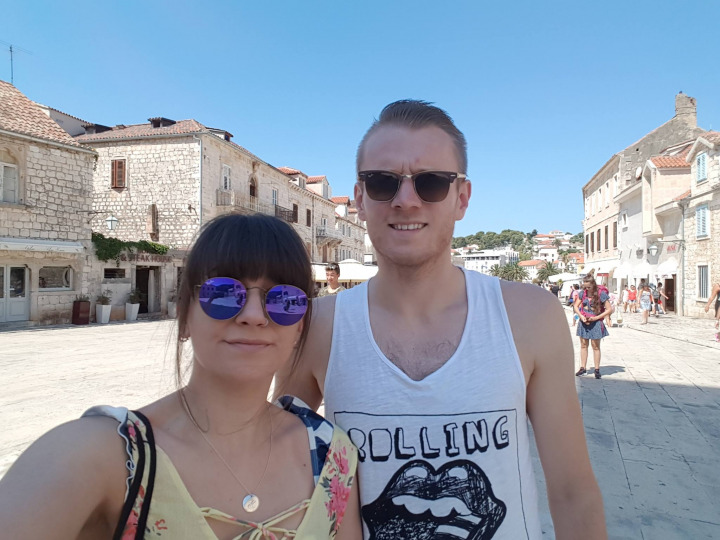 Check Out Our Other Destinations