Airport and hand luggage tips – We often only take hand luggage on our trips, unless we're travelling long haul. We've even done a 17 day trip around Europe with only hand luggage! Read more to find out our best Airport and hand luggage tips that will guarantee to help you save money on your travels.
Check The Weather
One of the first things we do when packing only hand luggage for our trip away is to check the weather at our destination. Although the weather can be unpredictable, having a look in advance can help you prepare exactly what you need before you travel.
Clothes
Make sure you take a lot of interchangeable outfits such as jeans which can be worn with multiple tops. We usually pack two pairs of jeans for city breaks in cooler weather and maybe a pair of shorts each. For Emma, she'll also pack a few dresses as they are quite small and lightweight too.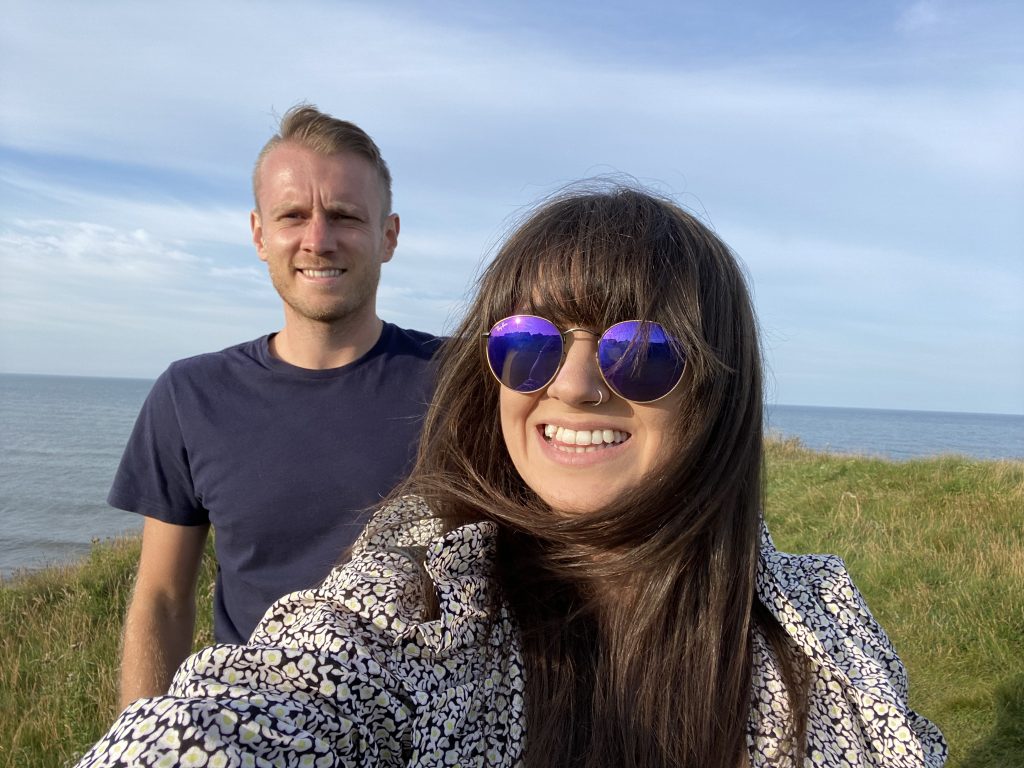 We both also make sure we have enough tops for both day and night to make sure we still have a good few options. If the weather is going to be cooler or have a chance of rain, make sure you pack a sensible coat. If you're in a hot place, a windbreaker would be ideal in case of rain.
Shoes
As from Emma's other post, shoes can be a pain to narrow down. However, if you pick a decent pair of trainers and a smarter pair of shoes for a night, you should be good to go! You should also use your shoes to pack your socks, leave no space wasted! Simply roll up your socks and place them inside of your shoes. Saving space that would otherwise go to waste.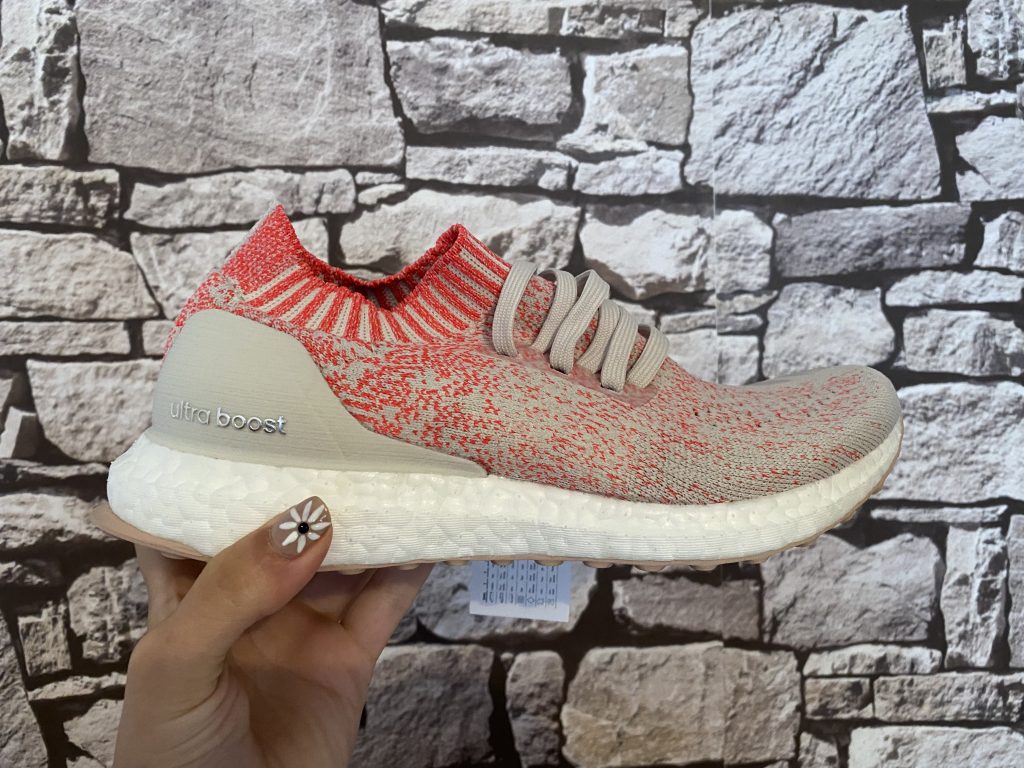 Liquids
Now, when travelling with hand luggage only, you are limited to a small clear bag with liquids – up to 100ml. This limits the size and quantity that you are able to take on board, here's how we narrow it down.
Buy a reusable clear zip back for your hand luggage toiletries! Superdrug and Primark are some examples where you can pick up one super cheap. Or, if you wanted to invest, I would highly recommend Azurina! They have some beautiful monogrammed clear perspex makeup bags that would be perfect! They're slightly on the pricier side, however, if you travel a lot, it's an amazing investment! https://theazurinastore.com/collections/travel
– Invest in a solid shampoo and conditioner. We got ours from the shop Lush and they have lasted us on multiple holidays now!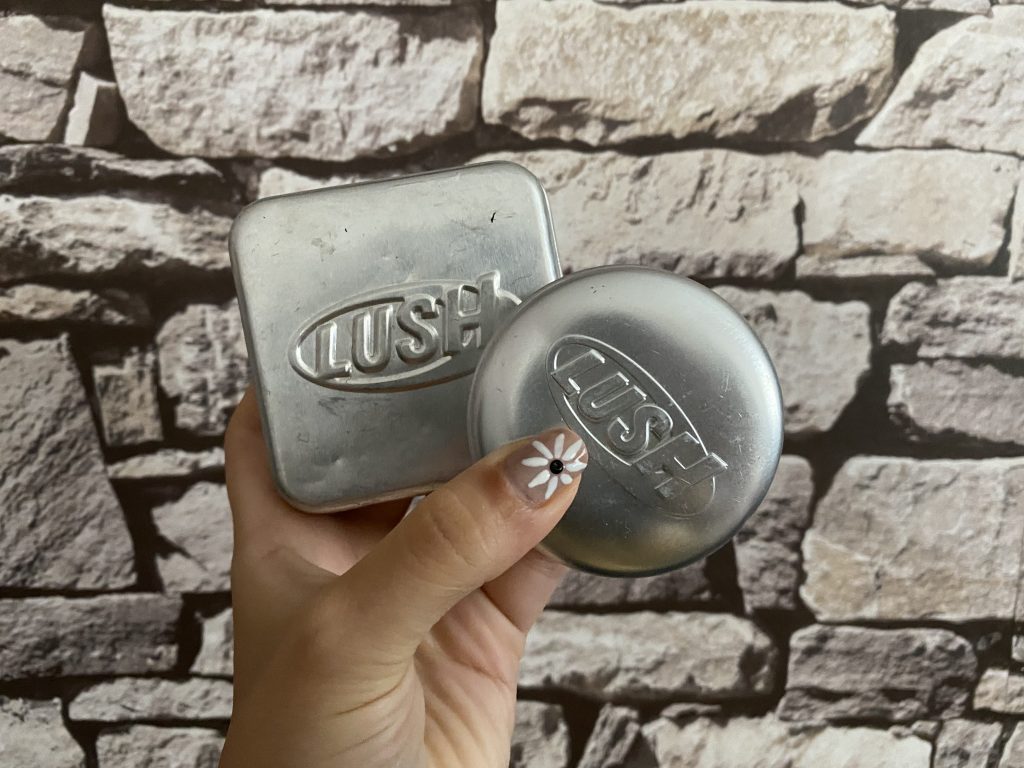 – Decant some of your favourite moisturiser in to a smaller container so that it fits more comfortably in your clear bag. We usually pick these up from B&M Bargains or Poundland in the travel section.
– Limit what makeup you take away with you. Emma usually sticks with a tinted moisturiser, face powder, concealer mascara, eyeliner and a bit of bronzer. Investing in a mini mascara will also save space in your bag. Emma loves Two Faced mini mascaras to take away with us!
– Take a cleansing balm or makeup wipes instead of your usual micellar water. As long as the cleansing balm is listed in grams, it should be fine. I've travelled with mine a few times and never had any issues with it not being in my liquids bag.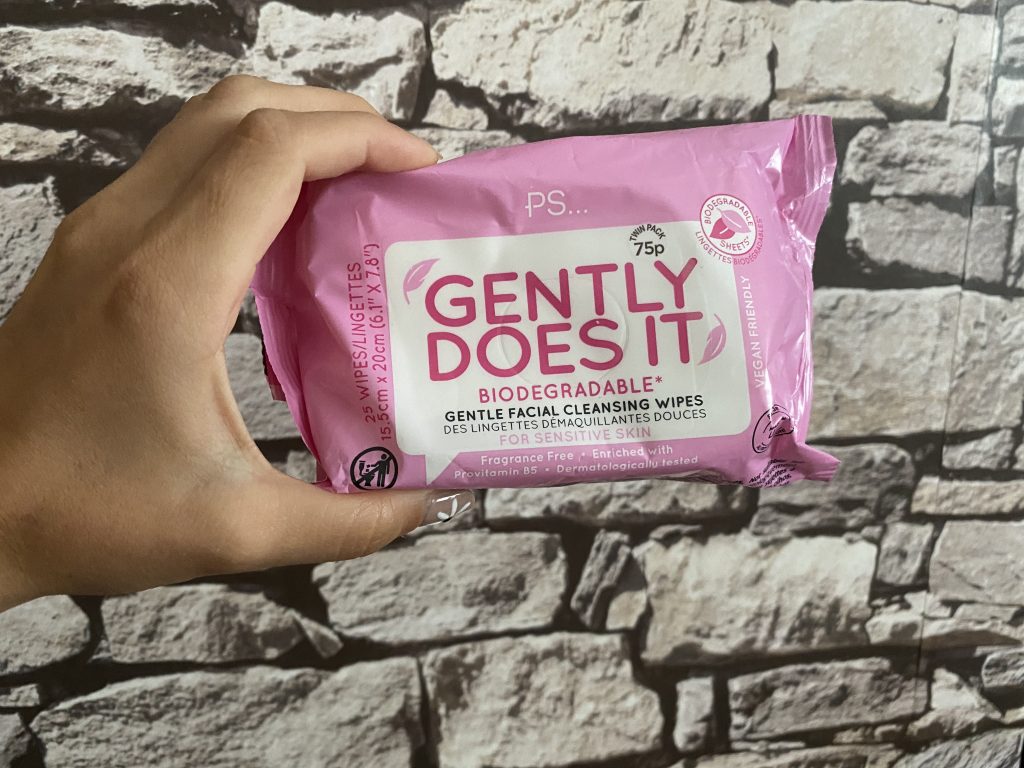 – Take a bar of soap! Who needs shower gel when you can use the good ol' bar of Dove soap! It doesn't get included in your liquids allowance with it being solid and saves so much space!
– If you're like Michael and make your girlfriend carry all of the important stuff, then there may be space for a few little extras. Michael saves miniature alcohol bottles and fills them up just before we head to the airport. Then he can have a tipple on the go whilst we are away. He loves doing this and once managed to get 10 miniatures through!
Free Water at Airports
We always take a reusable water bottle when we travel. Most airports these days have water fountains where you can fill up your bottles. Our local airport, Newcastle, does not. In this case ask one of the bars to fill this up for us for free with good ol' tap water. (Or council pop as we like to call it). This was, you can fill up as much as you like whilst you're waiting to board your flight and make sure you have a full bottle before you fly!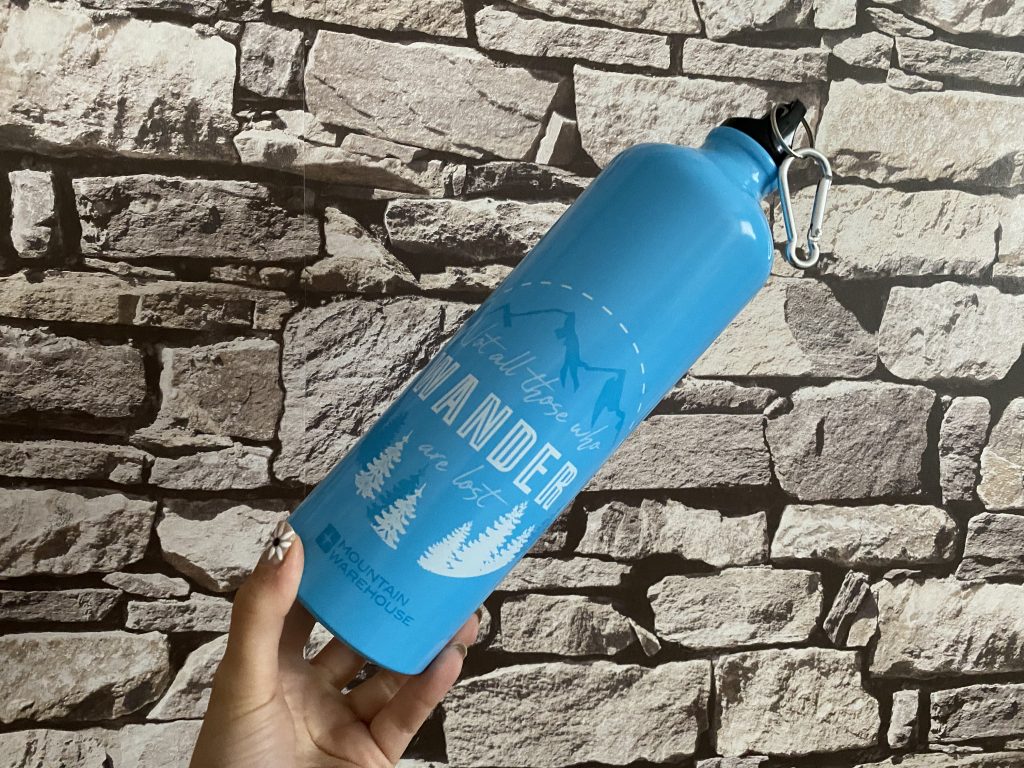 It is a legal right that passengers have access to free water. You will also be doing your bit to save the planet. It saves on the plastic and its super handy as we also use these when we are on holiday as well to take out during the day. Another tip is take some sustainable straws away with you. We bought a pack on Amazon for less than £5 for around 8 metal straws. These can come anywhere with you and also stops the waste of using multiple plastic straws when you don't need to.
Boarding Passes
Make sure that you have checked in for your flight before you arrive at the airport when travelling with hand luggage so you don't have any problems. A lot of airlines allow you to hold your boarding pass on your phone. This is great as it means using less paper and its super quick to scan your phone when it's probably already in your hand. Some airlines can charge if you don't have your boarding pass with you so make sure you do!
Hand Luggage Bags
Airlines have unfortunately realised that most passengers travel with hand luggage. Airlines now charge to bring your bag on board. A small hand bag is always free but anything bigger than that usually comes with a fee these days. We've found an amazing option for when we go away.
Cabin Zero backpack.
Like all of our posts, this is NOT a paid advertisement. We have the CabinZero Classic Flags 44L Ultra-Light Cabin Backpack in Navy. This bag is honestly the holy grail of our trips and one of our biggest hand luggage tips. Since purchasing it back in early 2018 it has come everywhere with us!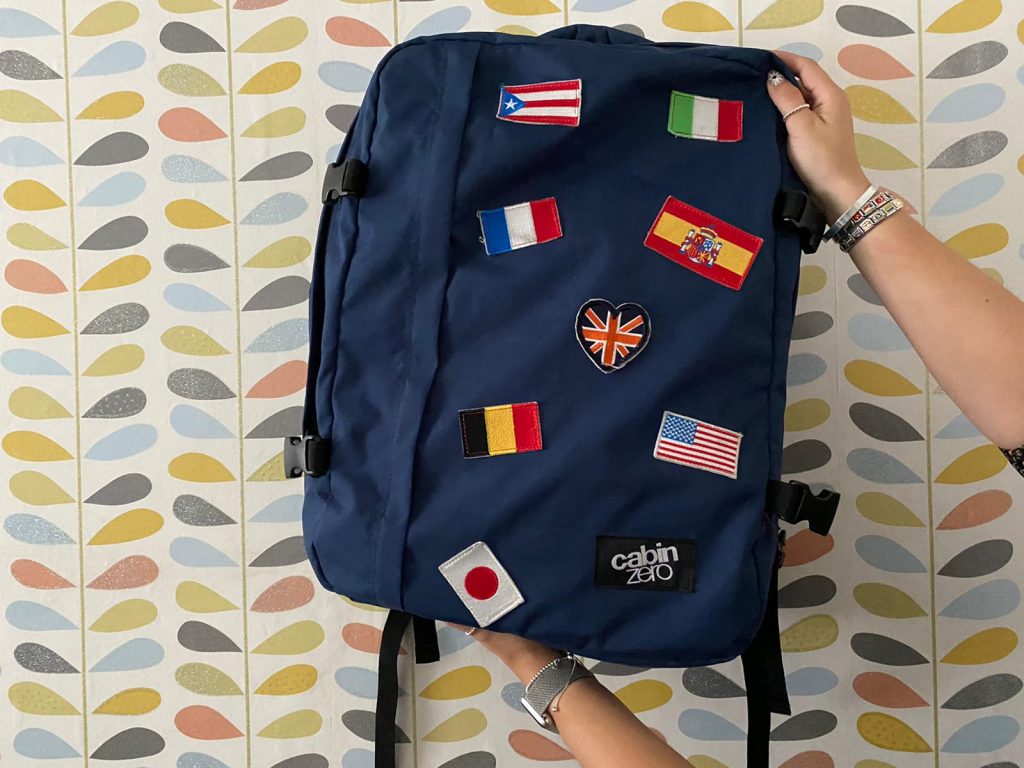 Emma initially purchased this for our trip around Europe where we travelled 17 days with only hand luggage. This fit everything in that she needed and the great thing about it, is it is exactly like a hand luggage suitcase, but you can put it on your back instead of wheeling it. Some airlines question the size of wheeled hand luggage suitcases as they vary so much in size, however, we have never been questioned on this bag at all in the past 2 years as it's always on our back. We share this as well on our little weekend breaks and save having to pay for two bags to be brought on board. I would highly recommend getting a cabin zero bag as its definitely one of the best investments that we have made! Buy it here.
What Are Your Travel Tips?
If you think smart when you travel, you can save so much money and space in your luggage. Please use the tips above to help you when travelling in future. It's worked great for us so far! If you have any more airport of hand luggage tips that you would like to let us know about, comment below!
Check Out Our Other Destinations: