A Caribbean style beach town in Northern Poland, yes, you read that right…
Introduction
Sopot, along with neighbouring cities Gydnia and Gdansk make up the Polish Tri-City area within Northern Poland. Its known for it's sandy beach, long wooden pier, crooked house and much more.
The pedestrianised main street of Monte Cassini offers a wide range of shops, bars and restaurants that ticked all of the boxes.
How to get to Sopot?
To get to Sopot, we got the train from the main station in Gdansk, Gdansk Glowny. It costs 15 Zlotys for a day ticket. *bit of advice, make sure you go with plenty of time. The train station has two ticket machines and the queues can get BIG. It's also best to try and have the cash if possible as we have had previous issues where the card section doesn't work*
The train takes approximately 14-20 minutes from Gdansk and it operates every 15 minutes.
Where to eat and drink in Sopot?
We usually stick to the bars which are a part of the beer passport such as Ale Browar. Ale Browar is a must for any craft beer fan, the beers are great. There is nothing better than that feeling of having a pint in the sun and getting the stamp to get you closer to that free tshirt!
Another bar on the passport in Sopot would be Konsulat. It's a little cottage turned into a craft beer bar, off the beaten track and outside the main city centre. It is a hidden gem. So many different bottles and a few different sour beers too (Emma: which is great for me as I love them!). The guys behind the bar are super lovely aswell. It also has a really nice outdoor seating area so it's nice to relax outside with your drink.
Food-wise, we've only really eaten at Moshi Moshi which is a really good sushi place in the main square in Sopot. The food was amazing and the Salmon was to die for.
Things to do in Sopot?
We found that the thing that stood out the most in Sopot was the beach. It really doesn't feel like you're in Poland at all. It stretches across 4km, it's pure white sand makes you feel like you're in the Caribbean.
There is also the pier, it stretches 511 metres out to sea, it is the biggest wooden pier in Europe. You can have a stroll across at a cost of 8 Zlotys.
Another main attraction would be the crooked house on the main street, Monte Cassini. When you see it, you'll think your eyes are deceiving you. No, I haven't edited the photo, it really looks like that! Within the crooked house lies a Costa Coffee.
Is Sopot Worth Visiting?
Overall, we'd give Sopot around a 7/10. This is due to it being quite busy during the summer months. It does get quite hot (well for us Brits anyway). We have been when it has been colder and it's not as busy and there is less to do. Sopot is definitely a summer destination. We always make the trip to Sopot when we are visiting Gdansk, especially in the summer.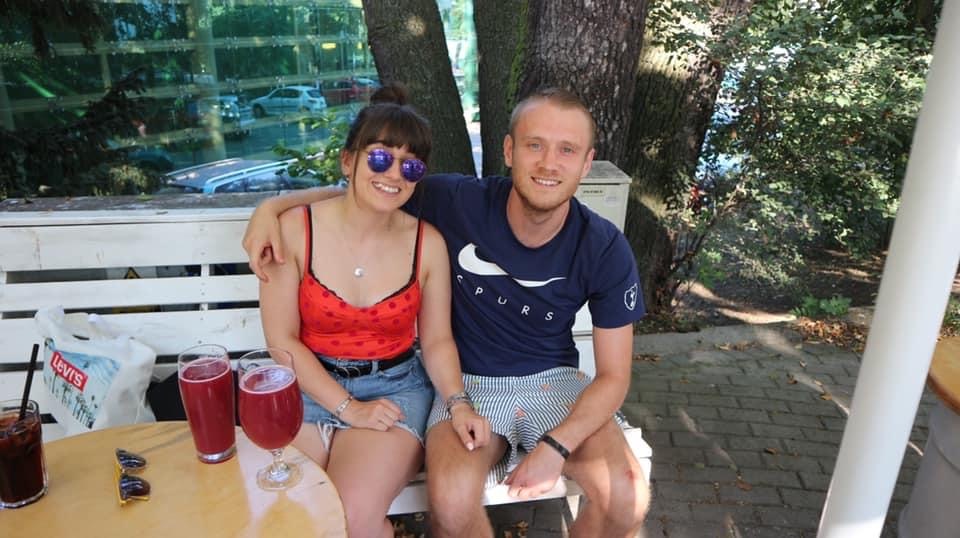 The other cities in the Tri-City area is the stunning old town of Gdansk along with the bustling modern port city, Gdynia.
Check Out Our Other Destinations