Cat Bells is quite an easy hike and the views from the summit are absolutely incredible! Keswick is one of the most popular towns in the Lake District. We passed through on a Bank Holiday when it was super busy. Read our guide on why Cat Bells and Keswick should be on your list when visiting the Lake District.
Where is Cat Bells
Cat Bells is located 3 miles from Keswick, a popular tourist town in the Lake District. Cat Bells is one of the most popular fells to climb due to its proximity to Keswick and easiness to climb. You can view the Cat Bells walking route, here.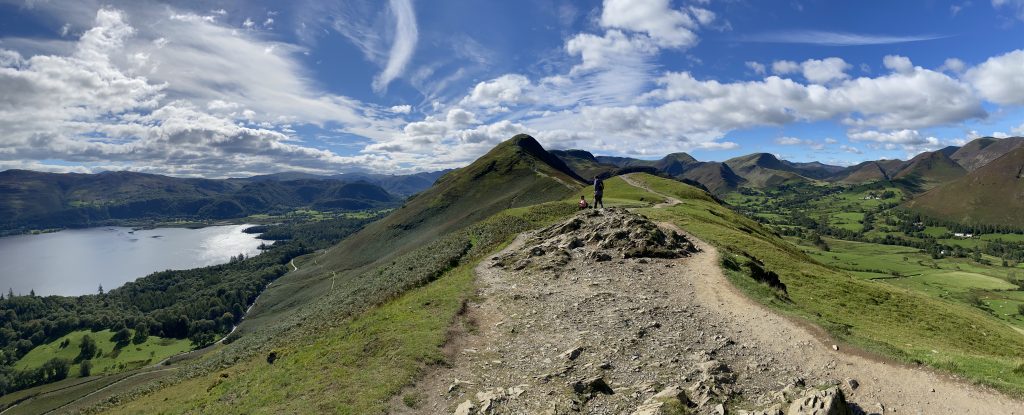 Parking at Cat Bells
We hiked to the top of Cat Bells on the Saturday morning before going to Go Ape Whinlatter. We didn't think we were going to get a parking space when we arrived. The sheer number of cars here was incredible.
TIP – Please be courteous when visiting as several people were blocked in. The parking wardens will also ticket you. A lot of cars also park dangerously. You will see cars being towed due to getting stuck on the side of grass verges.
We managed to find the perfect spot just by the entrance and exit of the hike. We got our water bottles and bags ready and made our way up.
The Hike
It seemed alright at first and was quite flat. The further up we got, the more strenuous this walk got and for Emma, who has quite short legs, she did struggle on certain parts. Towards the top, there was a section where we needed to actually climb over larger rocks and this was definitely tough. We all managed it though (with Emma flagging behind) and managed to get to the next section.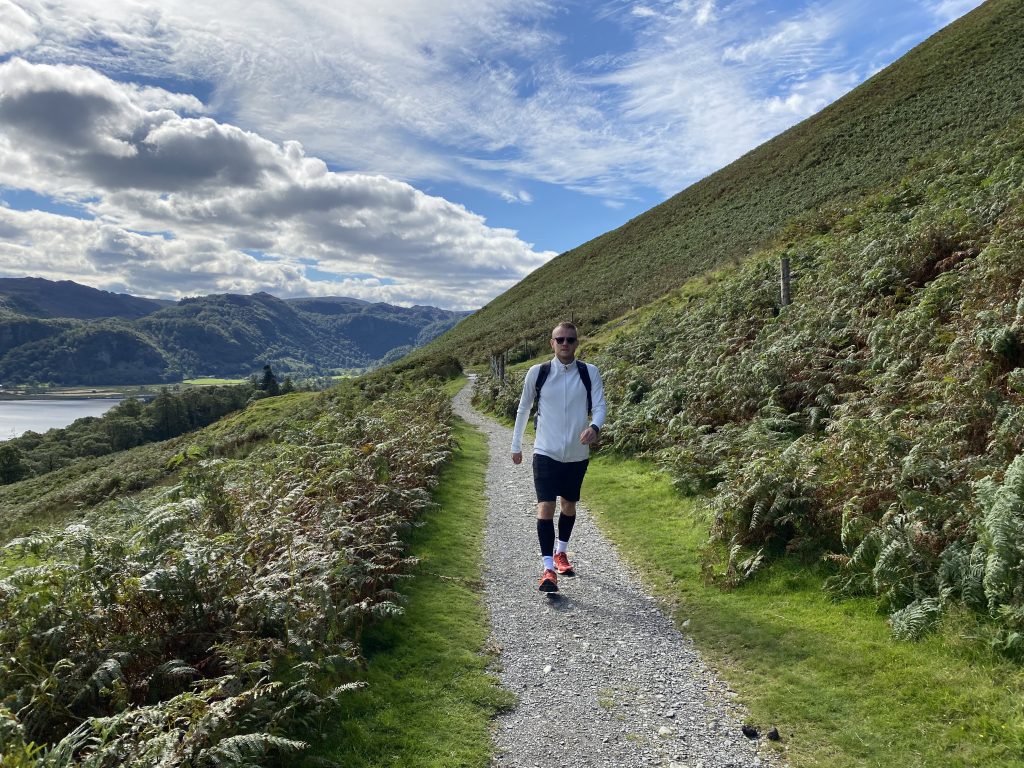 The views were stunning up here and we had views of the whole lake. We also could see where we visited for the Ghyll Scrambling and noticed just how little we had actually travelled during the 4 hours!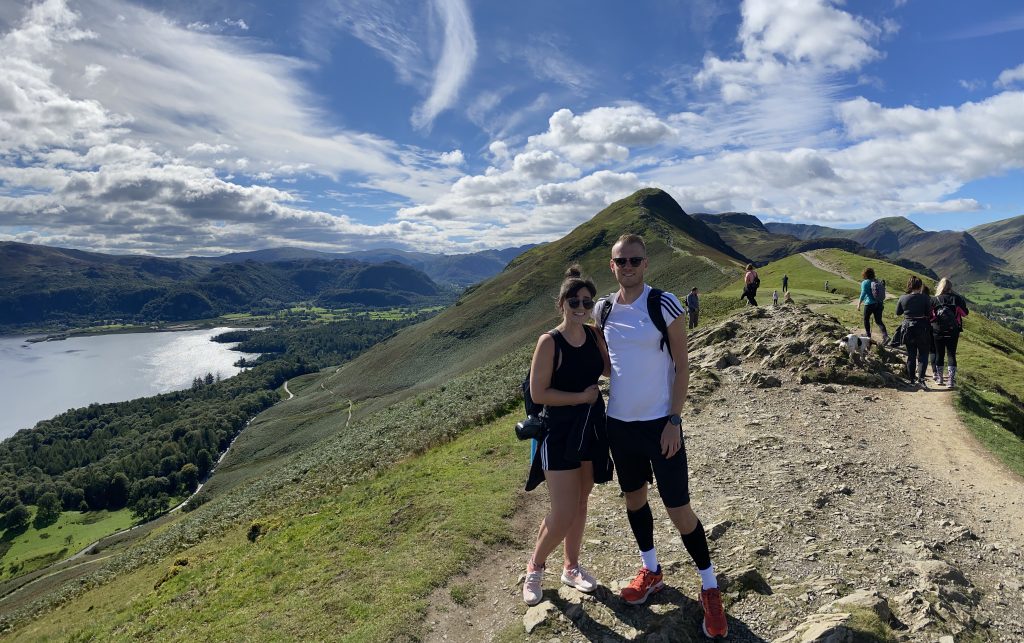 It took around an hour to reach the top of Cat Bells and the view was outstanding. Once we had taken A LOT of photos, we started to make our way back down. The walk down wasn't too bad. It was slightly rockier so did take a little longer than going up.
Considering Emma and Michael are hiking novices, we managed it quite well so definitely recommend Cat Bells for first time visitors to the Lake District.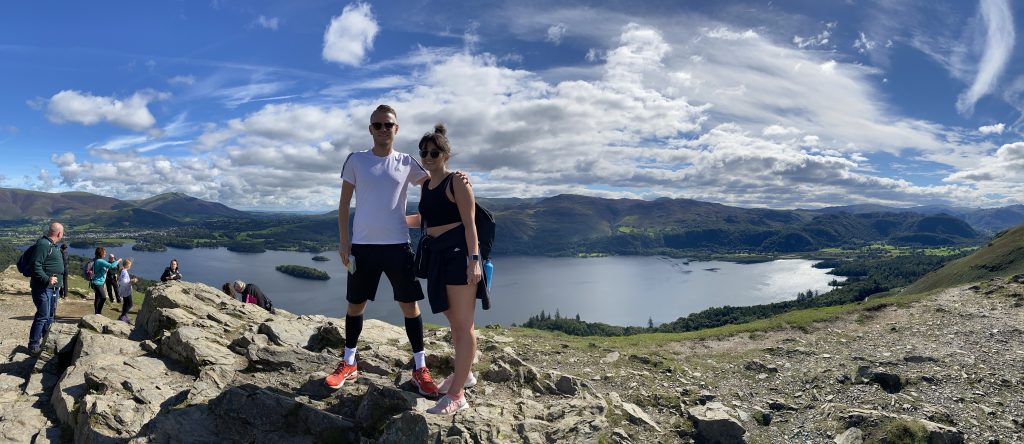 Keswick
After visiting Cat Bells and completing Go Ape Whinlatter, we made our way to Keswick as we were super hungry. Keswick was super busy when we arrived down the main street. The majority of bars and restaurants were also really busy. We spotted a local Wetherspoons and headed straight there knowing that the food is basic but just what we needed after a tough day of hiking and swinging through the trees. The food in here wasn't the best. Poor Stephany ordered loaded fries which were the worst things I've ever seen. Emma, Michael and Callum just got a burger/panini and they were okay. The service is always quite quick in Wetherspoons though so we couldn't really grumble.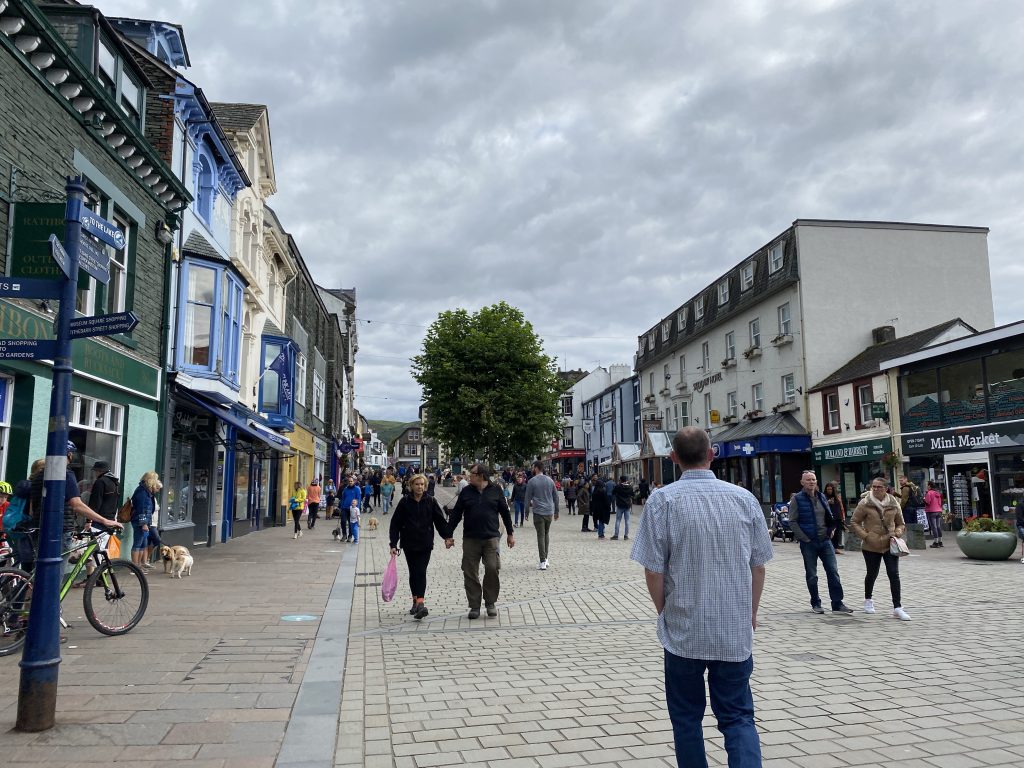 Is Keswick Worth Visiting?
Keswick is the typical picturesque Lake District town, it acts as a great base for tourists due to it's close proximity to Derwentwater, Skiddaw and Cat Bells.
Check Out Our Other Destinations