Northumberland, in our opinion does not sell itself well. It's one of the jewels in the UK's crown but a lot of Northumberland goes undiscovered and ignored. In this blog we focus on Kielder and Bellingham.
Where To Stay At Kiedler
We have previously visited Kielder 5 years ago with two of our friends Rob and Nicola. We stayed in a place called Falstone in the Falstone Barnes, which isn't too far from Kielder.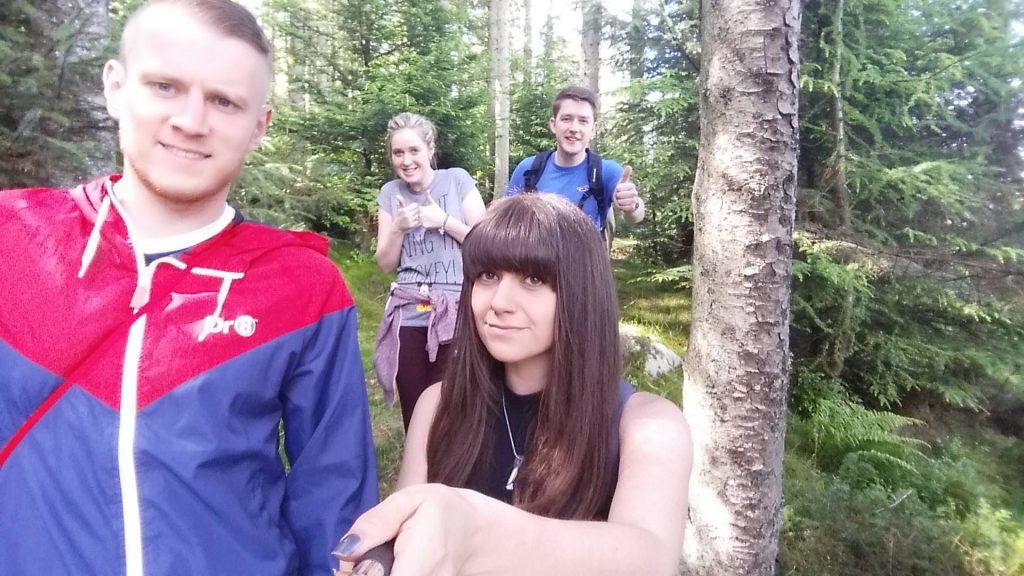 It had two bedrooms and a lovely communal kitchen/living room area which were perfect for this stay with the four of us. Definitely check out Falstone Barnes if you're looking to stay closer to Kielder.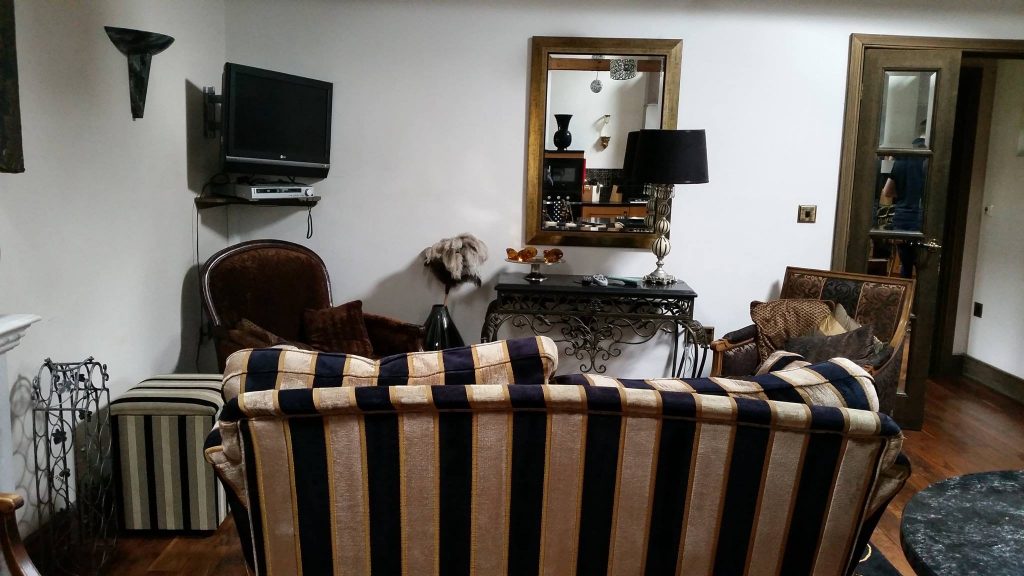 During our first visit, we didn't really do too much walking. We did the walk up to Kielder Observatory (however when we stayed it was extremely cloudy so unfortunately, no start gazing for us!). We also had a little walk by the lake, but we didn't venture too far.
This time round, just the two of us decided to go and used it as a little pre birthday present for Michael. We opted to stay in the little town of Bellingham which was around 25 minutes from Kielder.
The Brown Rigg Guesthouse
The accommodation we stayed at was Brown Rigg Guesthouse.
When looking online, this came up as one of the cheapest option and was showing at £70 per person for 2 nights on booking.com. Michael had a genius idea and had a look directly on the Brown Rigg Guesthouses website and managed to book it directly for £50 per person. You can book direct through their website, here.
We couldn't grumble with that and got it booked. Straight after booking, our confirmations came through and also an additional email about how the accommodation was being COVID safe and what we could do to help before checking out.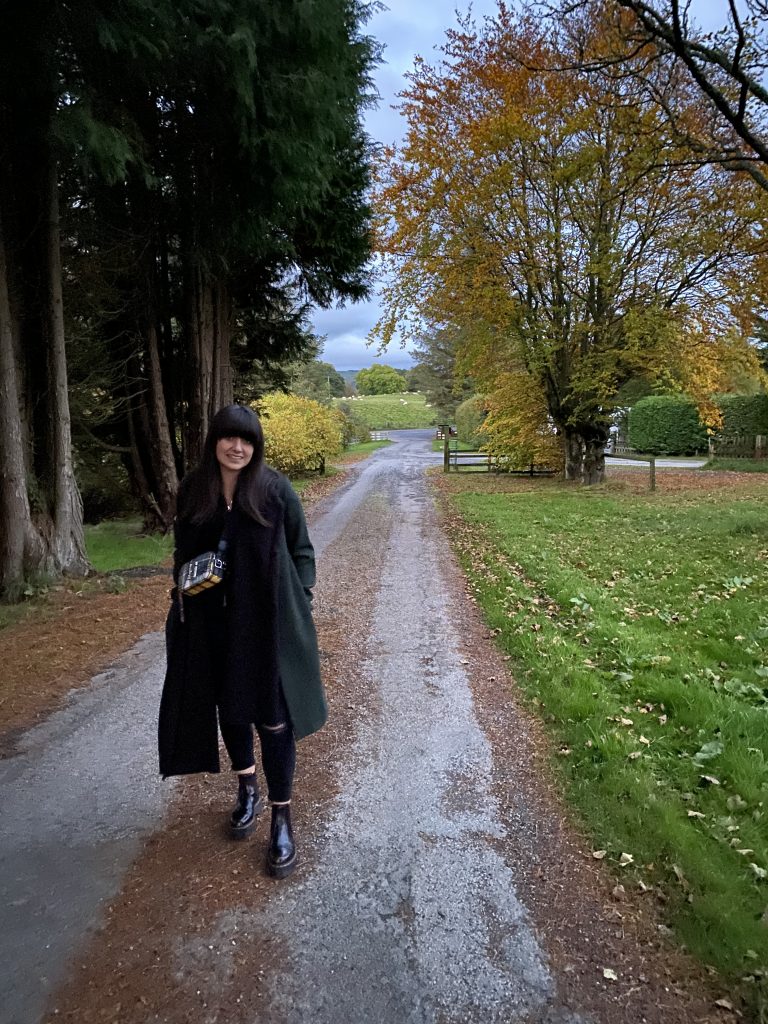 The accommodation was around a 15 minute walk into the centre of Bellingham which was perfect. On a clear night, the stars would definitely be able to seen from here whereas you wouldn't be able to see them as much in the centre itself.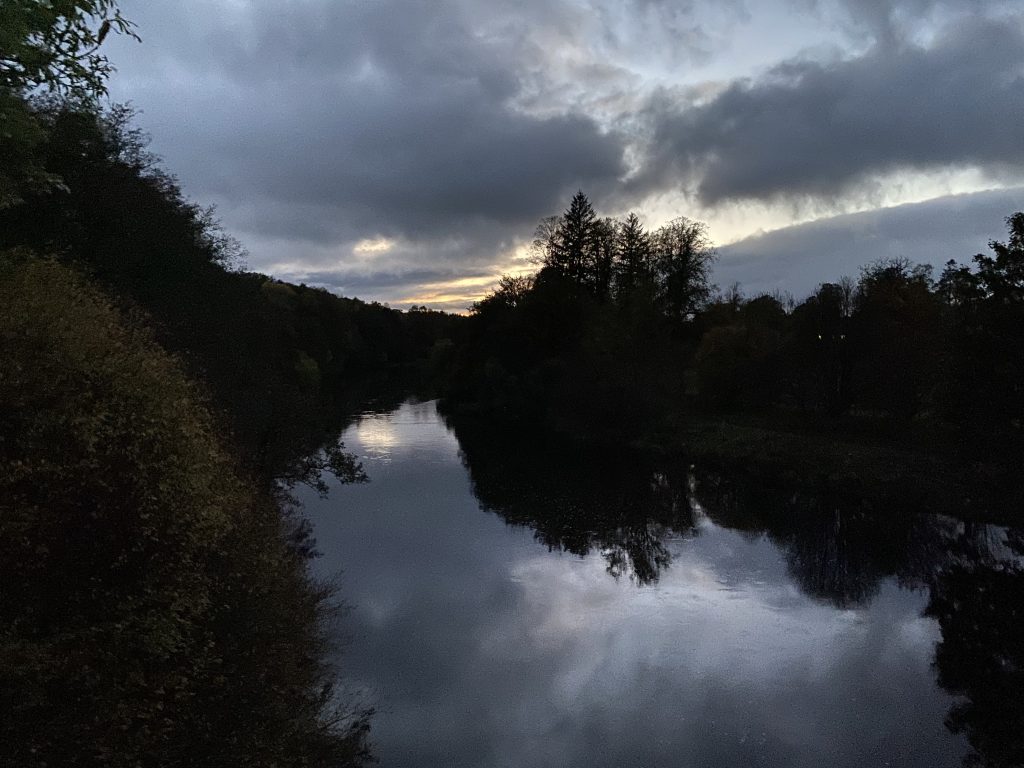 It was a lovely little place and also has an area for caravans. When we arrived, we were greeted by the lovely lady owner who gave us an information leaflet of how to get in the room and told us to message or call at anytime if we needed anything.
The room itself was perfect for what we needed. There was a dressing table as you walked in the door, a ginormous bed and a little area to hang your clothes with a few hangers there too. We had a little coffee/tea station and a lovely spacious bathroom with the BEST shower ever. We stayed in the Blackett room I believe which was the room furthest to the right of the building. There are 3 rooms located right next to each other there but due to the 10pm curfew being in place, we didn't experience any noise from our neighbours.
Bellingham
The town of Bellingham was a lovely little place and had everything we needed for our little weekend away. It had a co-op around a 15 minute walk away from the accommodation which worked out perfect for picking up a few snacks and items for breakfast (and maybe a few beers for Michael)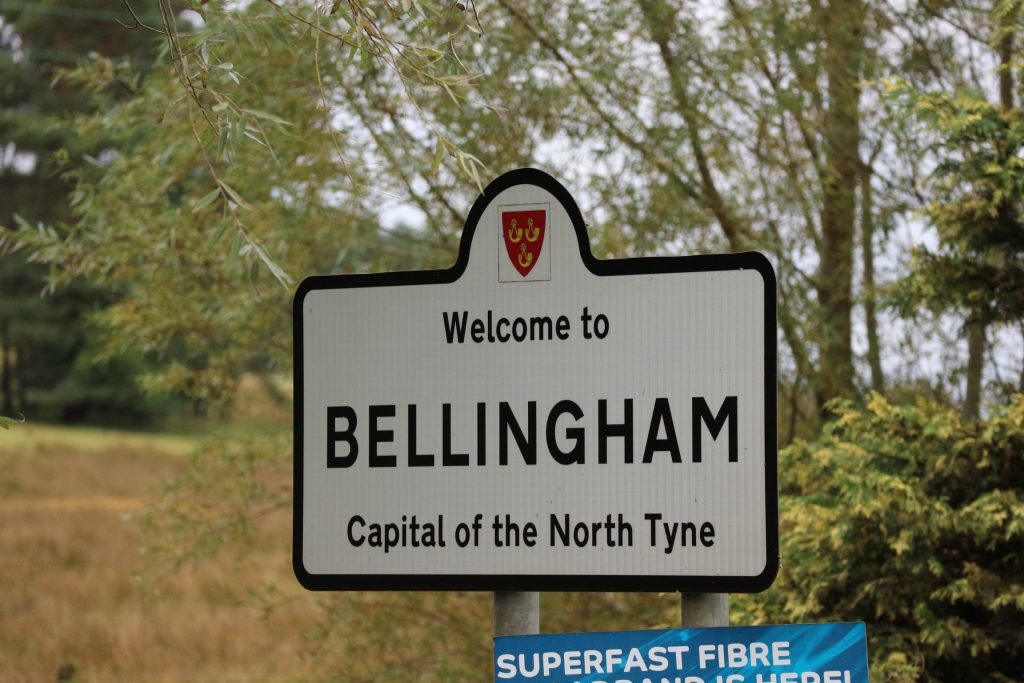 There were also three pubs in the centre, however, we only went in The Cheviot.
The Cheviot Hotel, Bellingham
We decided to eat and drink at the Cheviot Hotel/pub and it was lovely. It had a country pub feel to it and the value for money is good.
On our first night, we both shared some potato skins to start which were incredible and then we both had the salmon, prawn and rice dish for our main. It was a lovely dish and definitely would recommend. They were priced at £10.50 each which isn't too bad at all and it was approximately £6 for the potato skins.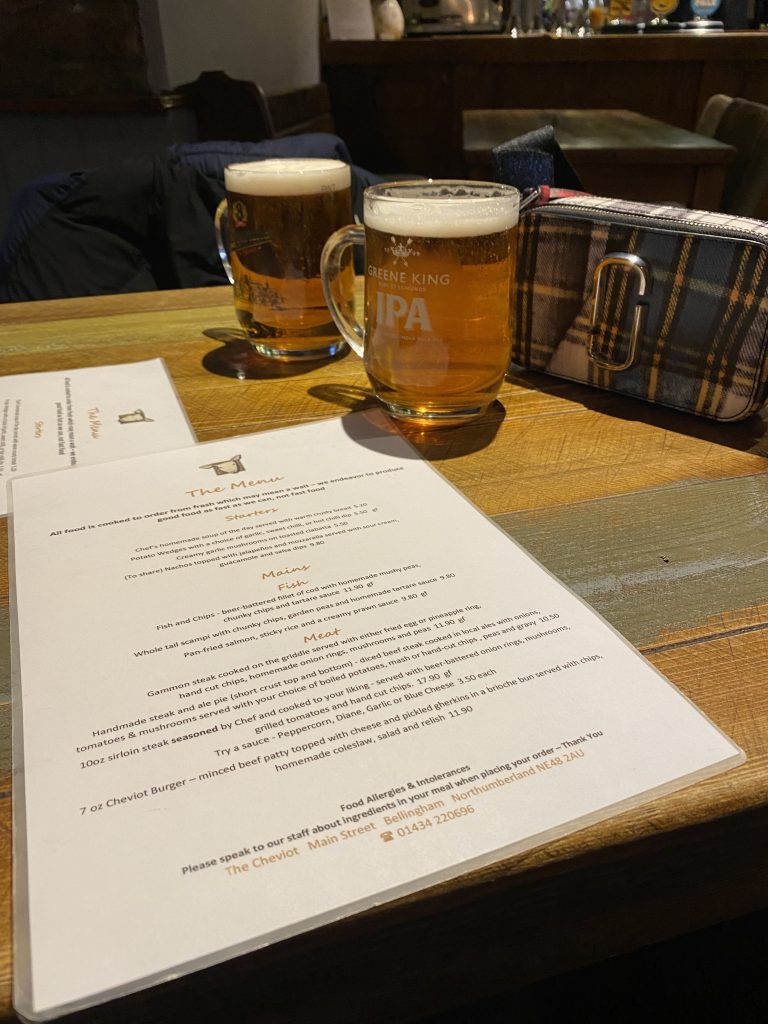 For drinks, our first round was some Staropramen which was £4.50 a pint, followed by a cider for Emma and a Northern Pale Ale for Michael. Both of these were priced at around £3.50 which we didn't think was too bad at all.
For our second night, we opted to go here again due to limited options with COVID restrictions. For this night, we experienced less measures in place for COVID and once we had eaten our meal and finished our drinks, we headed back to the accommodation. The staff had allowed a table of around 8 people (around the age of 20) to sit on the same table as they claimed to all be in the same household. It was obvious that they were not and they were extremely loud and drunk.
But lets talk about the food. We again had potato skins which were lovely and then for mains we both had different options. Michael had a peri-peri chicken kebab with chips and Emma had the 5 bean vegetarian curry with nachos. Both of these were really tasty meals and again, really well priced.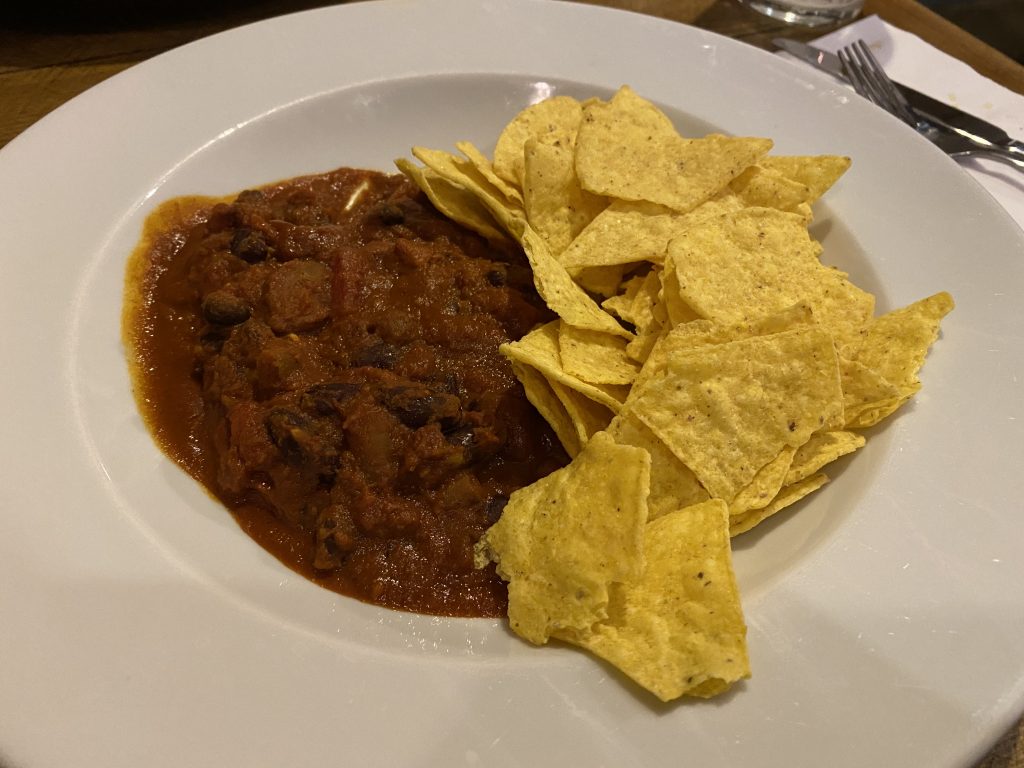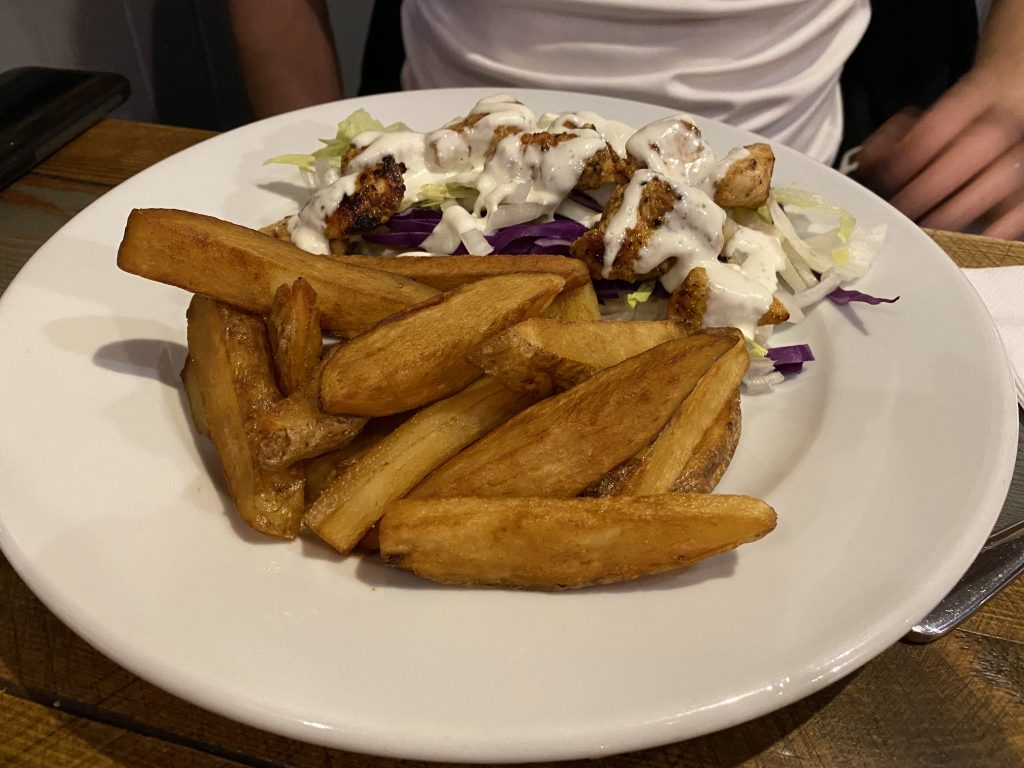 Overall, we did really enjoy visiting the Cheviot Hotel/pub, however, we definitely wouldn't recommend going on the Saturday when it can get a lot more rowdy. The Friday was definitely more chilled out and quiet which is what we wanted.
The Pheasant Inn, Kielder Water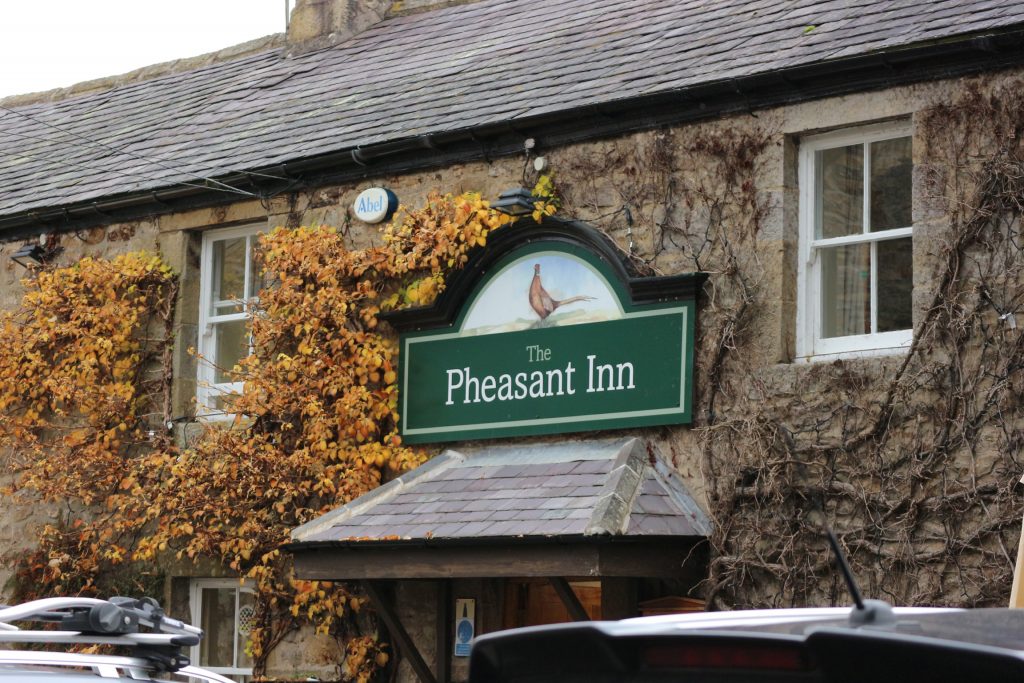 The Pheasant Inn was our destination for our Saturday lunchtime meal after our 10km walk around Kielder Lake. We arrived at around 1pm and realised we had struck lucky as they only serve food between 12-2pm. We decided to just get a main each for our lunch. Emma had the Fish Crumble which was filled with creamy salmon and prawns and served with vegetables. Michael had the Cider Baked Gammon which was also served with vegetables. Both meals were beautiful and we would definitely recommend this place. It may be worth booking as it was getting quite busy when we were there. They were also very COVID safe. The meals were also very reasonably priced at around £14 each.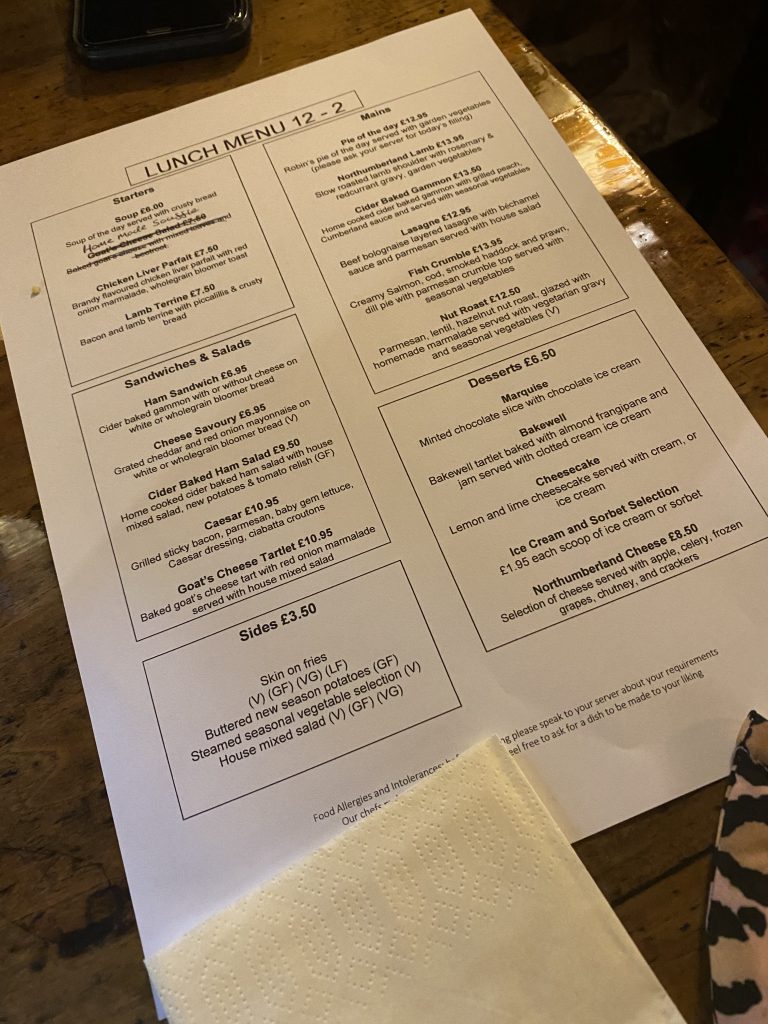 Kielder
As we've mentioned above, we've visited Kielder before but back then, we were not prepared or really the type of people to enjoy going on long walks. 5 years later, we were better prepared with our walking boots and a Barbour coat and we were ready to go.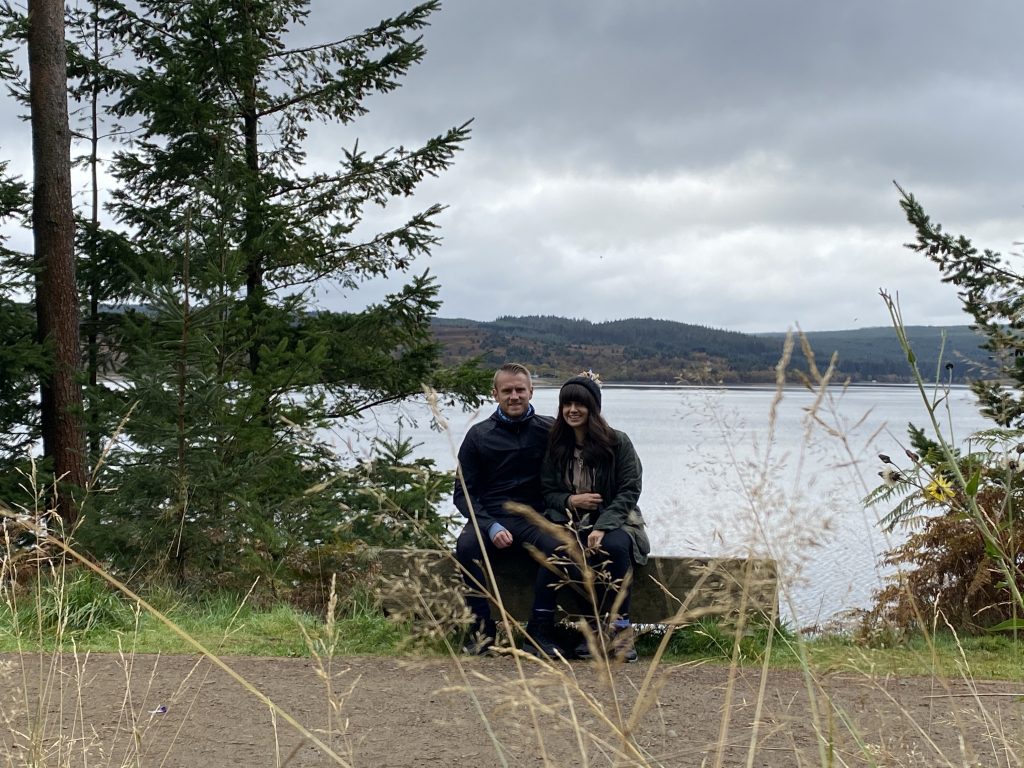 Kielder Water is simply stunning, you've got to see it to believe it. If you'd like to walk around it in its entirety its 26 mile, a full marathon. We opted to start at Kielder Dam and make our way around from there. The car park costs £5 all day, however, we found a cheeky free space on the main road in a pull in next to some cottages. We then walked for 5km and turned around and came back. The walk itself wasn't too bad and the weather was good to us and it didn't rain! We got plenty of photos, as you can see and had a really nice chilled walk. It wasn't very busy at all, unlike our previous trip to the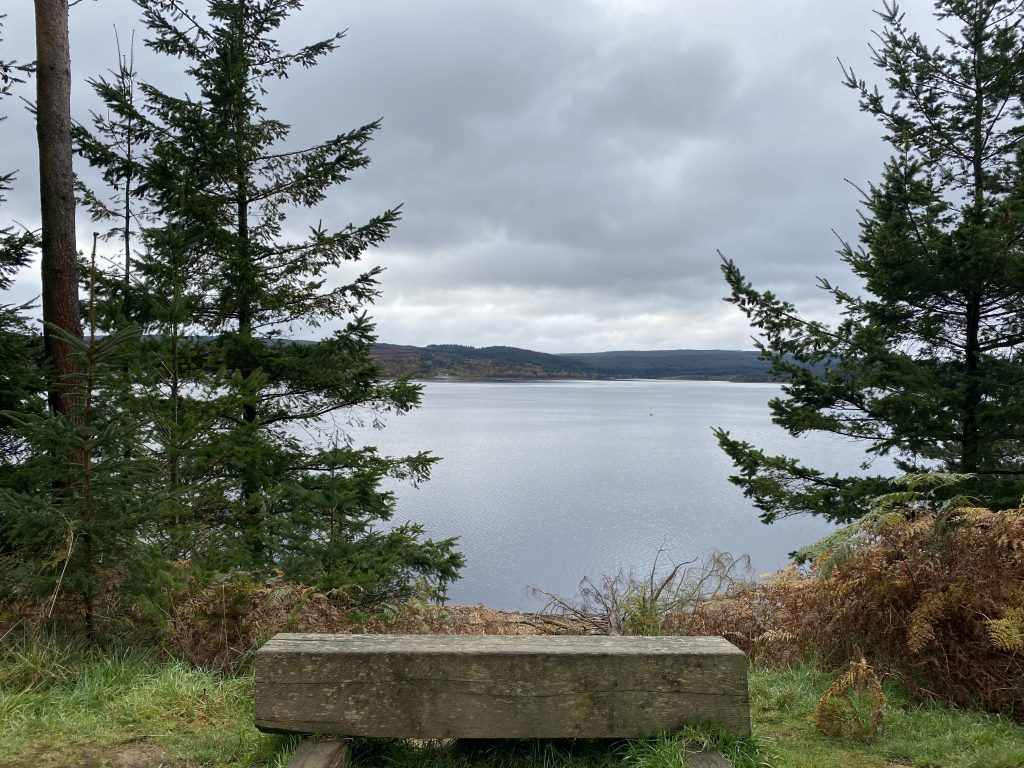 Lake District. We also prefer Kielder to the Lake District because of this. It feels so much more relaxing with less people around and also the parking is quite good there too.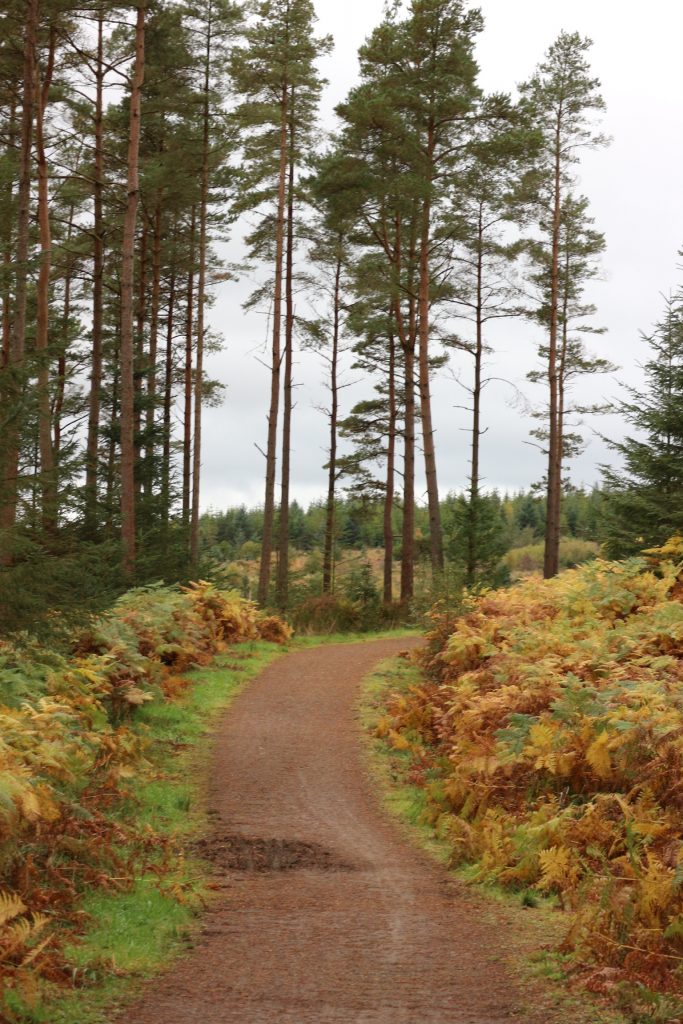 Another plus to Kielder is its closeness to Scotland. You can get to Kielder water to the Scottish border in just 20 minutes. There's some cool forests, stunning landscape and plenty of wildlife.
Hareshaw Linn
On Sunday morning, just before heading home, we decided to visit Hareshaw Linn. It's located in Bellingham itself and it's car parked is located just around the corner from the Co-Op and opposite the little local petrol station. The car park is also free but is quite small. We decided to leave our car at the accommodation and walk a bit further to get our steps in for the day.
It had been raining overnight so walking boots were definitely a must for this walk. It entailed quite muddy pathways and in areas enclosed by trees so it stayed quite damp on the ground.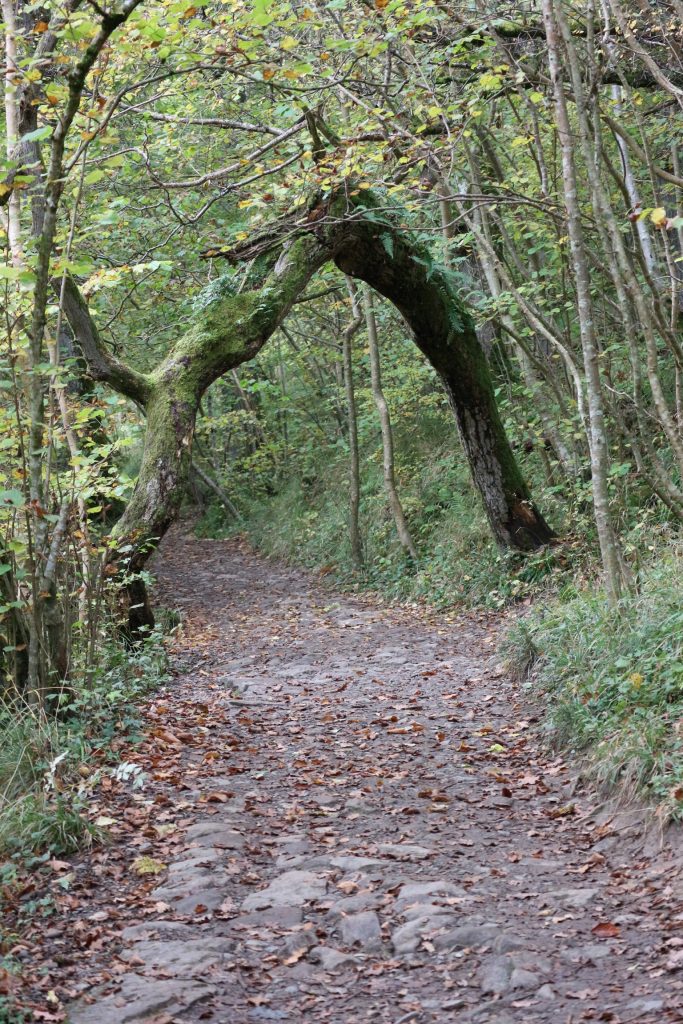 The walk itself wasn't too strenuous and can definitely be done with kids. When reading online, it stated that the walk was approximately 4.8km, however, it was definitely a lot less than that. It was 6km when we got back to the car park and that was including our original walk from the accommodation. We estimate that the walk was more like 3km total. Once you reach the waterfall at the end of the walk, you simply turn around and come back. The walkway is very windy and full of little wooden bridges. Perfect for photo opportunities on route! We both loved this little walk and it was perfect for a Sunday stroll before making our way home.
Is Kielder Worth Visiting?
Overall, we would definitely stay in Bellingham again and drive to Kielder. It was a perfect weekend. The scenery at Kielder, Bellingham and Hareshaw Linn are simply stunning. Northumberland is really a hidden gem in the UK and you should really make it a priority to visit.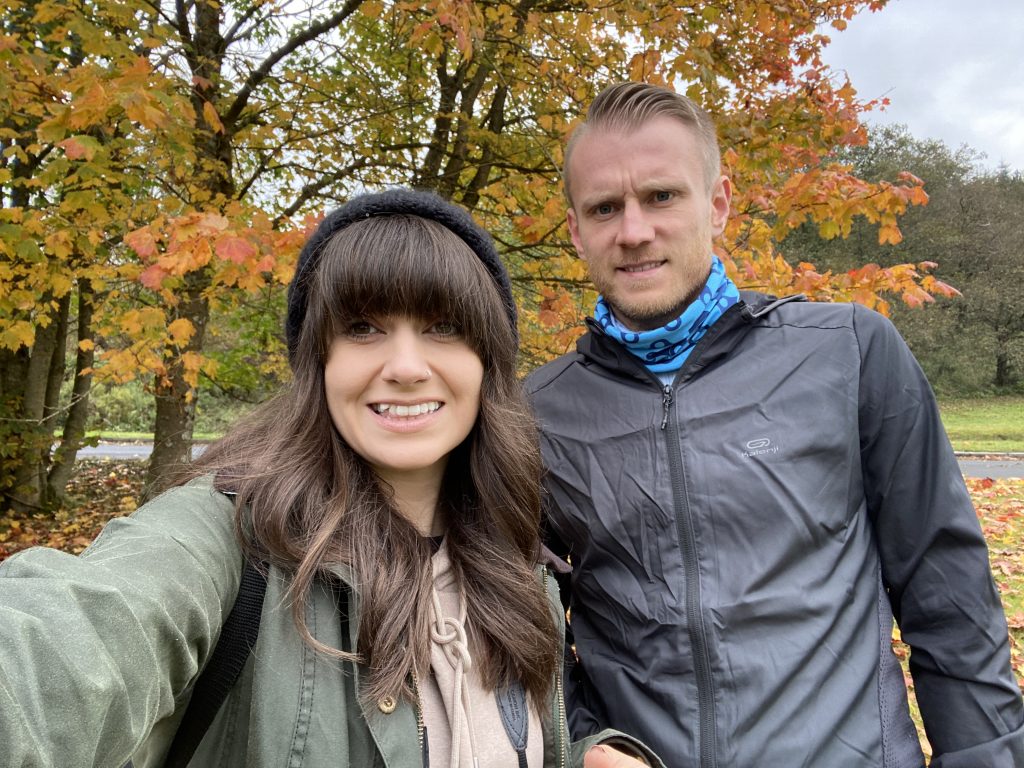 Check Out Our Other Destinations