Bratislava is the capital of Slovakia. It's a quaint and charming city and can easily be seen in two days. The Old Town is very small but the city is well a worth a visit. We've visited Bratislava on numerous occasions and we would keep going back. The city features a medieval castle, a stunning Old Town Square and some of the best burgers we've ever tasted. Here is our guide to Bratislava.
We headed to Bratislava after leaving Vienna back in 2018. We used Flix Bus for this journey and it took around 2 hours from Vienna. Vienna and Bratislava are two of the closest capital cities in Europe, meaning you can see both quite easily in one trip. If you would like to add a third capital city then Budapest is just 2 hours from Bratislava too.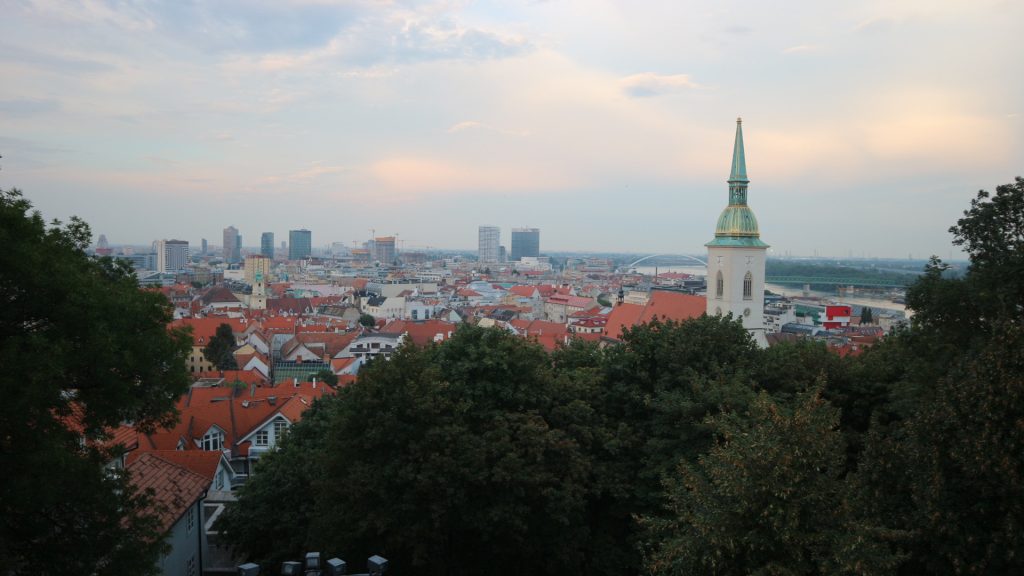 We booked to stay in an apartment through Airbnb. To be honest the apartment was not great however it done the job, the location was decent and it was quiet. However, it was very dated and without air con, which was much needed in the summer.
Michael stayed in a WAY better apartment when he stopped with his friends, it was modern and located right in the heart of Bratislava. Maybe he should treat me next time!
Things To Do In Bratislava
Bratislava Castle and Most SNP Bridge
We ventured up to Bratislava Castle at sunset so we could watch it as high up as possible overlooking the city. It was quite a steep walk but it was definitely worth it. We wandered around the grounds and the outside of the castle and managed to see the Most SNP bridge which goes over the Danube. It's also known as the UFO bridge due to its central feature which looks bizarrely like a UFO! The UFO is also an observation deck, but, unfortunately, didn't get a chance to visit.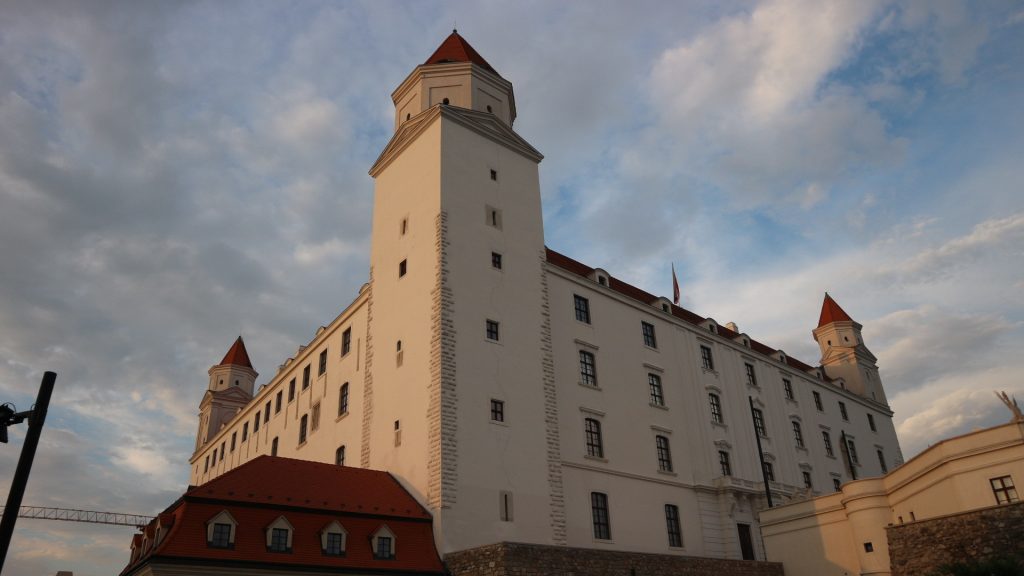 We definitely recommend heading up to the castle, it's such a beautiful area and lets you take in all of your surroundings. Watching the sunset from the castle was definitely a highlight of our stay in Bratislava. There are also some great boutique stores, bars and restaurants on the walk up to the castle.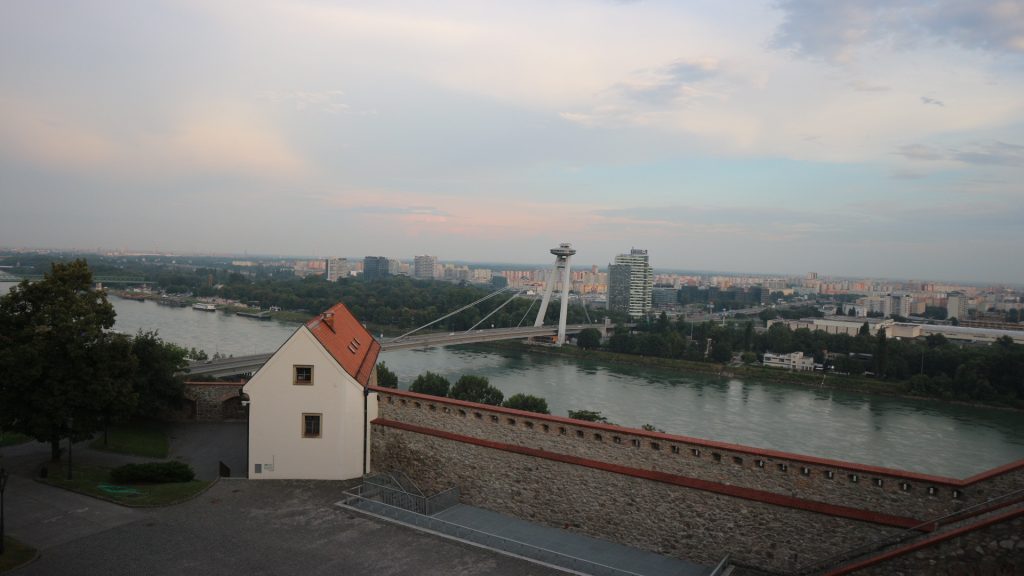 Main Square
We also explored the main square during our stay which included seeing the Roland Fountain. It's a lovely little square, quite typical for Central/Eastern Europe and is full of bars and restaurants.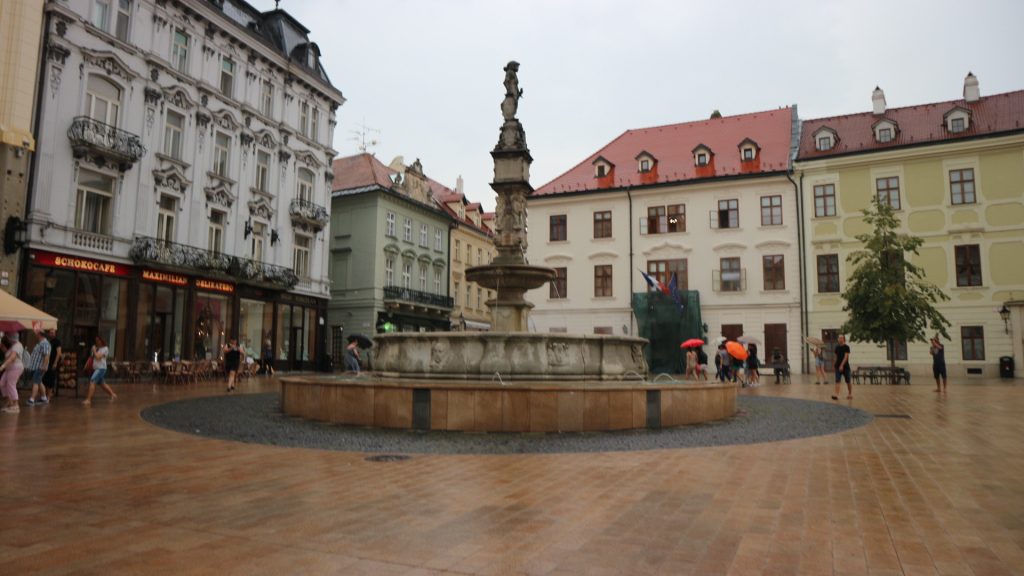 Michaels Gate
Michael's Gate is the only city gate that has managed to be preserved with medieval fortifications and it ranks amongst the oldest town buildings. It was built around the year 1300 and had some baroque reconstructions in 1758 where the statue of St Michael and the Dragon was placed on top. The tower itself houses the Exhibition of Weapons of Bratislava City Museum. It was raining when we ventured to the gate, but we still managed to stop and get a good few photos.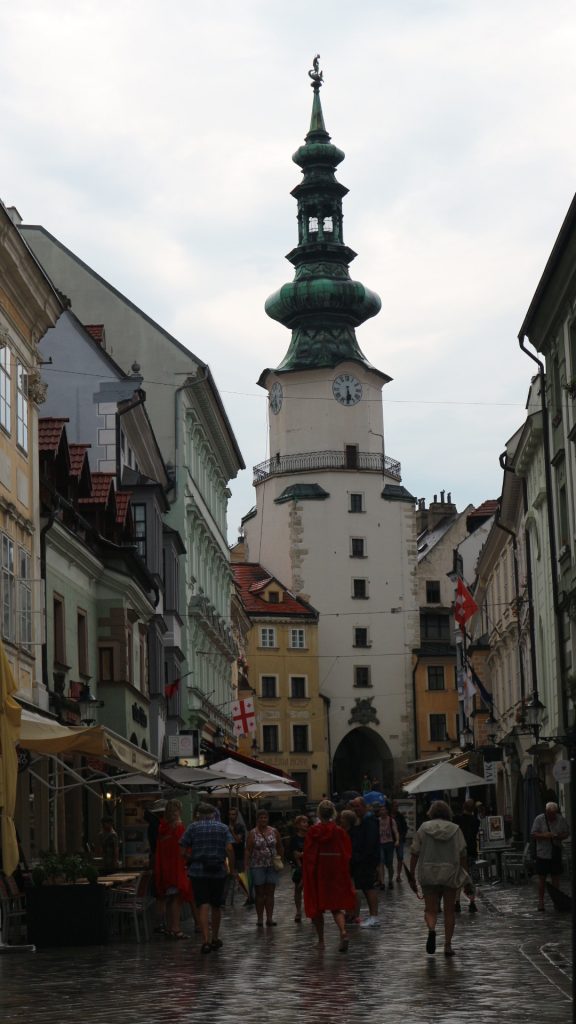 Devin Castle
Devin Castle is only a short bus ride from Bratislava. Bus 29 takes you from Bratislava City Centre to Devin Castle and costs just €3 return. The views from the castle are simply stunning, from the top you can see two countries, Slovakia and Austria as the castle stands right on the Slovakia/Austria border. The medieval castle is well preserved and a must visit when in Bratislava due to its historical importance.
Where To Eat In Bratislava?
Green Buddha
This Thai restaurant was incredibly well priced and situated just off the main square up one of the side streets. As the name suggests, all of the food here is fresh. It's one of the better Thai places that we have visited on our travels. We both opted for the Pad Thai, Michael had his with chicken and I had mine with Prawns, both were delicious and incredibly well priced.
Be About
This was one of the BEST burger restaurants that we have EVER visited. When we first arrived in Bratislava we were craving a burger and Be About was the only one we could find. It was about a ten minute walk from the old town centre but it is well worth the walk.
The vegetarian options are plentiful and if you're a meat eater then the juiciest burgers await you. Michael is quite a chicken freak so opted for a double chicken breast burger, it made an impression as no burger since has reached the heights of Be About. Be About is also fantastic value for money.
Burger Bar
We're not sure what is in the water in Bratislava but my word, they make the best burgers. Michael was in Bratislava for New Years Eve and quite a few restaurants were closed, including Be About. After a quick google he found 'Burger Bar' which was a short walk away. This place is absolutely tiny with seating for just 3 people inside. It's ran by one guy but he makes top burgers. Burger Bar is very much a cheap eat, it's not fancy but they serve up some of the best burgers around. Check Burger Bar out on Facebook, here.
Where To Drink In Bratislava
Bratislava is a haven for cheap drinks. Due to Slovakia's close relationship to the Czech Republic they have several wonderful Czech beers on tap including Staropramen and Budvar. These beers will only cost you around €2 in central Bratislava. Bars are a plenty and to be honest we can't remember the name of most bars! Here are a few of our best places to drink (That we remember).
Zbrojnoš pub
This pub is located right outside of Michaels Gate. This pub is super cheap with a pint of Budvar costing just €1.50. The atmosphere is brilliant and it is well worth visiting for a cheap drink.
100 Pív Craft Beer Bar & Shop
This place saved myself and Michael from a soaking. We were exploring Bratislava when the heavens absolutely opened, it was monsoon-like. We ran into the first place we could find and to our delight it was a craft beer pub. The afternoon was then spent suppin' on delicious craft beers, both on tap and in bottles. They have a wide range of craft beers from all over Europe. If you're a craft beer fan then Piv is a must.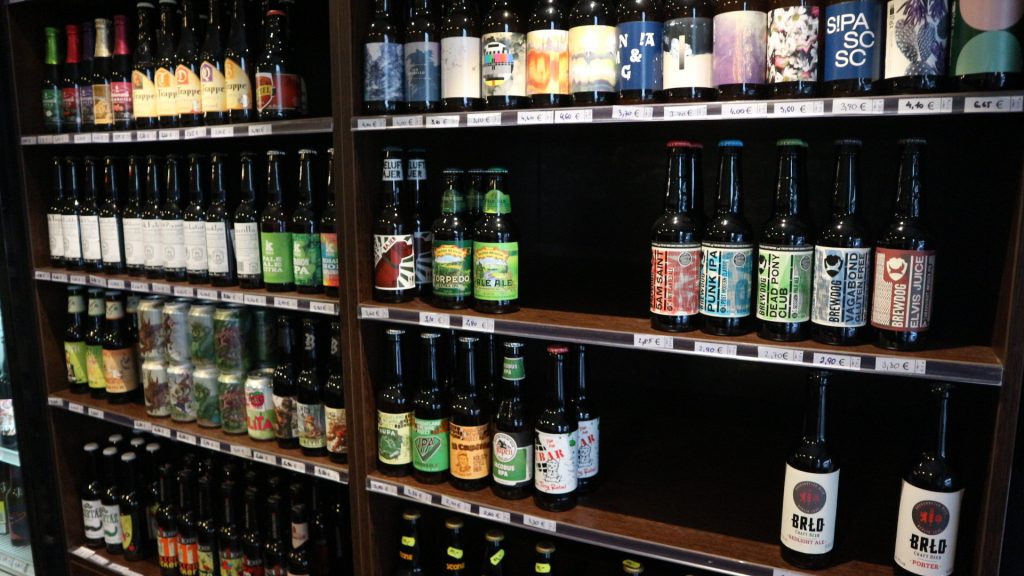 Bratislava on New Years Eve
Michael was in Bratislava for New Years. Surprisingly there wasn't much happening on the main square. The parties were happening on the streets down by the river, this was followed by a huge firework show to see in 2019. The streets were fairly busy and the atmosphere was one of the best Michael has experienced for New Years. Bratislava is highly recommended for a New Years getaway.
Is Bratislava Worth Visiting?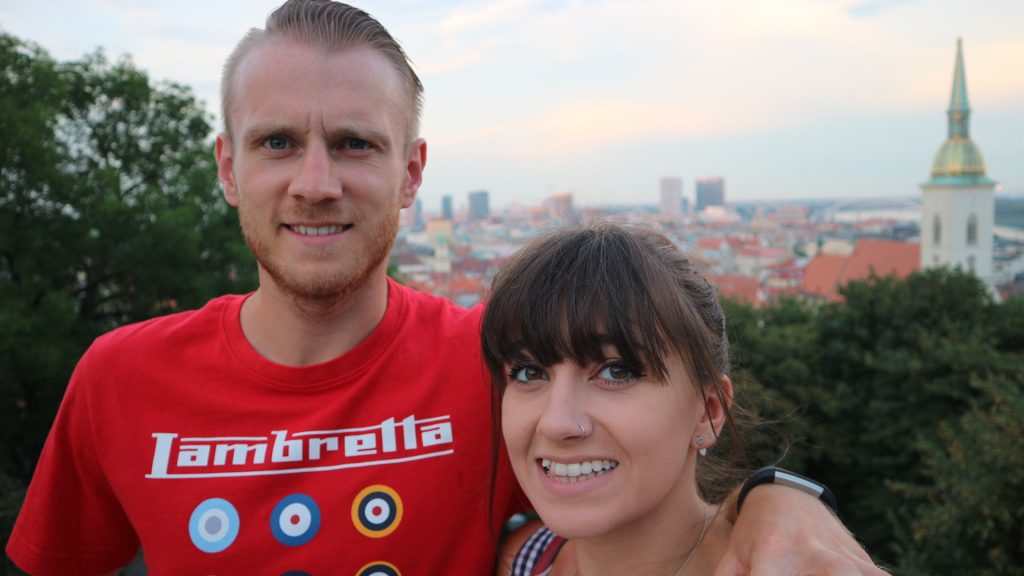 We would definitely head to Bratislava again. Michael has since visited and went for New Year a few years ago and did really enjoy it. It's such a small town that you can explore a lot in such a short amount of time but because of this it means you can relax whilst you're there and take it all in. The restaurants and bars in Bratislava offer some of the best value for money in europe, with a main meal costing around €10 and a pint of beer costing a measly €1.50/2.
Check Out Our Other Destinations