Advice and Tips on visiting The Blue Lagoon in Iceland. The Blue Lagoon is a great experience but it doesn't come cheap. Here are our hints and tips to get the best out of your experience at the Blue Lagoon.
Blue Lagoon – What Is It?
The Blue Lagoon is one of Iceland's most popular attraction and sits on the Reykjanes Penisula in Southwest Iceland. It's around a 15 minute drive from the Keflavik Airport and 30 minutes from Reykjavik. The Blue Lagoon has an average temperature of 39 degrees all year round and the seawater is rich with minerals such as silica that do wonders for the skin! The water at The Blue Lagoon also completely renews itself every 48 hours.
When we first arrived, we decided to collect the car and drive straight to the Blue Lagoon. This was because the Blue Lagoon is closer to the airport than Reykjavik.
We booked our time slot for the Blue Lagoon before we travelled as we wanted to secure the time so we knew we would definitely get there. It cost us 28930 (ISK) for both of us which is approximately £170 so its definitely on the pricey side! Once the booking is confirmed, an email will reach you straight away with the details as well as the below information which we thought might be handy for those who were looking at going: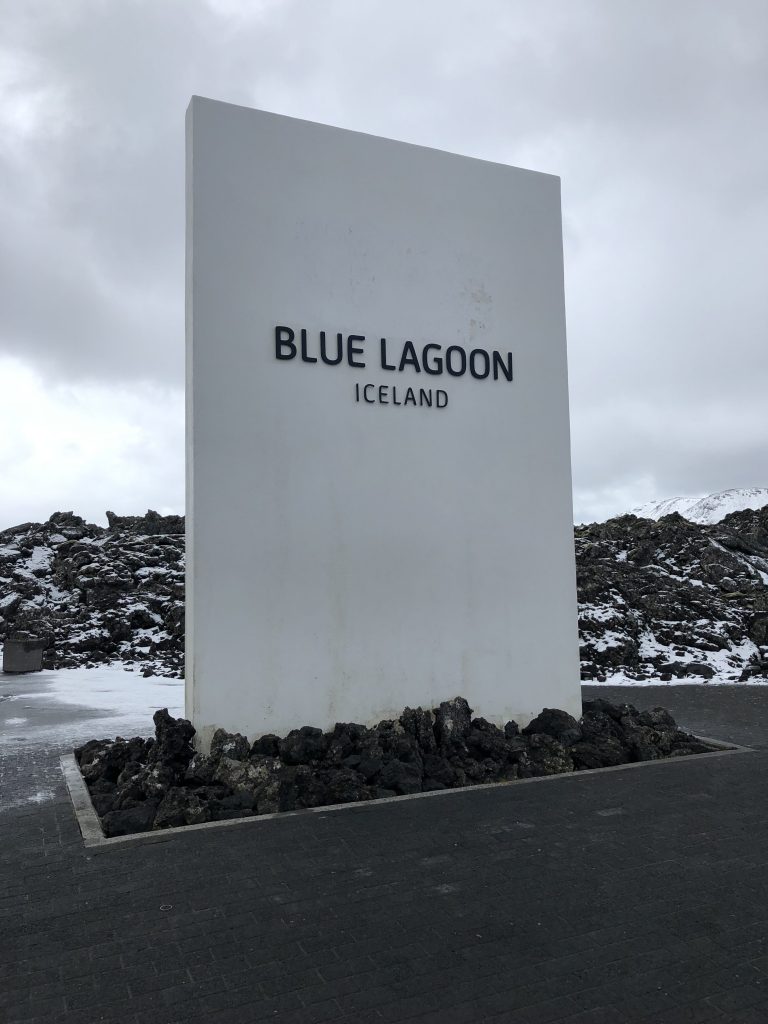 Your Wristband
The wristband has multiple uses upon arrival. The colourful wristband is the key to your changing room locker. But it also functions as an in-water credit card. You can use it to purchase drinks and refreshments anywhere in the spa area. You get one free refreshment on your wristband.
Your locker and changing rooms
You will receive a private locker. We recommend that you store all your valuables–jewellery, shoes, cameras, etc.–inside your locker. But be sure to check that the locker is properly locked before walking away. Blue Lagoon is not responsible for any lost valuables and it's always very busy.
Use Hair Conditioner
The seawater has high levels of silica. Silica is not harmful to hair. However, if your hair gets wet, it can become stiff and difficult to manage. Therefore, we recommend that you apply conditioner to your hair before entering the lagoon–and leave it in your hair while in the lagoon. A complimentary conditioner is provided in the shower area.
Drink water and stay hydrated
You can become dehydrated in hot water. Therefore, we highly recommend that you drink plenty of water during your visit to the Blue Lagoon. This is particularly important for people who have diabetes or high blood pressure. You can take your own water into the Blue Lagoon.
Prescription Eyeglasses, watch out!
If you have prescription eyeglasses and choose to wear them be sure not to submerge them in the water. Silica—one of the Blue Lagoon's geothermal treasures—can damage the lenses.
Contact Lenses
Salt, minerals, and other elements found in the seawater can irritate your eyes. Therefore, if you wear contact lenses, we recommend that you remove them before entering the lagoon.
Are Children Allowed at the Blue Lagoon?
The Blue Lagoon has a minimum age limit of 2 years old. Children aged 2-to-13 are welcome to enjoy free of charge with their family or guardian. However, it is mandatory for children aged 2 to 8 to wear inflatable armbands in the lagoon. These are provided free of charge. Be aware that each guardian is only allowed to supervise two children under the age of 10. For safety, and out of respect for other guests, please keep an eye on your children at all times.
The package that we booked for included a basic facemask for us both which you could get whilst in the water as there is a station with a bowl that you can get it from. You can purchase additional masks but due to the cost that we already spent on the experience, we didn't fancy spending anymore. A free drink is also included at the swim-up bar. (Emma) I treat myself to a lovely berry smoothie and Michael had a pint (of course). Again, we didn't purchase any further drinks as it was quite pricey in there!
There's also a good few staff members in the centre who offered to take photos of you with your phone! We didn't realise until the end so in our photos we're both soaking with crap hair!
Is the Blue Lagoon worth visiting?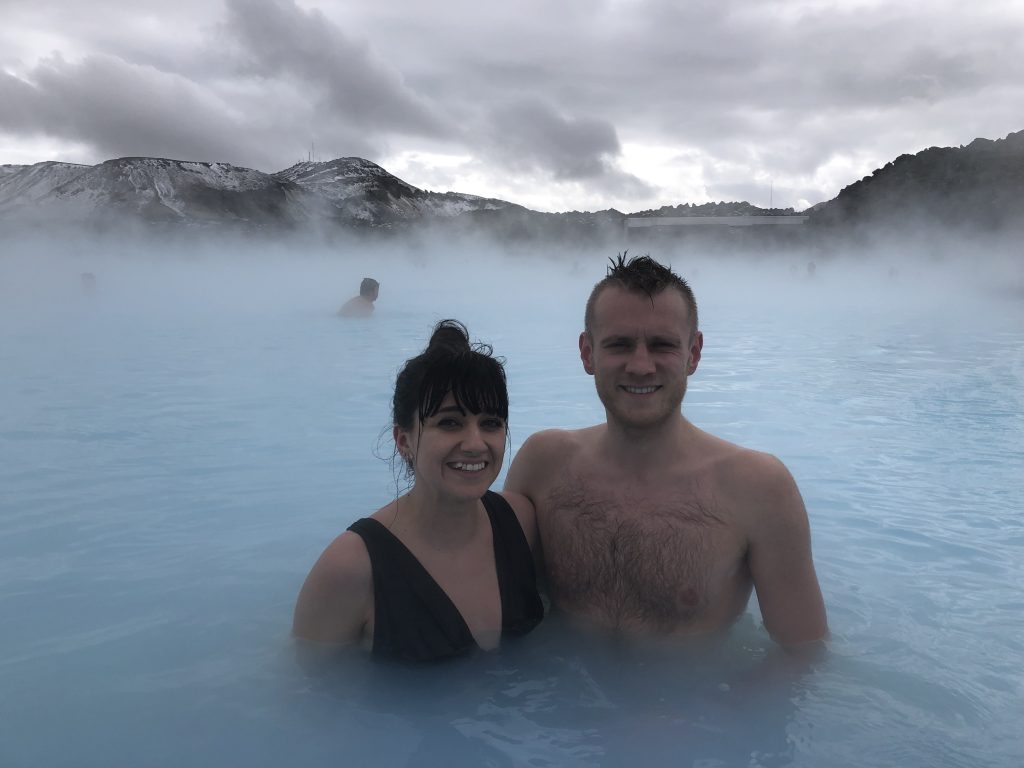 Overall, although slightly overrated it was a great experience and definitely a must when visiting Iceland. It was nice and relaxing after the flight and the warm temperatures were great to feel when the surroundings were so snowy! Also, make sure when you do the face-mask, don't put it on your hair. The advice is not to put it in eyebrows, beards, or your hair itself as its very drying!.
After the Blue Lagoon, we travelled to the lovely city of Reykjavik and then we toured the Golden Circle.
Check Out Our Other Destinations