We thoroughly researched Paris before we went and made it an affordable city break. Read our ultimate guide to doing Paris without burning a huge hole in your wallet.
Introduction
Now, Paris wasn't a place we ever thought we would go to. We always found it to be quite expensive when we were pricing it up. Reviews are mixed online and from friends and family who had visited in the past.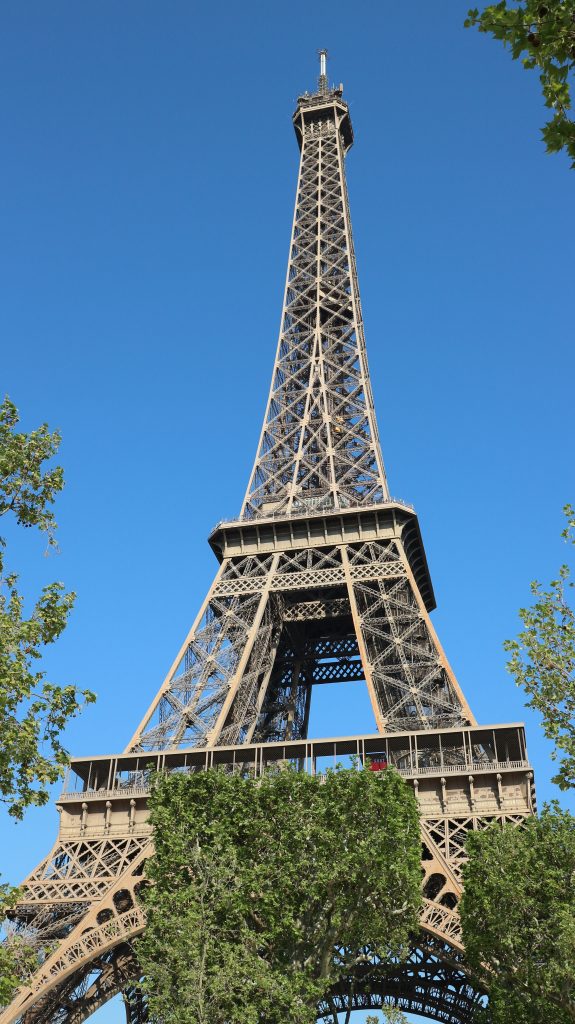 A stroke of luck made us book Paris, Emma upgraded her phone contract with 3 and was given a £150 Easyjet Holidays voucher for doing so. Why not? With the voucher, it brought the price down to a more reasonable amount. We don't usually book a package holiday, but made the most of the discount this time. Without the discount, the total cost was £467.15. We got it for £317.15. The price was decent considering it was the Easter Weekend of 2019.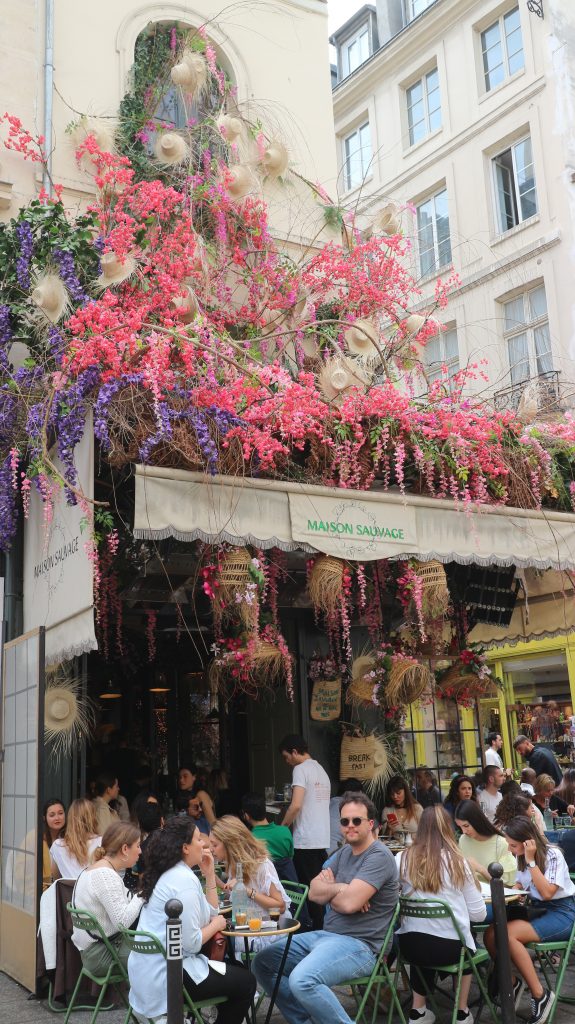 Where to stay
We stayed at the Home Moderne Hotel which was located around a 45-minute walk from the Eiffel Tower.
The hotel itself was ideal for our needs and is set in an area that is quiet. The rooms were quite small and reminded me of a New York sized hotel room. Our travel bag was put on the floor at the bottom of the bed and that was all the space that we had. It did the job though, as we weren't really in the room and it was very clean and modern.
Walking in Paris
We decided the best option for us would be to walk everywhere. We love to get the steps in and make sure we hit our 10000 steps for the day so by walking everywhere we would achieve this each day of the trip. Paris for the most part is quite a flat city, so although we were walking a lot, it wasn't strenuous.
Another way of getting around would be electric scooters. We've used them before in Krakow and Gdansk and thought they were a really good idea for whizzing around the streets. From things I've heard, they are a lot stricter in Paris with these and you mustn't ride them on the paths as you could be fined.
Things to see and do
Eiffel Tower
When we first arrived, we headed straight out to find the Eiffel Tower to watch the sunset. Before we went, I just knew that this would be amazing to see. As the sunset, we relaxed on the grass in front of the tower. It was quite busy but there was plenty of places to sit on the grass and have a can of beer from the local supermarket. The sunset was incredible to see and once it got slightly darker, the twinkly lights of the tower started. This was just magical and well worth waiting to see.
We did plan on going up to the top of the Eiffel Tower, but due to the queue length (it was at least 4-5 hours long each time we went to try and go up it and this was at varied times throughout the day), we decided we didn't want to spend all of our time waiting and we would find other viewpoints and places to explore instead. We were disappointed in a way that we didn't go up, but at the same time, it would have eaten into a lot of our trip and it was exceptionally busy around the tower as well.
Louvre
We walked from our hotel to the Louvre and had a wander around all of the beautiful grounds surrounding it. We again didn't go into the museum itself due to the queue length, however, we still loved wandering around and seeing the iconic glass pyramid and still made sure we got a few photos.
Sacre Coeur
We also walked here (we did a lot of walking on this trip) from our hotel and it did take quite a while. When we got there though, we knew it was worth the walk. The building itself is beautiful and the views from outside at the top of the steps is breathtaking. Now it was exceptionally busy when we got there so again, we didn't go in but even just seeing it outside was enough for us.
Champs -Elysees and Arc De Triomphe
We walked through the beautiful gardens of the Champs Elysees and were blown away by the size of it and all of its beauty. We wandered through here for at least an hour taking in all of the viewpoints. It was quite busy, but the day previous, it was all blocked off due to the protests going on throughout the centre so it was understandable. From the gardens, we wanted up the Avenue all the way to the Arc De Triomphe. It was stunning to see it in person after only ever seeing it in photos and we took plenty of photos! We definitely recommend the gardens and walking to the Arc De Triomphe as we felt we took so much more in and it took a good few hours to wander this route.
Memorial De Shoah
France was one of the hardest countries hit by the Nazi invasion and the holocaust. The Memorial De Shoah museum is free to all and is exceptionally put together, we have to say it's up there with one of the best museums we have visited which details the holocaust in France. You do have to pass through mild airport security when entering the building, which is sad but not surprising due to attacks on the Jewish community and businesses un Paris in recent years.
As expected visiting here is very emotional but it's a place that every visitor to Paris should see.
Pantheon
The Pantheon is a stunning former church in the Latin quarter of the city. The Pantheon is so important to France as it's the final resting place for many French heroes. Buried here are Voltaire, Rousseau, Victor Hugo, Émile Zola and Marie Curie. We didn't manage to see inside of the Pantheon but it's free to enter on the third Sunday of every month.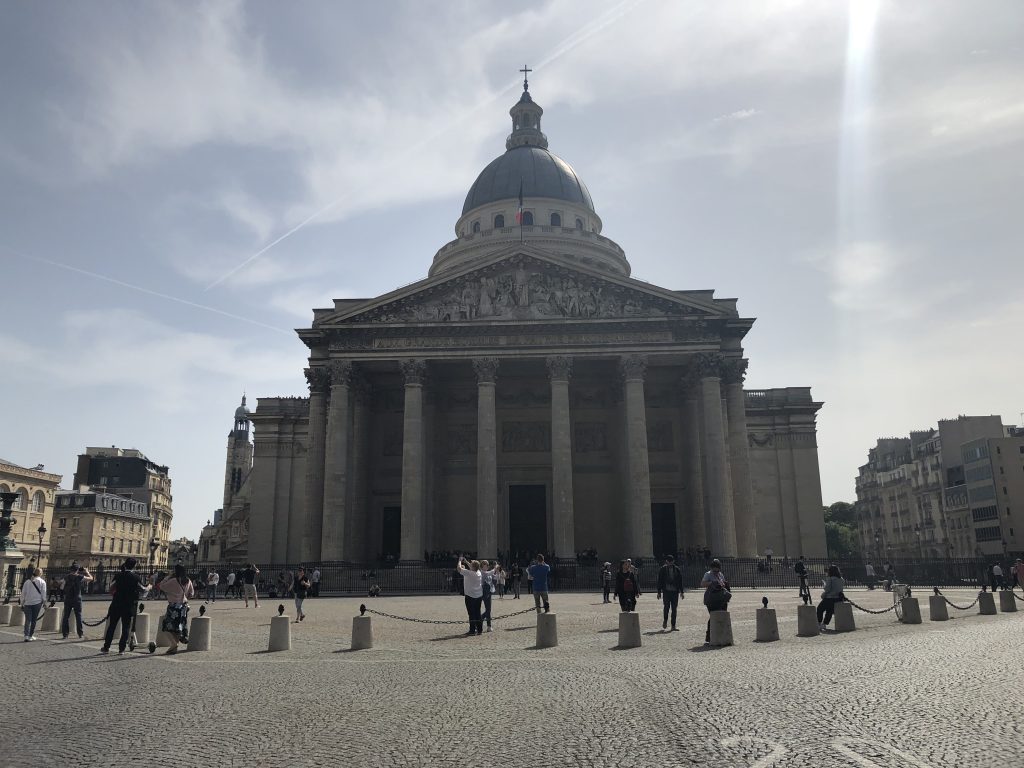 Parc De Belleville
When researching the best viewpoints in Paris the Parc De Belleville kept appearing near the top. After the visit to the Sacre Coeur, which offered stunning views we were quite excited to see what the Parc De Belleville had to offer. The views from the top of the Park were decent but not spectacular. For us the city just feels too far away, we much preferred Sacre Coeur. The walk up to the park and through it didn't feel very safe. If we return to Paris then this place would not be on our list and it's not worth the walk.
Le Jardin Du Luxembourg
The Luxembourg Gardens are the perfect place to visit on a nice sunny day. The large gardens in the south of the city give you a perfect break from the hustle and bustle of the city. It's worth taking a few hours out of your trip to get chill and enjoy this stunning park.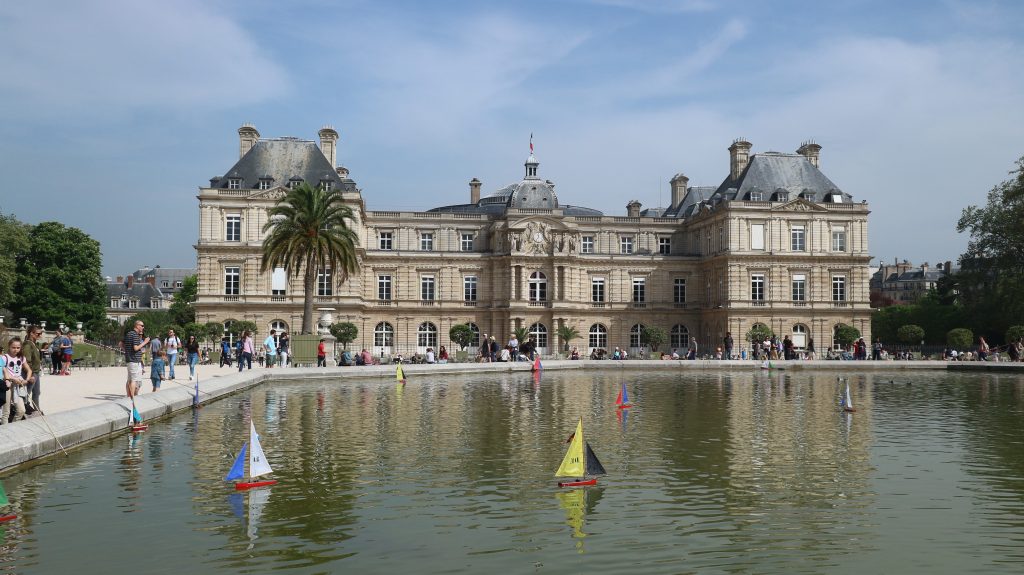 Notre Dame
It was devastating to hear that on the 15th April 2019, the Notre Dame suffered a structural fire and suffered serious damage. We flew out on the 19th April and had planned to visit it as it was also one of the main tourist attractions that we were going to visit when in Paris. We still decided to walk there and have a look. It was heartbreaking seeing the damage in person.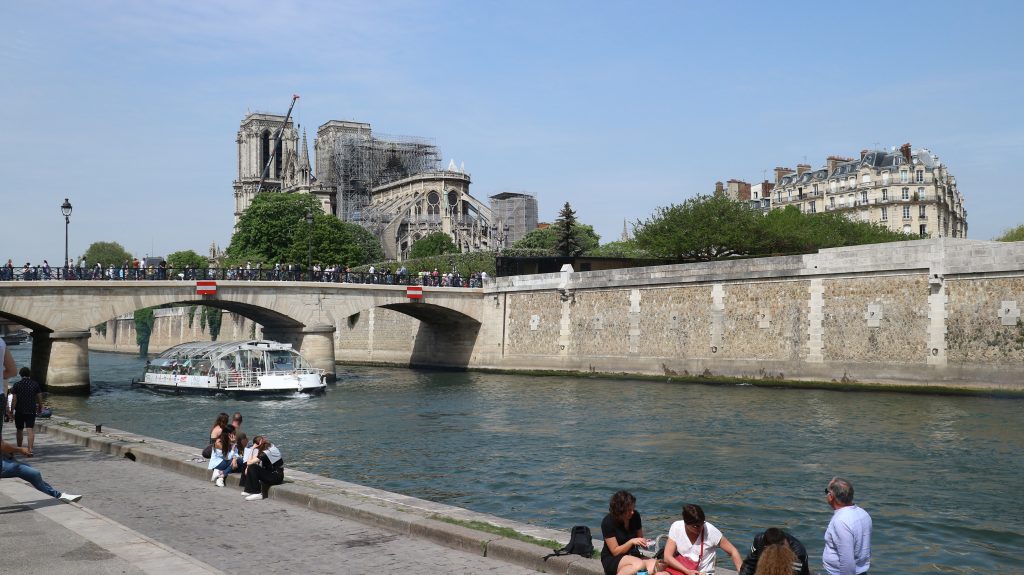 There were still so many tourists and it was even busier than when we went to Sacre Coeur which we were surprised at. We still managed to have a look but due to the damage, we obviously weren't allowed anywhere near it.
It is still an iconic place to see and we're glad we still walked there to see it in person.
The best cheap eats in Paris
We were very much doing Paris on a budget, the following restaurants were inexpensive and in the most part, great value for money.
Chao Ba Restaurant
Just before Paris, we had booked up to go on a big tour of Vietnam in the following February. As a celebration, we thought it would be fitting to try out Vietnamese cuisine for the first time. We were lucky, for our first taste of what Vietnam had to offer we picked a great restaurant that served brilliant food. Chao Ba is located outside of the tourist area. We managed to grab the last table for 2 on a busy Friday evening on the Easter weekend.
The food was fantastic, all of the dishes were authentic, fresh and tasty. All of the staff speak perfect English and the service levels are exceptional.
It's highly rated by locals and tourists alike on Google and The Fork, receiving a 4.7/5 and a 9.8/10 respectively on both sites. View their menu, here.
Fuumi
Wow, this place is amazing. They combine two of our favourite foods, sushi and burritos. It's an interesting concept but it works. The food here is extremely tasty and healthy. You get to choose your fillings, as we both enjoy fish we went for a salmon and prawn filling. It was delicious and if we are in Paris again, Fuumi is the first place that we will go to. View their menu, here.
La Drapeau De La Fidelite
It's Easter Monday and most restaurants that we stumbled upon on our final day were shut. Michael checked Google Maps and to our surprise there was a Vietnamese restaurant open a two-minute walk away from us, perfect.
We found La Drapeau, it was hard to find, tucked away off the main street. We walked into an empty restaurant, there was no one there, not even staff. It is like stepping back in time into a 1930's Saigon restaurant. After a few minutes we noticed that the owner of the restaurant, a Vietnamese elderly gentleman was asleep at a table at the side of the bar. A fake cough woke him up, he didn't speak any English but sat us down at a table and provided us with a menu.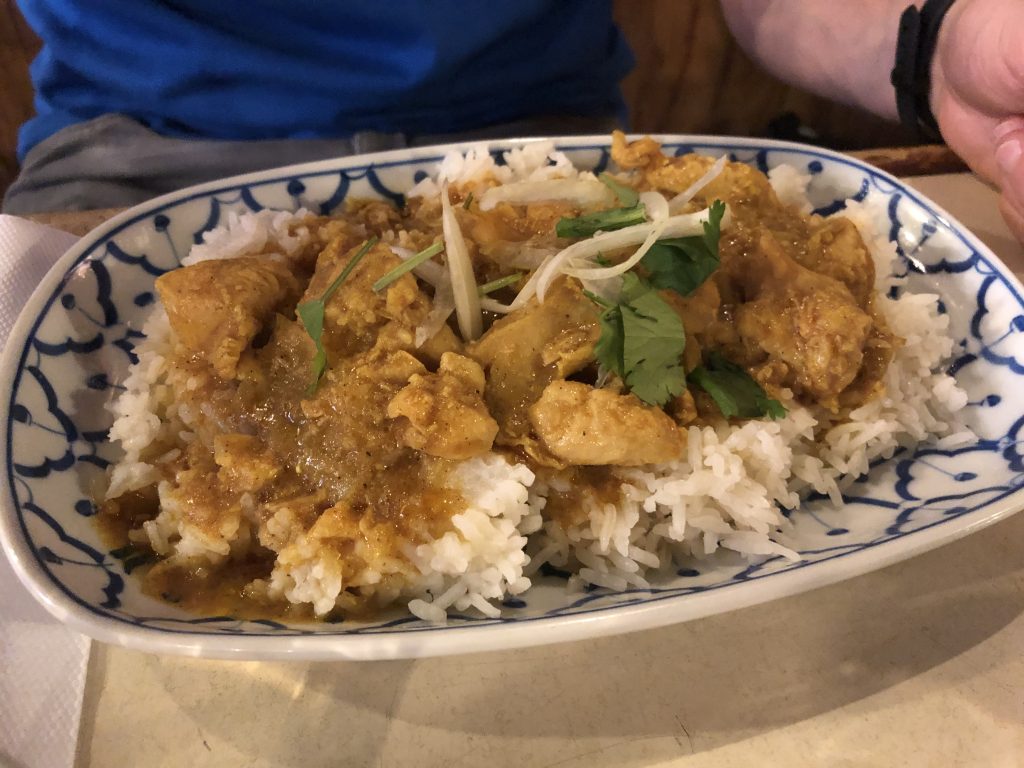 The experience was weird and one we will not forget. The food was actually pretty good and great value, however, we doubt we'd return. If you want to go then it's pretty hard to find, you can find it here on Google Maps.
Jeongane
Having just arrived in Paris we were starving! Our hotel wasn't in the very centre so we decided to eat out near the hotel. A quick google search brought up a Korean restaurant which was around the corner. I feel that the food wasn't great value and quite bland. The service was also lacking making it a pretty forgettable experience. You can find their menu, here.
Mumbai Lounge
If you're looking for authentic Indian food in Paris then Mumbai is where you should be going. The waiters are very knowledgeable regarding the menu and they'll help you pick your favourite curry depending on your tastes. The food was fantastic, the portion sizes generous. Overall it is one of the best values for money from the full trip. View the menu, here.
Mobster Diner
On our last day in Paris, we were taking a stroll through Le Jardin Du Luxembourg and visited the Pantheon. We were really wanting a nice juicy burger (a veggie burger in Emma's case). After a quick Google search, we found Mobster Diner and it couldn't have been better. The service was friendly and quick the thick juicy burgers were to die for. View their menu, here.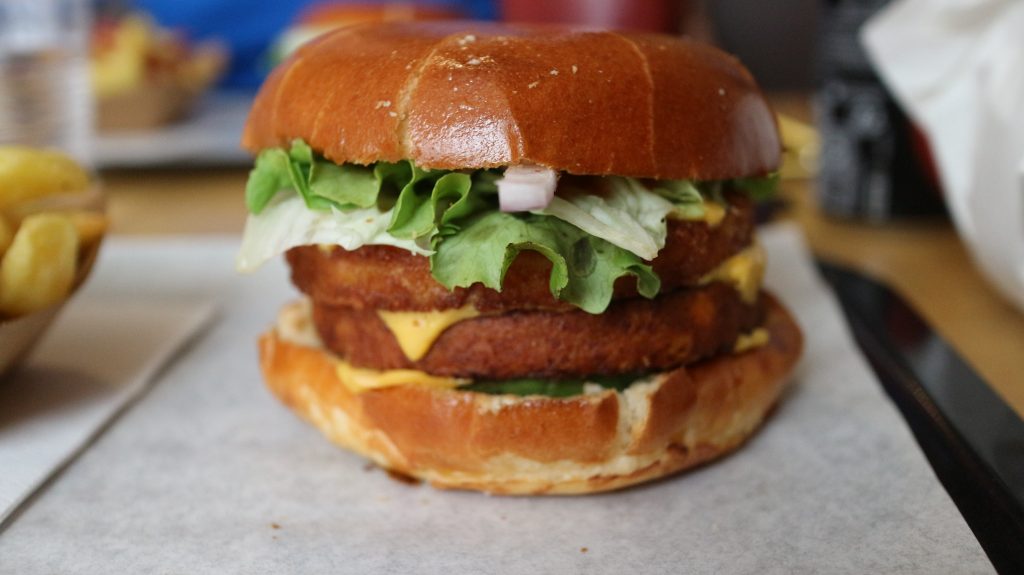 Where to drink
Paris is notoriously expensive for finding your favourite alcoholic beverage. A lot of the bars we visited were expensive and nothing to write home about. We've focused on the two places that you must visit.
L'Atelier Suffren
When you think of Paris and a view of the Eiffel Tower you'd think the bar would be quite pricey. This is usually the case, and most bars in this area charge between €8-€14 for a beer, not L'Atelier Suffren. This is surprisingly where we found the cheapest pint in Paris. You can pick up a pint of their refreshing Stella Artois for the low price of just €3.
Find it on Google Maps by clicking here.
Champ De Mars
Okay, okay, this is not a bar. On our first evening in Paris, we strolled through the streets to our final destination, the Eiffel Tower. The plan was to grab a drink in a bar overlooking the tower but when we saw the extortionate prices we thought better of it.
We got to the tower just before sunset and the grass area leading up to the tower was packed full of people enjoying a drink and Paris' most famous view. It didn't take much persuading us to join them. After a quick search around we found a supermarket and grabbed a few cans of lager (typical Brits) and grabbed a space to watch the sunset over one of the world's most famous landmarks.
Paris Saint Germain (PSG)
Paris is home to some of the worlds most famous sites and nowadays the city is home to some of the worlds most famous footballers. Household names and superstars playing for PSG include Neymar, Kylian Mbappe, Angel Di Maria and Thiago Silva.
PSG are France's most successful club, having over 40 trophies in their trophy cabinet. The club went through a major decline in the 2000s but they have enjoyed a revival in the last decade under Qatari ownership. The ownership set out to put PSG at the top of the French pyramid and make them a European superpower. Something that they are well on the way to achieving.
PSG v Monaco
On our visit to France PSG were hosting Monaco at their home stadium, the Parc Des Princes. We had hoped to book tickets in advance for the match but they were mega expensive and sold out instantly. Michael was gutted but for a price of €100 a ticket, we couldn't justify it. Michael was adamant that they would come down in price on the day of the game, he's never normally wrong with things like this. The day arrived and the tickets were still ridiculously high, the hope of seeing the superstars of PSG seemed lost.
In a stroke of genius, Michael checked the Monaco club website. He signed up and to our amazement, they had a few tickets available in the away sector, priced at just €30. After a bit of translation from French to English, we had two tickets for the game!
When we arrived at the game there was a heavy police presence and the security to get into the stadium was very tight. However, after recent events in France, it is not surprising.
The game itself was very one-sided, finishing 3-1 to PSG. A majestic Mbappe scored a hat-trick with three sublime finishes and Monaco's Golovin grabbed a consolation late on. There were no signs of trouble in the away section but we got kept back for an hour by the police to minimise the risk of trouble. Keep this in mind if you book tickets in the away section.
Parc Des Princes
The stadium itself needs some improvements. It's exterior is an ugly 1970's style concrete block – ugly, dull and not befitting of a team of PSG's newly found stature and ambition. It's decent on the inside but with the light shows and goal music, it gives PSG a very American sports style feel. For tourists wanting to take in a game, it would be great. For football fans it's not the best experience.
Is Paris worth visiting?
Paris was not what I was expecting. After hearing stories of how dirty it was and how busy, we didn't find this at all. Yes, it was busy, but it's the capital city. We were a little disappointed that the queues were so ridiculous for going up the Eiffel Tower, but maybe that means we'll have to go again in the future. We are happy to visit Paris and think you should visit Paris at least once just to experience it. It's a city with plenty going on and no matter what your interests, be it art, music or sport, you'll find something to keep you entertained in Paris.
Check Out Our Other Destinations