When visiting Croatia, we instantly knew that we wanted Dubrovnik to be a part of the trip. With Emma being a massive Game of Thrones fan, it really was a must so we could go and visit some of the filming sites whilst we were there. Michael isn't a fan of Game of Thrones, but it was definitely somewhere that caught our attention. Is Dubrovnik worth visiting?
How to get to Dubrovnik
By Air
Most tourists arrive to Dubrovnik via the airport. The Airport is quite far from the city and the only way into the city is via Taxi, Private Transfer or public bus.
By Car
We travelled from Split to Dubrovnik, the journey is 230km and takes around 3 hours. Keep in mind that you have to pass through Bosnia to get from Split to Dubrovnik when driving, this means you may be delayed due to border control. For most of the journey you'll be driving on dual carriageways, from Split to the Bosnian border is dual carriageways, after this you'll be driving on a single lane road all the way to Dubrovnik.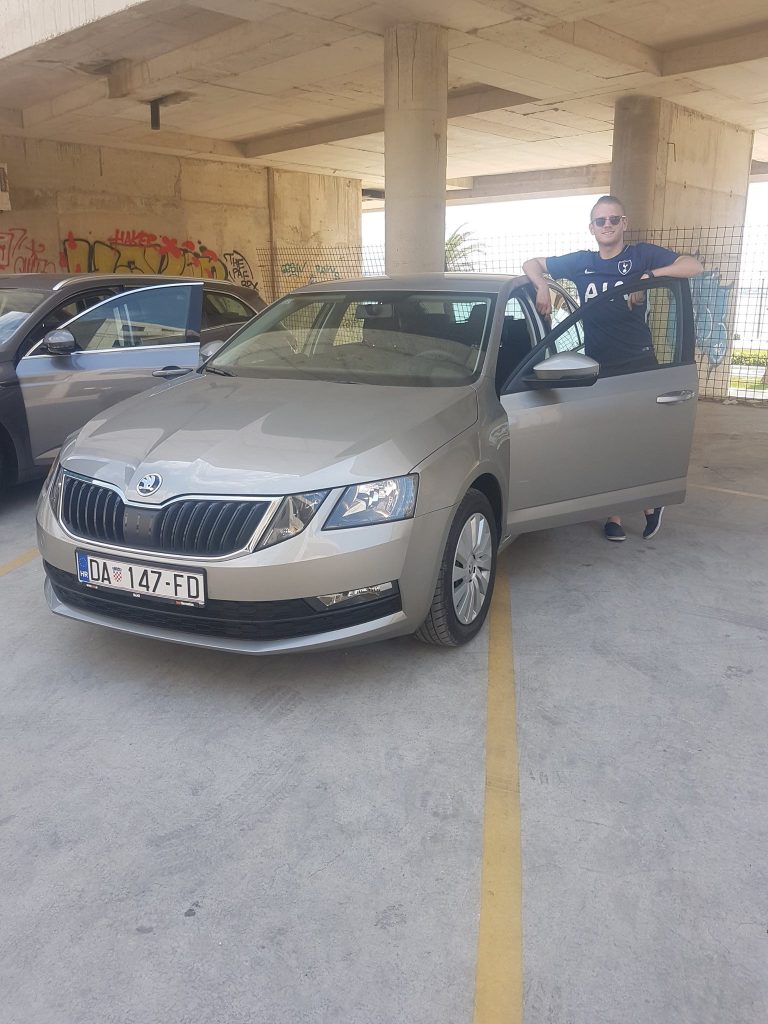 Going to Dubrovnik we took a big de-tour to the Bosnian city of Mostar, the roads here aren't very modern so be advised to take it slow and steady. We then went through the mountains from Mostar and down to the coast to Dubrovnik, the drive is simply stunning and one of the most beautiful in the world. On the return journey we stuck to the coast road, again, stunning views.
Cruise/Boat
Many cruises dock in Dubrovnik so you can see the city if it's on the itinerary of your cruise. If not, you can get the ferry from Split and other destinations to the city.
By train
There is no train station in Dubrovnik meaning the only way to get to the city is by air, sea, or road.
Where to stay in Dubrovnik
We stayed in another Air b&b when visiting Dubrovnik. This one was further from the central area and took around 30 minutes to walk there, all downhill. However, returning on an evening was definitely a struggle. The stairs and steep slopes were definitely tiring in the humid heat.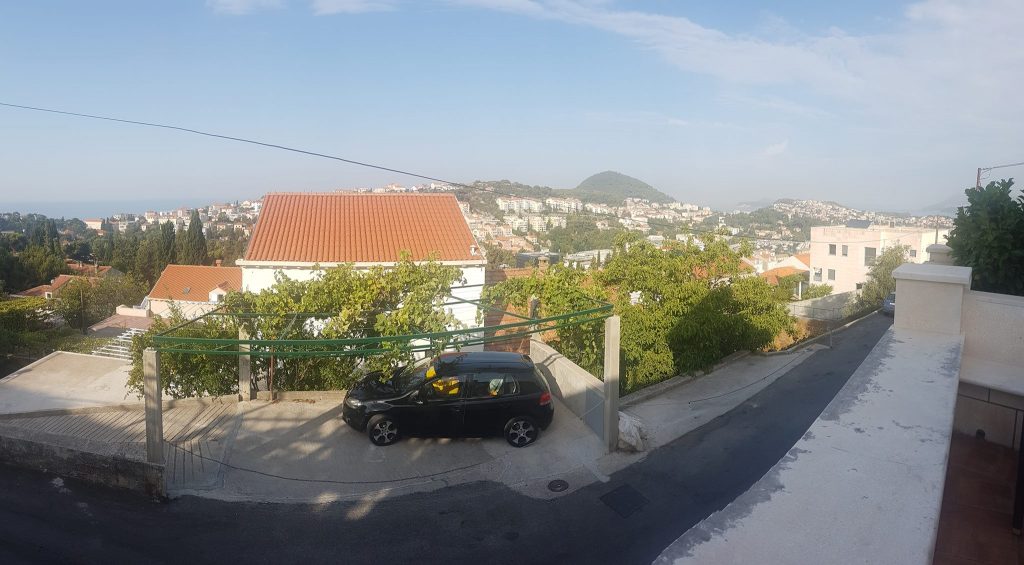 It was however, basic and just what we needed and did have a great view over the city and the sea. The room itself was a small self catering studio, although, the bathroom did need updating. However it suited our needs for our few nights stay.
Click here to see the Air BnB in which we stayed in.
It cost us £122 for 3 nights for both of us.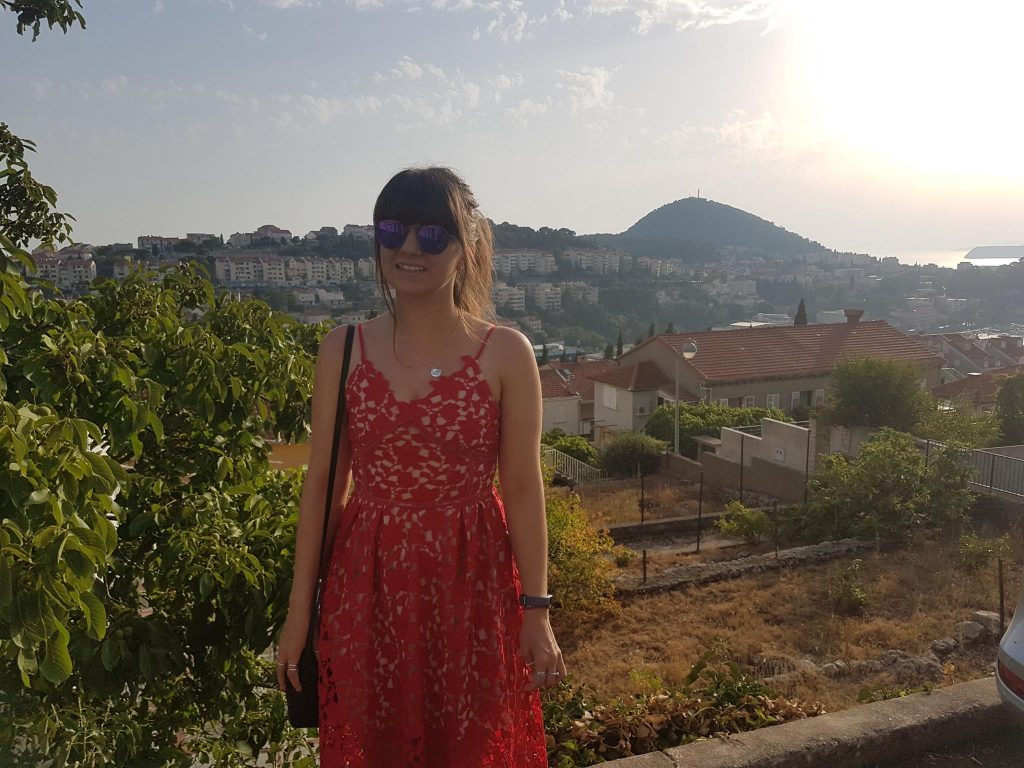 Things to do in Dubrovnik
Mount Srd, Cable Car and Fort Imperial
Now, where to start with this one. It was 38 degrees and Michael thought it would be best to walk up the mountain to get to the viewpoint at the top. We had two small bottle of waters which didn't last very long as the sun was shining directly on us the whole time.
Now don't get me wrong, the views were absolutely stunning walking up the pathway, however, it seemed to take FOREVER! The pathway spiralled this way and that and because of this it didn't seem to be getting any higher with each turn we took. The views were unbelievable on the walk up. However, and, we would even say that they were better than the viewpoint at the top! So as strenuous as it was, and the fact it took us around 2 hours on that steep steep incline, it was worth it and we would definitely do it again for those views. It also felt like a massive achievement when we reached the top. Emma did manage to persuade us to get the cable car back down though, which was actually quite disappointing, but was definitely the quickest option for getting back to the central area of Dubrovnik.
At the top of the mountain lies Fort Imperial, built in 1810 it towers over the city and sits here to protect Dubrovnik. We hope that it never has to come into action again but it was at the centre of the siege of Dubrovnik battle in 1991 during the Yugoslav war. It's crazy to think that this happened just 30 years ago as Dubrovnik was such a peaceful place when we visited. In the Fort is a museum which tells you more about the Balkans war and the role the fort and the city of Dubrovnik played in it. You can learn more about the Siege of Dubrovnik in this video.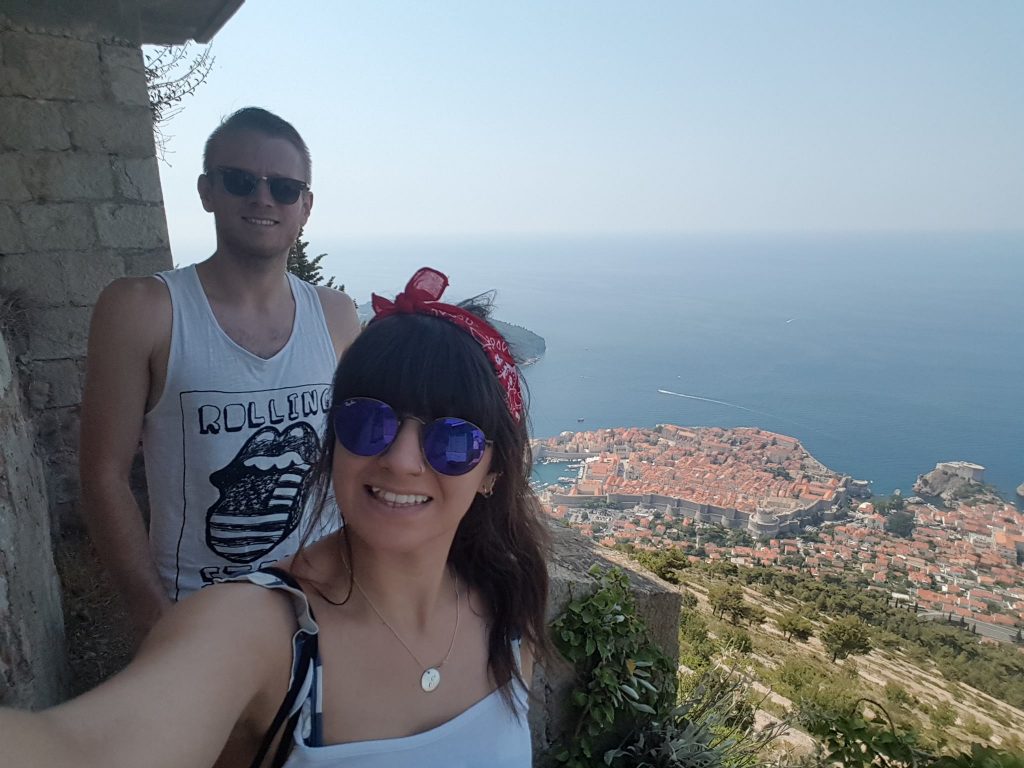 Overall, we would highly recommend walking up if you can. Make sure you wear comfortable shoes and wear layers that you can remove (wear swimwear underneath your clothes) just so you can try and cool down the higher you get. It also cost to travel on the cable car, whereas, the walking was all free!
Walls of Dubrovnik Old Town
This is a definite must do when visiting Dubrovnik and was a highlight of our trip here. Although you get stunning views from Mount Srd, the views from the Walls are incredible and really do allow you to see inside the city. Now, although it is amazing, it does come at a cost of around 29 euros per adult. This was definitely not a cost we thought we'd be paying out and did um and ah about it for a little bit before taking the plunge. We do feel like it was worth it though. The price of the ticket only allows you to visit the walls once and also entrance to Fort L Lovrijenac (this is valid for 3 days after entering the walls).
Another tip for this one is again bring water. There are no shaded areas due to being higher up above the city so it gets hot and stays continuously hot on your walk throughout.
Fort Lovrijenac
We only stumbled across Fort Lovrijenac when we realised that it was part of the expensive ticket from the Walls of Dubrovnik. Not one to waste a ticket, we decided to head straight up there after the Walls to make sure we made the most of the ticket.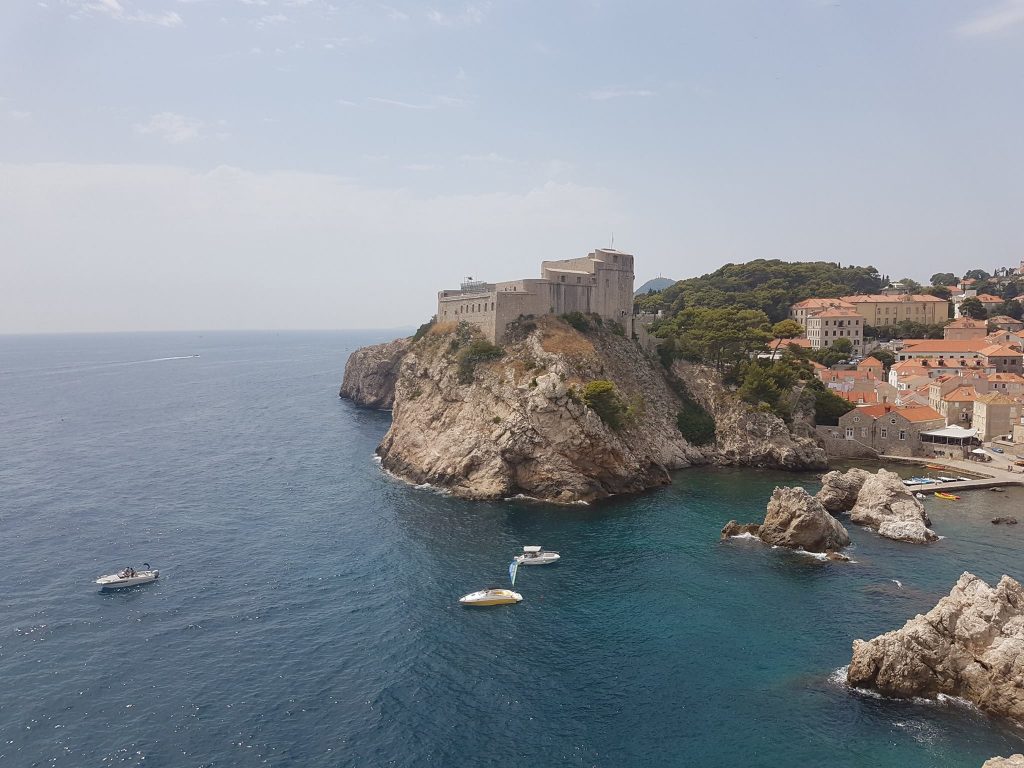 Fort Lovrijenac is a fortress and theatre outside of the western wall of the city. It sits 37 metres above sea level and has incredible views of both land and sea. It also turns out It was one of the filming locations of Game of Thrones as part of the Red Keep in Kings Landing! Many scenes were shot at the Fort including the tournament thrown in honour of King Joffrey's name day (Season 2).
The walk to the top was quite tough with it being hot, however, the views were worth it, even on the way up. We noticed you could also rent a kayak in the water below the Fort (not included in the ticket) but it looked amazing and if we ever went back, we'd definitely give it a go!
St John's Fortress
Another one that we came across by chance. We decided to have a walk towards the sea and ended up outside of St Johns Fortress. It is now the home of a Maritime Museum so we decided not to go in. However, the Fortress itself is beautiful to look at and a great piece of architecture. The walk around it is also lovely and is right next to where are all of the boats are tied up.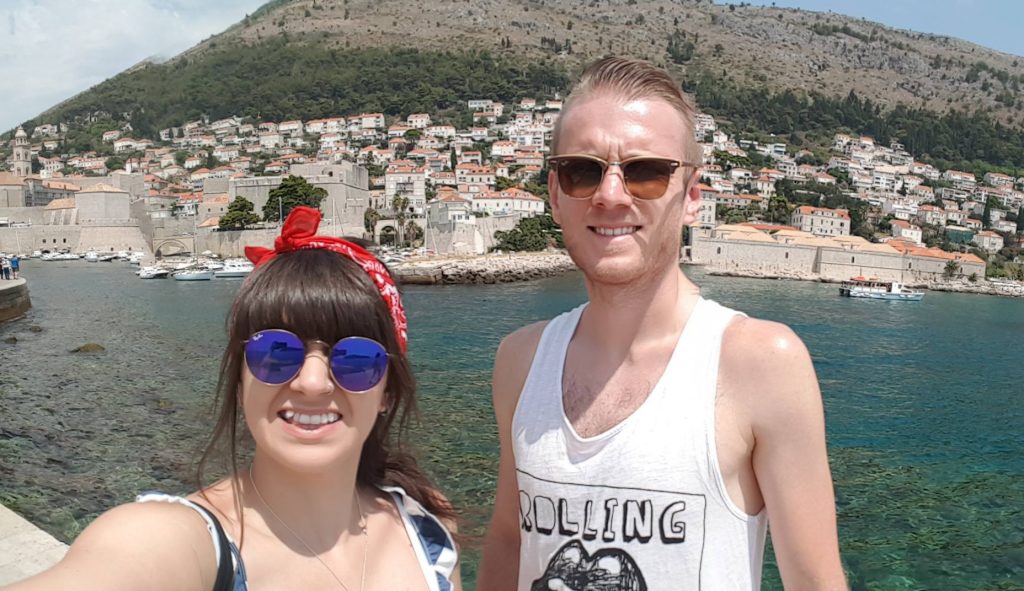 Old City – Stradun
This area is the main thoroughfare in Dubrovnik. Shops, bars restaurants fill the streets, as do the tourists. It is super busy in this area, but still stunning and a must see. The architecture is stunning. We wandered around here a while and sampled a few burgers and drinks to keep us full and hydrated after a full day of wandering. It was also beautiful on an evening.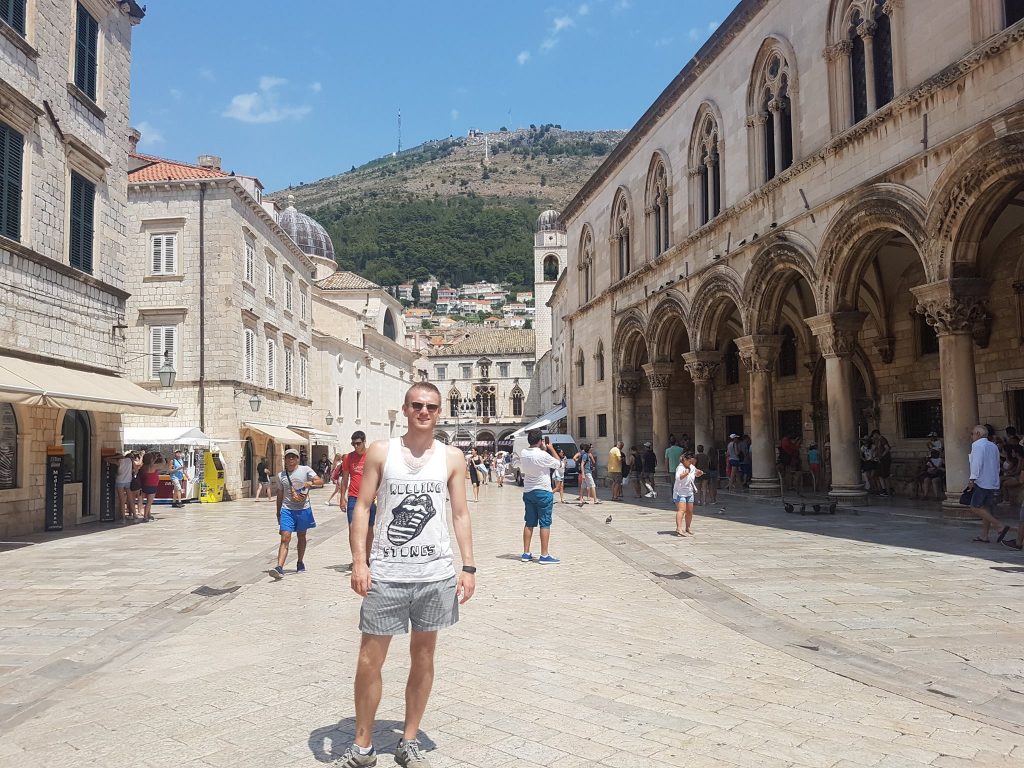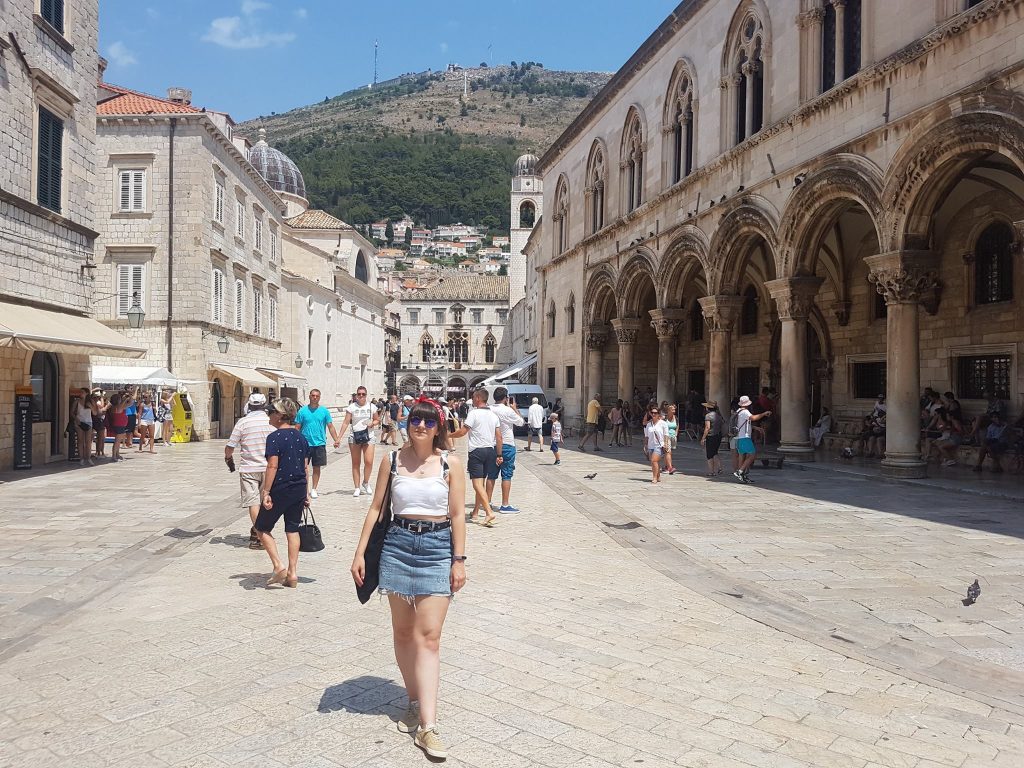 Game of Thrones tours:
Now, this isn't something we did at the time, however, there were SO many available to all of the Game of Thrones fans. There were also so many fan zones scattered around the city with giant Iron Thrones to get that all important insta pic!
Due to Michael not being a fan of Game of Thrones and how busy they were. We decided against doing one of these tours and just sought out filming locations ourselves when wandering around the city. We're not sure if so many will be available now due to Game of Thrones finishing, whereas it was 2017 when we visited, therefore was in it's prime, however, I'm sure some still exist for all of you fans out there. Emma didn't feel like she was missing out by not going on a tour, however, as you do get a feel for the city yourself and can spot places easily for where the program was based upon.
Where to eat in Dubrovnik
With Dubrovnik being so popular due to Game of Thrones it attracts a lot of tourists. Due to this we found the restaurants to be pretty much double the price of those in Split and other parts of Croatia.
Burger Tiger
This cheap eat was perfect after a day on our feet. It's very small so you will have to make do with the limited outdoor seating. The burgers here were great and at a price that won't break your budget. If you're having a simple night and don't want to break the bank then Tiger Burger should be your number one choice.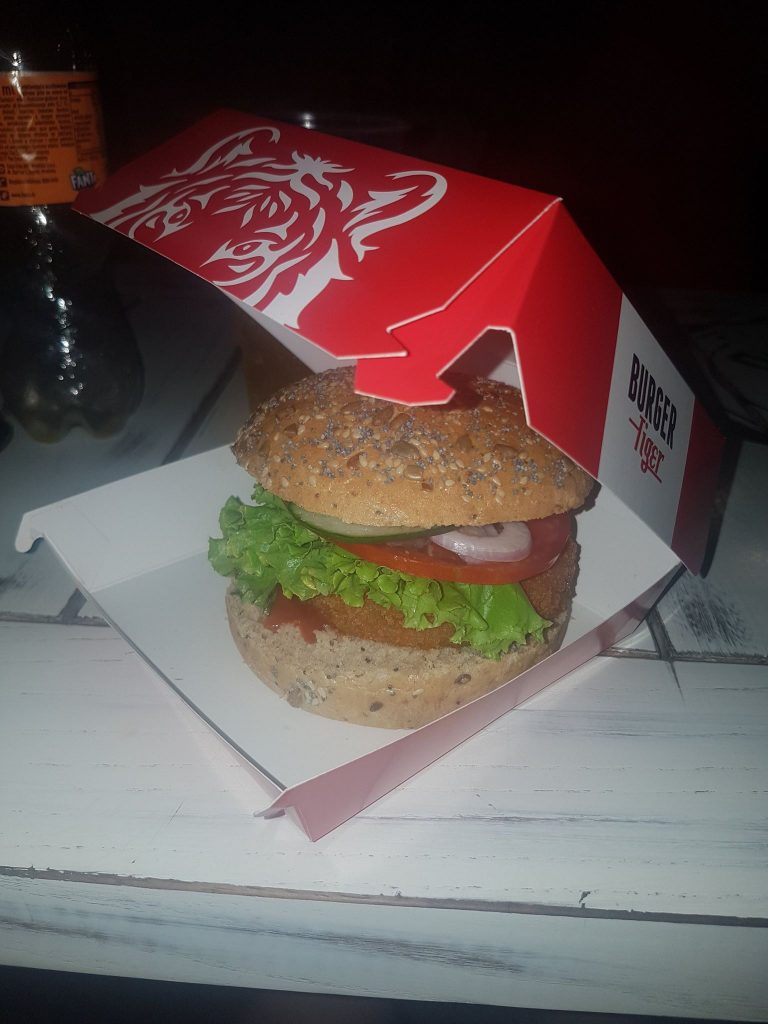 Pantarul
Being in a port city we wanted to try the very best in Mediterranean and Seafood cuisine. After speaking to a few locals they all recommended Pantarul and what a recommendation it was! When we arrived it was full so we were happy to have pre-booked, that's always a good sign!
All of the dishes here are sourced locally and the quality is unbelievable. The restaurant has a modern but homely feel and the staff were excellent. We both went for the Fresh Fish Steak with Dalmatian style vegetables. This came to £18 each, expensive for Croatia but well worth the money. You can view the full menu, here.
Is Dubrovnik worth visiting
We enjoyed Dubrovnik but not as much as Split. The old town is very small and we felt it to be overran with tourists, you just couldn't seem to get any space! Having said that, the city is stunning and a must for any Game of Thrones fans. We do recommended other cities in Croatia such as Split, Zadar and Makarska. We felt that these cities give you a better feel for Croatia over Dubrovnik.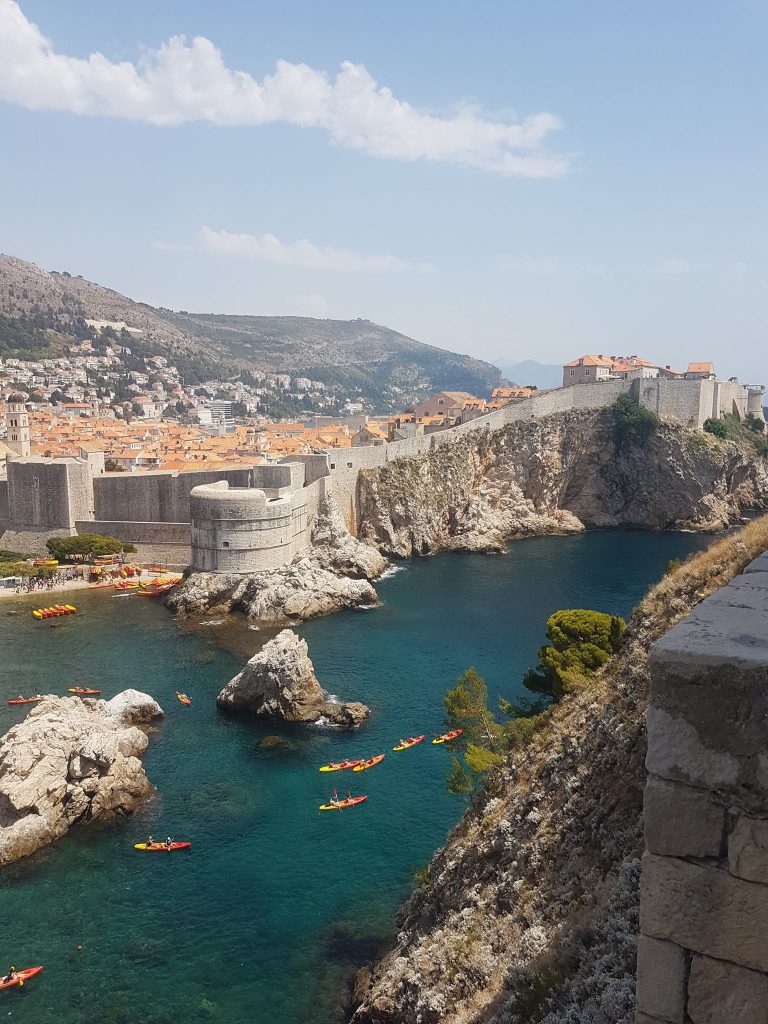 If we were to visit Dubrovnik again we would only choose to stay there for two nights. You can easily see all of the cities sites in this time.
Check Out Our Other Destinations